Article by WL Low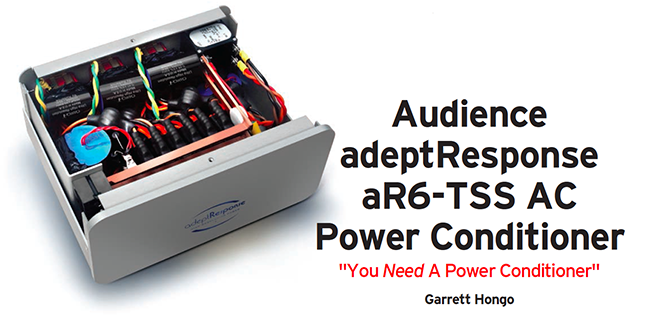 Some had said that I had over praised the Audience aR6 power line conditioner in my February 2016 review of the said item. Many also wondered if the Audience is really that good? Well, the simple answer to those questions is to try it out in your system and listen for your self. In my many years of reviewing PLC products, I often found the adage YMMV(Your Mileage May Vary) to be very true. In actual fact, no one can actually fully predict how a PLC product would react to a given audio system plugged in to it with a different location.
You see power supply quality varies greatly from one to another location. In other words, your choice of power line conditioner products is ultimately driven by three main factors, which the first is, how polluted the power source is in your area? What is the problem with the power supply in your location? At the very least is the various degrees of EMI/RFI interference, on the in coming power supply, in which the case, any passive PLC design can do the job well. The next bigger problem will be voltage swings, which will require some form of voltage regulation, which equals to more expensive active PLC design products required. The second is your audio system's power requirement in terms of ampere draw and sonic synergy? It's common sense that a big mega watt amplifier based system will demand higher rated PLC product to handle the amp's power requirements. Less so with smaller amps. The final point of consideration is that most PLC products can subjectively add a certain flavour to the sound of your audio system, like it or not!
I live near an industrial zone, and over the years, I have shared with you, my readers, the power supply issues I had when it comes to feeding my audio system requirements. I had problems ranging from high levels of EMI/FRI interference, to unstable, violent voltage swings that are way out of the specifications promised by our couldn't care less, monopolistic power provider, TNB. And lastly, the area that I am located in is one of the major lightning strike valleys in Malaysia. So, any PLC that can meet my requirements will certainly have to regulate voltage and provide some degree of safety for my audio equipment in the event of a lightning strike. Sound considerations are only taken there after. With that my trusty Torus Power RM8A still remains, after nearly 6 years of service in my system and will still be in use for a for see able future.
John MacDonald of Audience was slightly puzzled that why I did not choose to review his best PLC model, the Audience aR6 TSSOX? Fact is we review what is passed on to us. John wondered if we could do a TSSOX review, but that would mean writing about more or less the same thing I thought. After a discussion with Isaac of Myhifishop, the most convenient way is to set up an A/B test session at his showroom.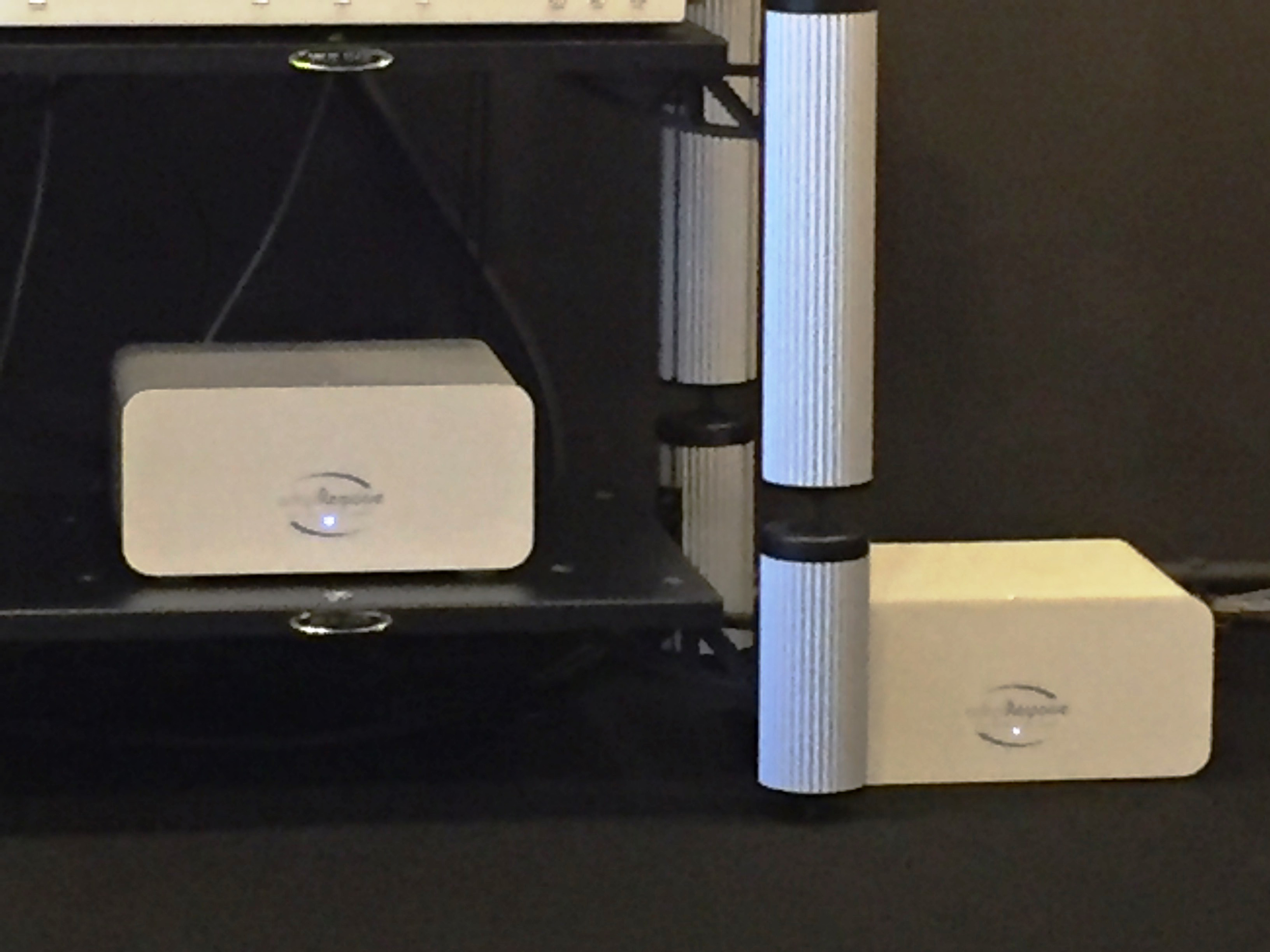 The test rig consisting of an Audio Note CD player, Leben tube integrated amp and a pair of Audio Note speakers. Cables are all Audience supplied. Both the aR6 and the TSSOX PLCs are placed side by side and took turns to power the test system. Isaac played a song through the regular aR6, and our test panel of 3 sampled the sound. Then Isaac switched to the TSSOX model and played the same song via the test system. I could hear slightly more refined highs straight away, slightly less fuzzy, quieter backgrounds and a very distinctly cleaner, purer mid range, which gave vocals a more natural timbre and tone. The other 2 listening panel said they heard similar differences as well.
Now we need to confirm that our 3 test panels really heard the difference and prove that the above result is repeatable with consistency, not just some psycho acoustic at play. We proceeded with a 3 time A/B blind test with the same song to confirm our findings, while Isaac do the switching without informing the listening panel which Audience PLC is in play.
The result was quite startling, with me, and another test panel correctly identifying all the 3 times, as and when the aR6 or the TSSOX was in play. The 3rd test panel got the first 2 times correct, however failed to identify which Audience was in use during the final time. These results, though not unanimous, does validate that there is justifiable sound improvements in the Audience aR6 TSSOX PLC to warrant a consideration if one is thinking about getting a high grade passive PLC that cost about MYR$21k or so.
Now that we've worked out the sound of the Audience aR6 TSSOX, what more do you get for paying the extra dollars? For a start, from the visible cues(and according to John MacDonald), the supplied Au24 SE power cord is of beefier OCC over OFC stock quality, then the NEMA5 American style output sockets are black colour(rhodium) coded instead of orange(copper). I think on the inside, you get audiophile grade Teflon capacitors and thicker gauge grounding copper bus bars over brass bars in the conventional aR6 model. Otherwise everything else remain the same, not even the slightest of indication in the front panel would tell the difference between the regular Joe aR6 or the hot rod version TSSOX model. Talk about low key marketing tactics!
Audience is sold by Myhifishop, contact:
Isaac Ho at 03-79321883 or 016-5550516 for inquiries or appointment.
Article by WL Low