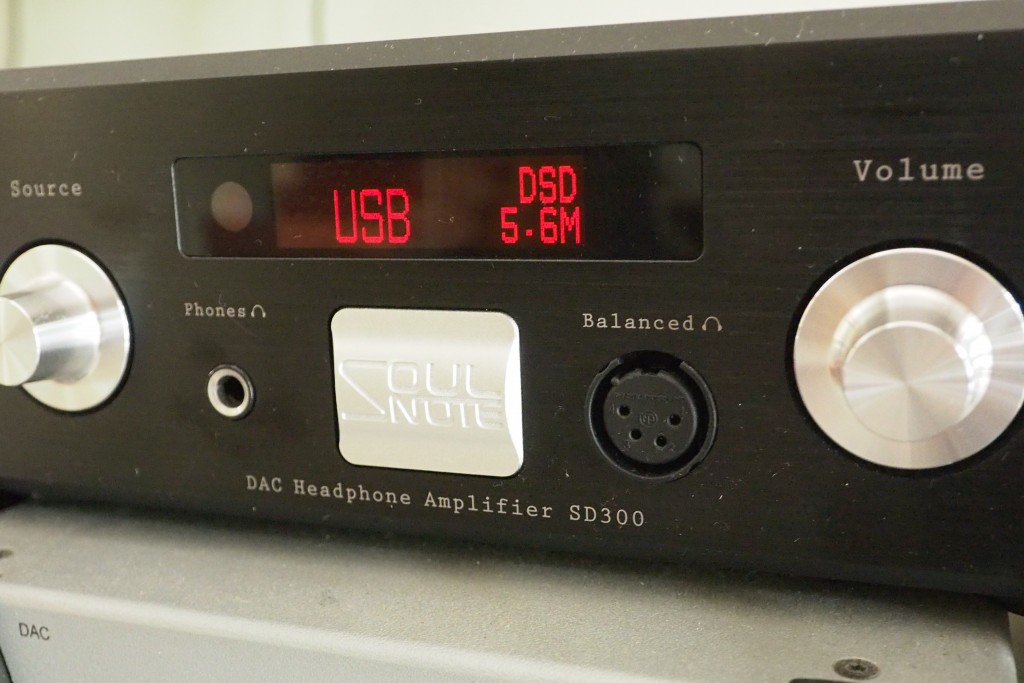 By Lam Seng Fatt
Soul Note has its roots in the great engineering departments of Marantz and Denon. So you are assured that the guys in Soul Note know a trick or two about making hi-fi components.
The Soul Note SD300 DAC Headphone Amp is another quality product from the Japanese firm. It is well made, feels solid and oozes quality.
It is a smallish component but it offers a myriad features – it is a PCM (up to 384 kHz) and DSD (up to 5.6 MHz) DAC, a preamp and a headphone amp (recommended impedance: 16 ohm – 600 ohm).
Its co-ax and optical inputs accept up to 24 bit 192kHz files while the USB input accepts PCM up to 32 bit 384 kHz and DSD up to 5.6 MHz.
The SD300 DAC is easy to operate and one good feature is that its output level is always at the default setting of 40 whenever it is switched on if the previous volume setting was above 40; if the previous volume was set at say, 33, it will still be 33 when the DAC is powered on. This is to ensure that you will not get a loud blast of music if someone had accidentally turned the volume up when the DAC was turned off.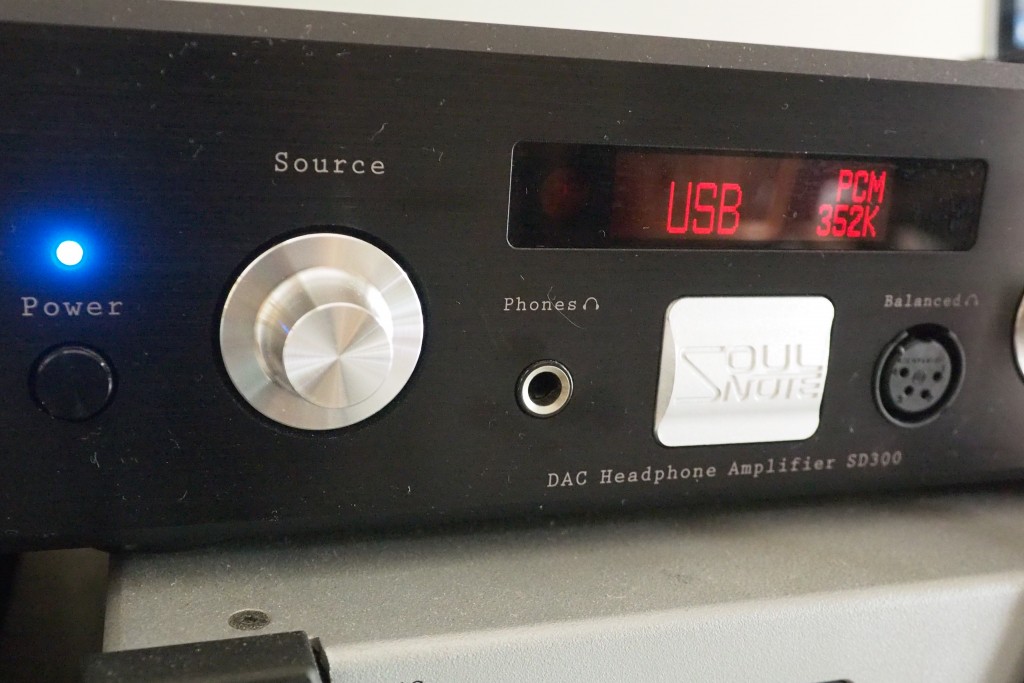 Recently, I reviewed the Soul Note SA-710 Monitor Amplifier and found that it had a precise and detailed sound with a powerful bass that belied its tiny power output of 10 watts. The SD300 DAC has a similar sound signature, but its bass output was not as strikingly outstanding.
Compared with other DACs that I have reviewed or heard, the SD300 DAC is not as detailed as the Bryston BDA-2, not as warm as the North Star Blue Diamond (which is actually a CD player-cum-DAC) and not as analogue-like as the Chord Hugo. If there is anything outstanding about the Soul Note DAC, it is its neutrality…and its precision.
However, I was startled by how different PCM files sounded when they were converted on the fly by J River V21 to DSD 5.6 files compared with the native PCM files. The Soul Note DAC showed remarkably clearly the differences in sound quality between PCM and PCM-converted-to-DSD files.
This was especially so when I played a Charles Mingus track called Moanin' from Blues & Roots (24/192 from HD Tracks) which I converted on the fly to 2X DSD. Also, when I played native DSD files at different sampling rates from Opus, the differences in sound quality between the DSD 2.8 and the DSD 5.6 files were quite apparent.
However, I was a bit irritated by the sound of clicking whenever the DAC locked in and out of the DSD signal. The clicking sound came from the DAC and from the speakers, I could hear 'thump' sounds. This happened when I played PCM files converted on-the-fly to DSD and also native DSD files. There was no clicking issue when I played PCM files from 44.1 to 384.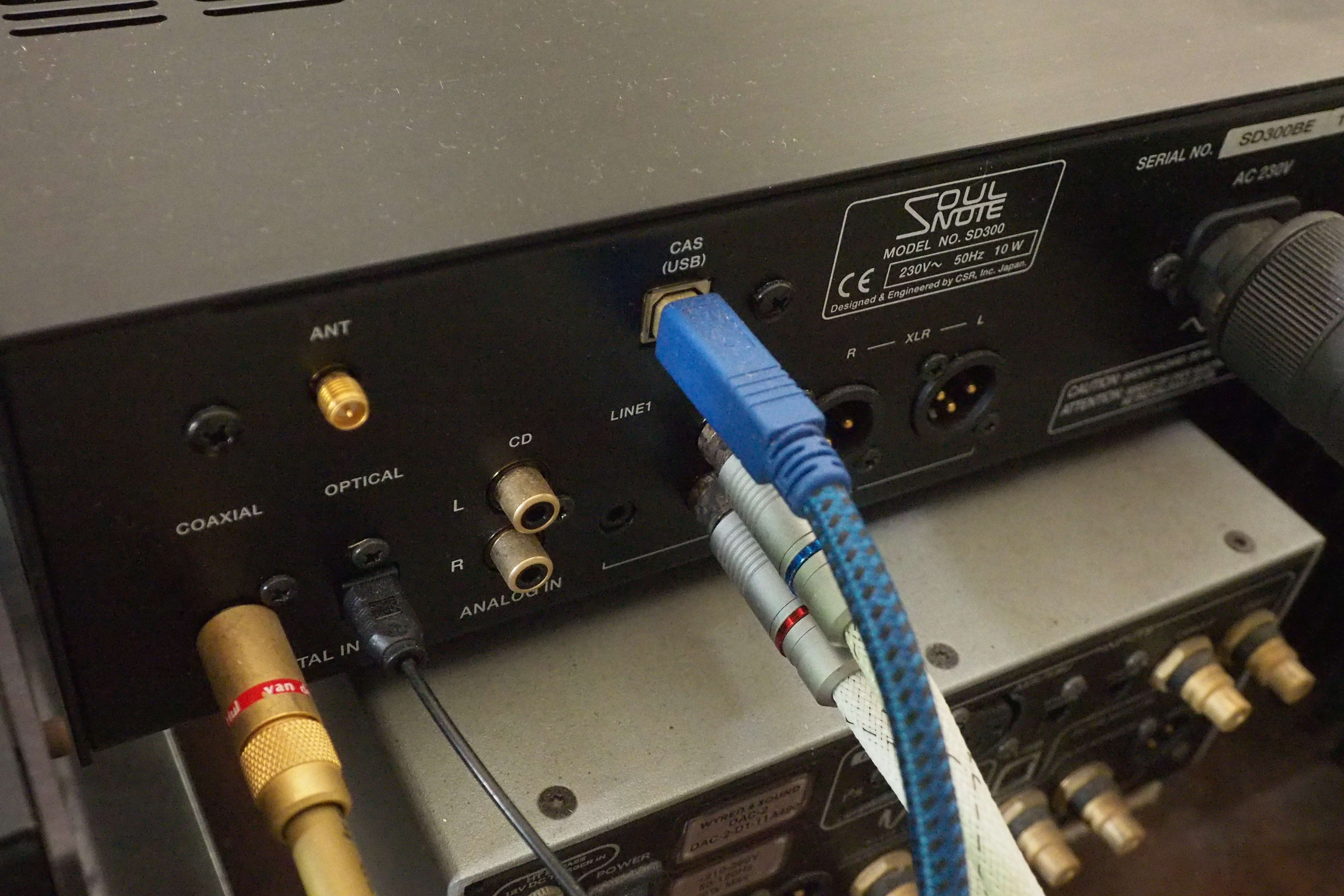 Based purely on sonic attributes, the Soul Note DAC has a neutral palette which is a little on the cool side. It is quite detailed, opens up the soundstage remarkably well and is precise in its timbres.
The headphone jack also has the family traits of neutrality and precision. There are no added flavours or warmth which makes the Soul Note DAC an excellent component for studio monitoring purposes.
I also used my pair of Oyaide XLR interconnects to connect to the Bryston 4B SST power amp to use the DAC as a preamp. It does not stray much from its family traits, but a quick comparison with the resident Lamm preamp showed that once again a standalone preamp is still better than a DAC's built-in preamp. Of course, there is the extra cost to consider.
The DAC also needs a high quality power cord. I replaced the black normal power cord and used a Kimber Powerkord PK10 which seemed to work well with the DAC. You will need to experiment to find one from your collection of power cords that works well with the Soul Note DAC.
If you need an all-in-one DAC/headphone amp/preamp in a neat little box for precise and neutral sound, then go for the Soul Note. If you want some flair and flavour, look for others in the market.
The Soul Note SD300 DAC retails at RM5,995 plus GST. Soul Note products are available at Audio Art in Ipoh. If you are living in the Klang Valley, please call David at 012-2499823.