A Heart of Music
Article by Venoth Nair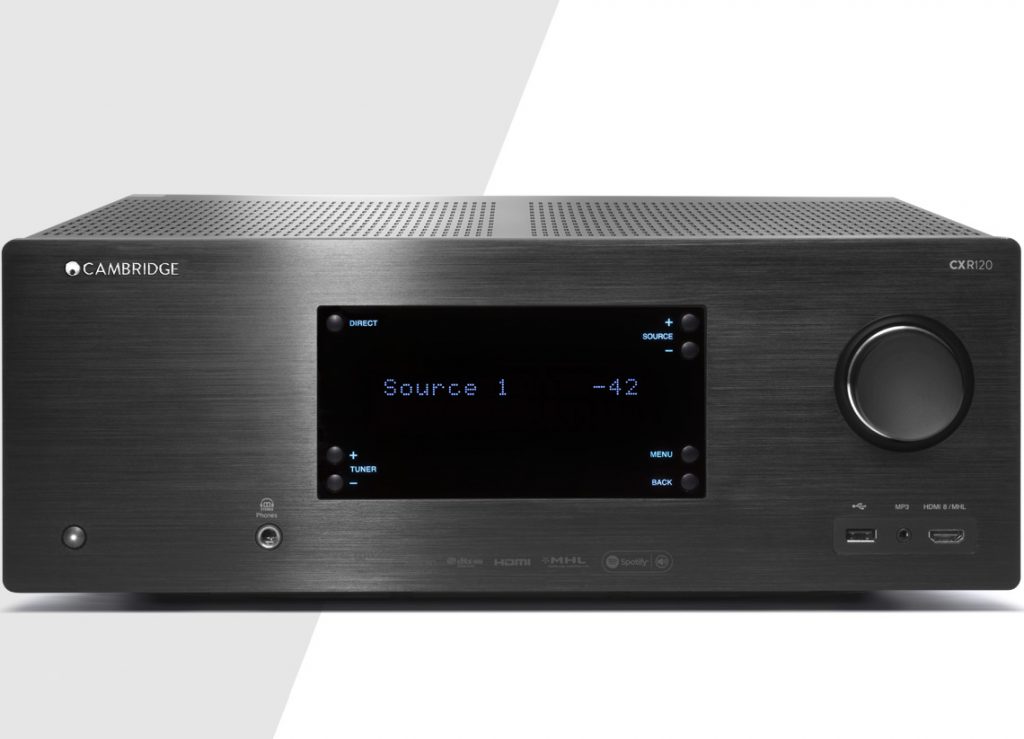 Cambridge Audio, a known brand when it comes to Hi-Fi is also known for producing premium kit for the home theatre market. To mark their complete re-design of their entire product lineup, Cambridge Audio has released the all new CXR 120 AV receiver which is part of the completely new CX range which has a distinct design with its modern minimalistic fascia's. The core of the CX range is its network abilities which are now the standard when it comes to audio sources and the AVR 120 is definitely built for the job.
Built to deliver up to 120 watts of power in stereo, the CXR 120 is a 7.2 channel AV receiver with 7 HDMI inputs, of which 6 are HDMI 2.0 while the remaining one on the front is HDMI 1.4 with MHL support. RCA connectors are available for audio inputs with 3 provided in total with a single rec loop out. There is also 4 digital inputs available (2 optical and 2 coaxial) and a hard-wired network connector. Wireless connectivity can be added to the unit through the 2 USB connections at the back for the BT-100 Bluetooth adapter and the Wi-Fi module.
The CXR 120 is an audio purist receiver designed with only one decoding format for surround sound built in which is DTS-HD, focusing more on straight up stereo Hi-Fi quality. There is a 7.1 channel direct input which gives you the option to add in other sound formats externally should you wish to broaden your options plus HDMI offers the ability for the sound to be decoded by the source so this somewhat alleviates the shortage of surround options.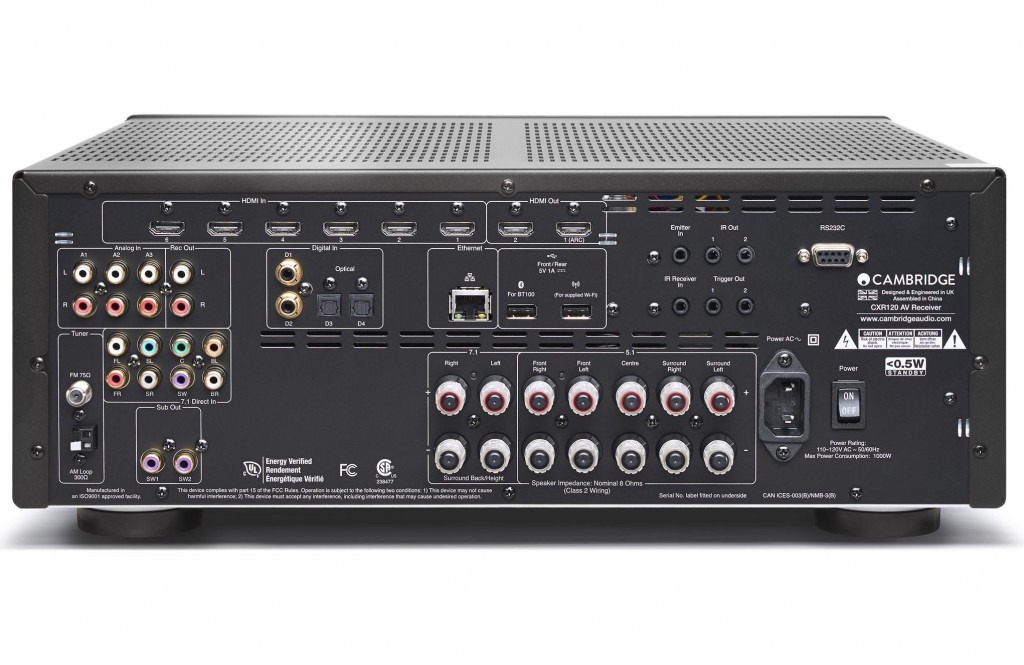 The network capabilities of this amp truly sets the bar high with its UPnP features that utilize Cambridge Audio's Stream Magic Module found on its award winning CXN Network Player. Add to that DSD playback through HDMI, Spotify connect support, 4K upscaling plus a 32 bit Cirrus Logic chip with high resolution DAC's and what you have  is a receiver with an amazing Hi-Fi pedigree.
If you like your AV receiver's rock solid with a heart made for purist Hi-Fi, then give this AV receiver a listen. Its pure approach to absolute sound might just be what you're looking for.
For further details contact:
Unicorn Sound & Vision (M) Sdn Bhd.
Tel: 03 79540119; or
Gary Goh: 012 2897808
Article by Venoth Nair