Article by WL Low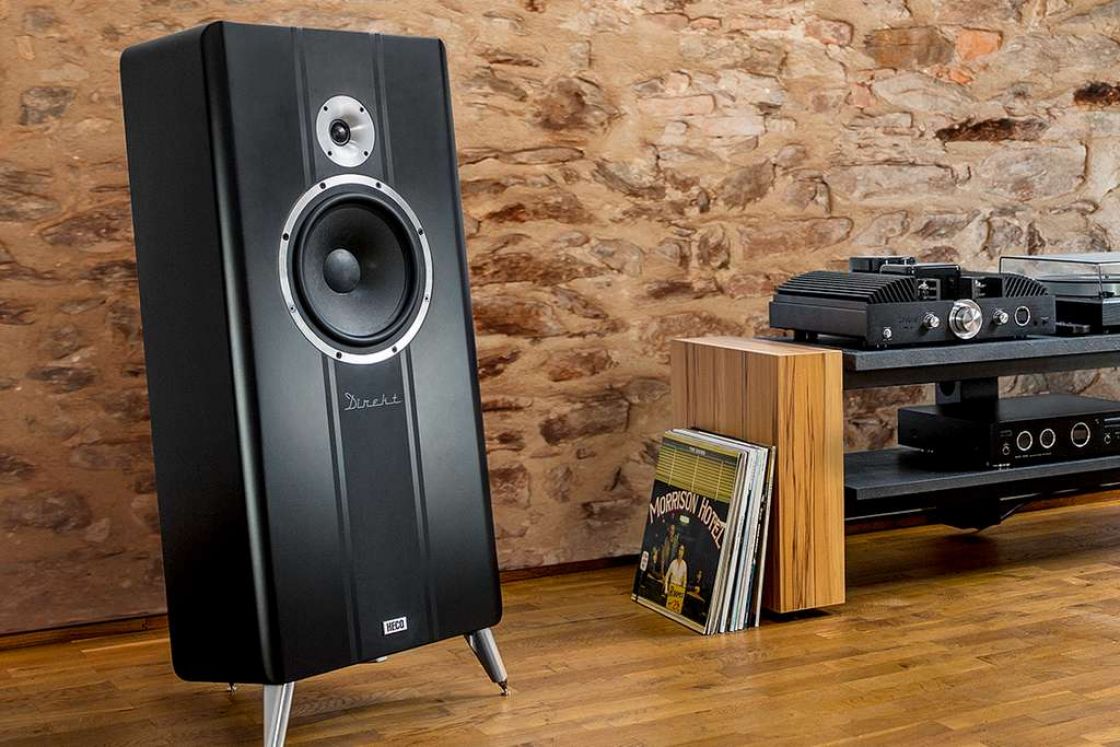 Got a high quality tube amp but no suitable speakers to partner it with? No problem, in line with the high efficiency speakers trend these days, German speaker manufacturer, Heco has launched the Direkt (with a name that sounds like something from the IKEA furniture catalogue!), which can generate crystal clear, high-end sound quality from just a few watts of amplifier juice. That makes it a suitable partner for those perennial favorites like 2A3, 211, 245 or 300B tube circuit amplifier designs.
Inspired by classic models, the "Direkt" high-end two-way loudspeakers are custom-made in the Heco laboratory! A 25-cm sub-woofer with a kraft paper diaphragm and extremely low-distortion drive is responsible for a crisp and precise bass, supported by a generous volume of air and two down-firing reflex tubes. Combined with the high-energy silk cone with a particularly strong double-magnet drive and solid-aluminium wave-control horn, a finely balanced, dynamic sound-scape is produced with a crystal clear and direct vocal range. On account of its excellent efficiency and linearised impedance characteristics, the Direkt harmonises perfectly not only with high-quality transistor amplifiers, but also with delicate tube amplifiers. The sloping flat enclosure in a dual-colour stripe design provides for visual highlights, while solid metal feet ensure optimum weight distribution, thanks to the three-point mounting.
A pair in black is currently on demo in Audio Art Ipoh, Contact David at 012-2499823 for appointment.