Article by WL Low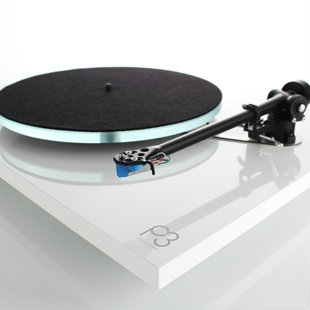 Rega analogue fans rejoice! Asia Sound Equipment will be getting the shipment of the brand new Rega Aphelion MC cartridge & the Rega Planar 3 2016, some time in May. That's next month, folks.
Now, here's a little background on the Aphelion MC cartridge. The Aphelion is the third generation of Rega's unique moving coil cartridges.Taking the technology developed from the latest Apheta 2 to the next level, Rega's engineers have fine tuned every aspect of the original design.
Aphelion features a new boron cantilever and super high-powered, neodymium magnet and a coil meticulously hand wound on an iron micro cross that is 50 per cent smaller than the original. The weight reduction of the generator allows greater freedom to track the vinyl groove accurately ensuring even more detail is extracted from the vinyl.

The Aphelion is housed within a completely redesigned, single piece, aluminium  black anodised body and protected by a CAD designed, clear rigid cover to protect the internal fine wires, making handling whilst fitting, safe and risk free.
Also "new" is the latest variation of the iconic Rega Planar 3 turn table. Replacing the multi-award winning and five-time What Hi-Fi? Product of the Year (RP3) was never going to be an easy task. It took a team of designers headed up by Rega's Roy Gandy two years to develop the all new 'Planar 3' following the biggest re-design of the iconic 'three' model ever seen.
The team worked tirelessly to improve every aspect of this turntable offering improved ergonomics, usability and first and foremost, sonic performance.The new 'Planar 3' is truly a new turntable for 2016 carrying over just two components from the previous model.
If all the above sounds good enough that you want to inquire, do contact Kim at 03-92246433 or 012-2702208 for availability.