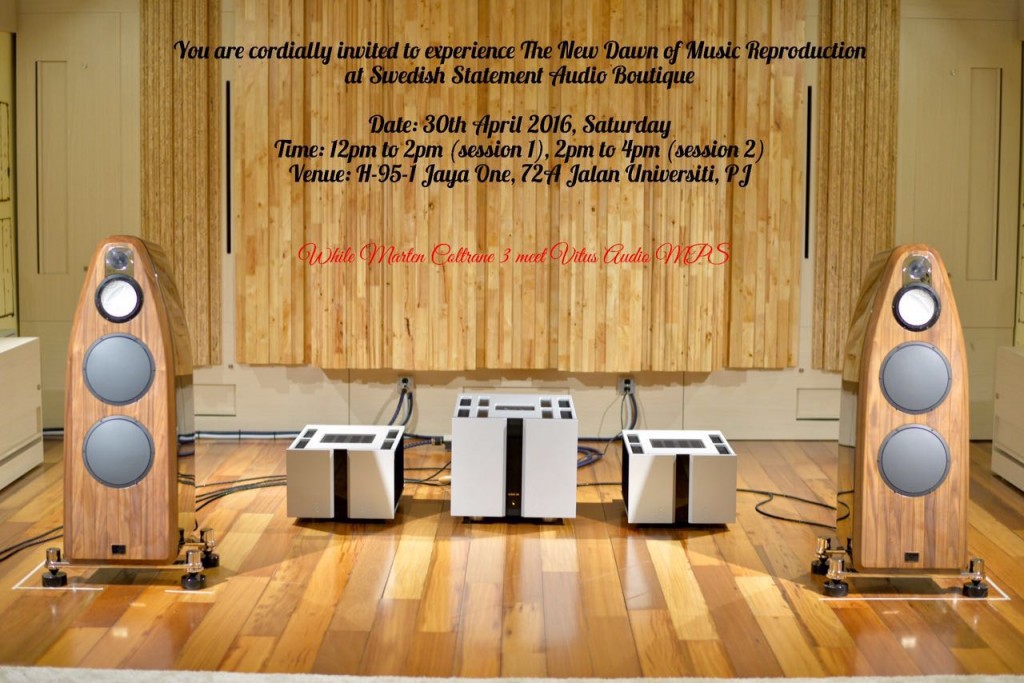 Please cancel all your appointments this Saturday (April 30) as there is  something more important for you to do – attend the high-end demo at Swedish Statement Audio Boutique at Jaya One, Petaling Jaya.
The high-end sound system will feature the Marten Coltrane 3 driven by the Vitus MPS stereo amplifier.
There will be two listening sessions – from 12 noon to 2pm and from 2pm to 4pm.