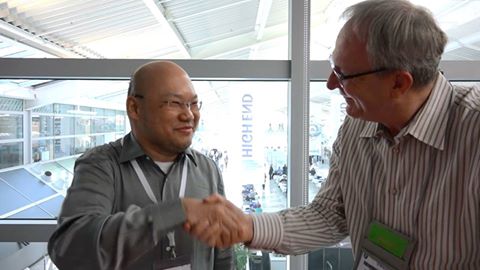 One more Malaysian has shown the Malaysia Boleh! (roughly translated as Malaysia Can Do It) spirit by being appointed an executive reviewer for well-known AV site AVShowrooms. He is none other than well-known Malaysian audiophile Datuk Danon Han.
Founder and CEO of AVShowrooms Peter Breuninger announced in his Facebook account: "Today, Danon Han Hong Den joins AVShowrooms as an Executive Reviewer. Danon and Peter report from High End Munich, 2016! We discuss the best audio products available in the world today on Reviewers View – video coming soon!  Welcome aboard, Danon!"
Danon has already been contributing reviews of high-end hi-fi components to another website – www.monoandstereo.com – for some time.
AV2day congratulates Danon Han for his latest achievement.