Article by WL Low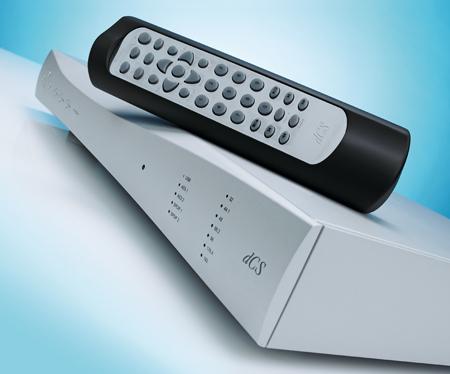 The DCS Debussy DAC is not exactly a new product in the high-end digital audio market. Granted the fact that it stayed relevant this long is testament to the rightness of its design origins. I've got many buddies who have DCS digital gear in their system, some just a DAC, or DAC & master word clock combo, or even the whole gamut of a 4-piece set of top-end Scarlatti or Vivaldi models. I had always admired the sound of DCS digital gear and had always wondered if I'll ever get a chance to insert the entry-level Debussy, at least, into my audio rig. The chance came when A&L Audio Station's Operations Manager, Seong, very generously allowed me to take home the Debussy.
I brought the Debussy home and like an eager beaver, connected it to my audio rig, replacing my equally old, if trusty Bryston BDA-1 DAC. The Debussy's build quality is par excellence. It feels solid, yet that gently curving front fascia with small blue LED status displays soften the whole solid 'brute' feel to give a classy yet pleasing look. The DCS DAC is a slim, wide and deep box, the fact that it fitted so snugly in the my audio rack space vacated by the Bryston gave me an impulsive 'wanna buy it' feeling, and I'd not even heard how it sounded yet! On the back end, the DCS offers something not many DACs do, that is having 2 AES/EBU inputs for best sound quality. There're also 2 co-axial inputs in the form of a single RCA and a BNC jack. Strangely though there's only one USB 2 input and no optical input. I would've liked to be given an extra USB input if it was my connection of choice, and if I had two digital sources. There's also an input for an external master word clock, if you have one of those in your high-end digital audio system.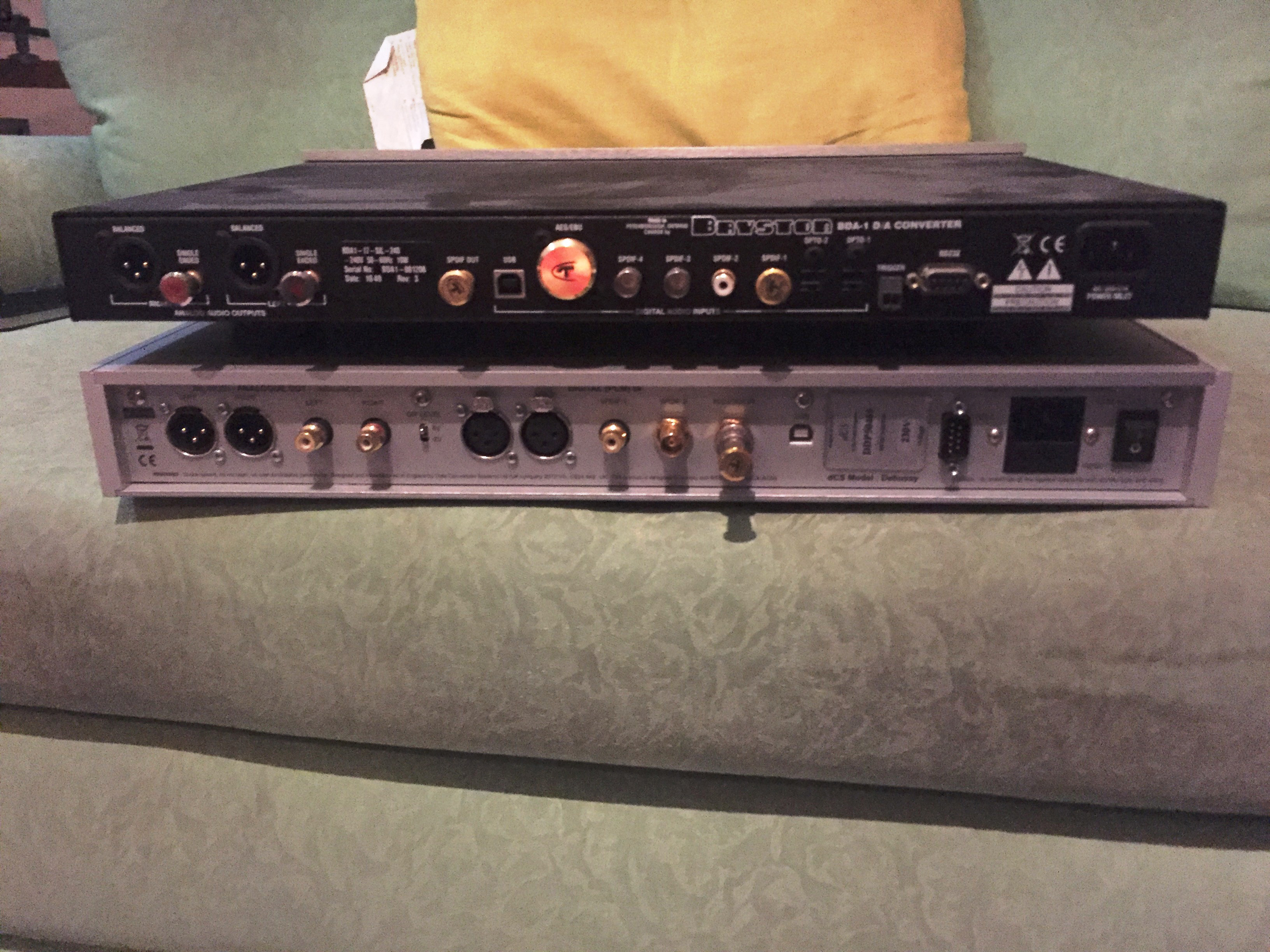 As I have 2 digital sources in the form of an old Pioneer SC LX-50 DVD player and a Bryston BDP-1 media player, I used both the co-axial RCA & BNC input connectors to minimize connection sound differences between the two sources. There's also an output gain selectable switch at the back panel for 6V (max for using the Debussy as a DAC-cum-system preamp) or 2V (if you are using the DCS with an existing analogue preamp). I used the Debussy strictly as a DAC, and connected the analogue output using the XLR pair to my Pass Labs X-0.2 preamp. A pair of single-ended RCA jacks are also provided, if that is your preference. I connected the IEC power receptacle with a Vermouth Red Velvet power cord to a regulated power supply, and I was good to go!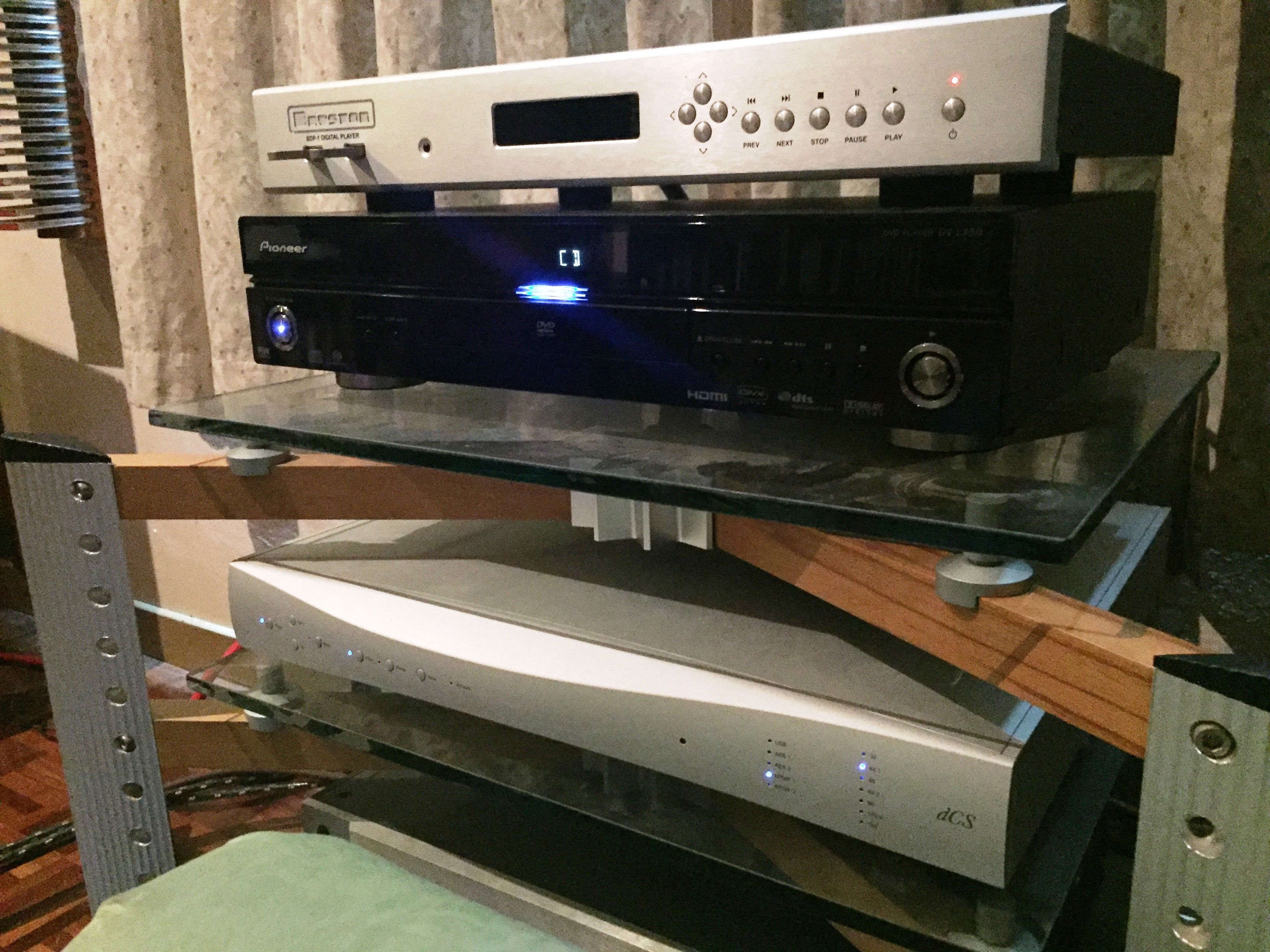 Still in the setting up of the DCS, I tried the 2V or 6V output switch as mentioned above, and found the 2V option more suitable as the 6V output would sometimes result in the clipping of my preamp input section, causing the music presentation to harden and at times descending into harshness. While the 2V sounds very much softer in volume initially (at full output), it allowed me to push my preamp volume during playback  higher for greater dynamic range & contrast.
Another item to note on the back panel of the Debussy is the serial number sticker plate. The review unit is the latest variation which has a starting code marked DDP, which comes with asynchronous USB input while the older version is marked as DDC, which requires an extra cost upgrade kit for it to meet current model specs. Buyers of used DCS Debussy, please take note!
The curved satin finished aluminium front panel is less interesting, as it has only 7 buttons to fiddle with. Four of the buttons on the left are arranged in a cross, for volume up/down, if one uses the DCS as a pre amp too. A power (left) and mute (right) button complete the cross. The remaining 3 buttons are set slightly off centre to the left with a filter, a phase and an input choice. The filter & phase buttons will come in handy when listening to poorly recorded or mastered digital source, which I shall touch on later.
As I played my first CD, The Well by Jenifer Warnes, via my Pioneer SC LX-50 DVD player as CD transport, sending digital signal to the DCS Debussy for conversion. The DCS Ring DAC typically upsamples all inputs' (except USB) in coming data to 5-bits at 2.822 or 3.07MS/s. I heard more studio air, more piano foot pedal details, and higher midrange density in her vocals, on favourite test track 6, entitled And So It Goes. This is already a good start.
With hi-res files streaming from my resident Bryston BDP-1 media player, the DCS gets even better, and the experience becomes more surreal. I found the DCS to maintain a flat neutral frequency response, as all self respecting high end equipment should. An eerily quiet noise floor, allowed even the tiniest of musical details and dynamic shading to be flushed out, making them easy to discern, without much concentration on the listener's part, which ultimately makes the whole musical session that bit more meaningful and less stressful. Despite the near flat line tonal neutrality, there is enough richness, and mid range density to prevent things from going towards musical dissection or turning analytical. However, compared with my noisier, edgier and raw sounding Bryston BDA-1 DAC, the highly-polished DCS Debussy would appear to present bass with a calmer and more gentlemanly attitude. I sometimes wished for the bass to just kick a little harder, although it dives just as deep like a submarine at maximum hull crush depth.
Coming back to the filter & phase buttons on the front panel, I found the filter button to be particular useful to tone down harshness of some the early 16-bit digital transfers of 1980's Cantopop music, from the back catalogues of Anita Mui, Leslie Cheung and Sam Hui, I found myself using the filter button more often than not. The phase button helps too, but I found it 'over smooths' the music somewhat, rendering a sometimes lifeless presentation. However, I guess how one uses these two mentioned buttons depends a lot on system synergy, recording quality, or just plain user preference. So the YMMV (Your Mileage May Vary) does factor immensely here.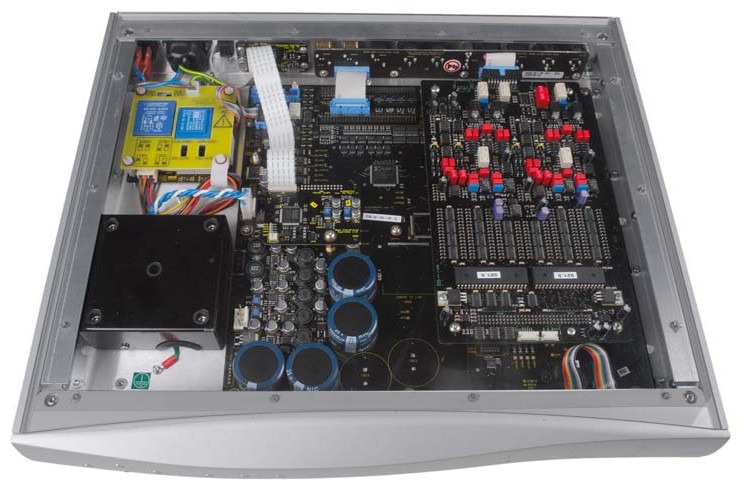 Staging and imaging qualities are the DCS forte but in terms of dimensionality, the output tube-based DACs in the form of the exD and Tobian T-9, both reviewed last year in this website, do it better. The exD is much nosier and much less detailed sounding compared with the DCS. The Tobian on the other hand would be the outright winner here, but the caveat is that the DCS is about half the price of the Tobian, while the exD is the cheapest of the lot, at about half the asking price of the DCS. In short, you pay for what you get! The comparison just doesn't end here either, The Tobian uses original classic 16-bit Philips TDA-1541 double crown chip set, so all inputs (including hi res files) are down sampled to 16-bits for conversion. The exD tries to convert all inputs as either PCM native, or DSD, depending on input used. The DCS uses it's own 5-bit algorithm to up sample all digital inputs to DSD for conversion. I must rate all 3 DACs mentioned here as superb performers in their own right, so in the end only budgeting concerns, technology factor, and most importantly system synergy will determine which is best fit for your system.
However, viewed on it's own merits, the DCS still deserves recommendation beyond par excellence, at its current retail price of RM49,000/unit. High-end dom certainly doesn't come cheap at this point, but if it's absolute digital audio performance that one must have, then there are indeed very few and limited choices to better the DCS Debussy DAC.
DCS is sold by A&L Audio Station,
contact Seong at 03-22829884.
Article by WL Low