By Venoth Nair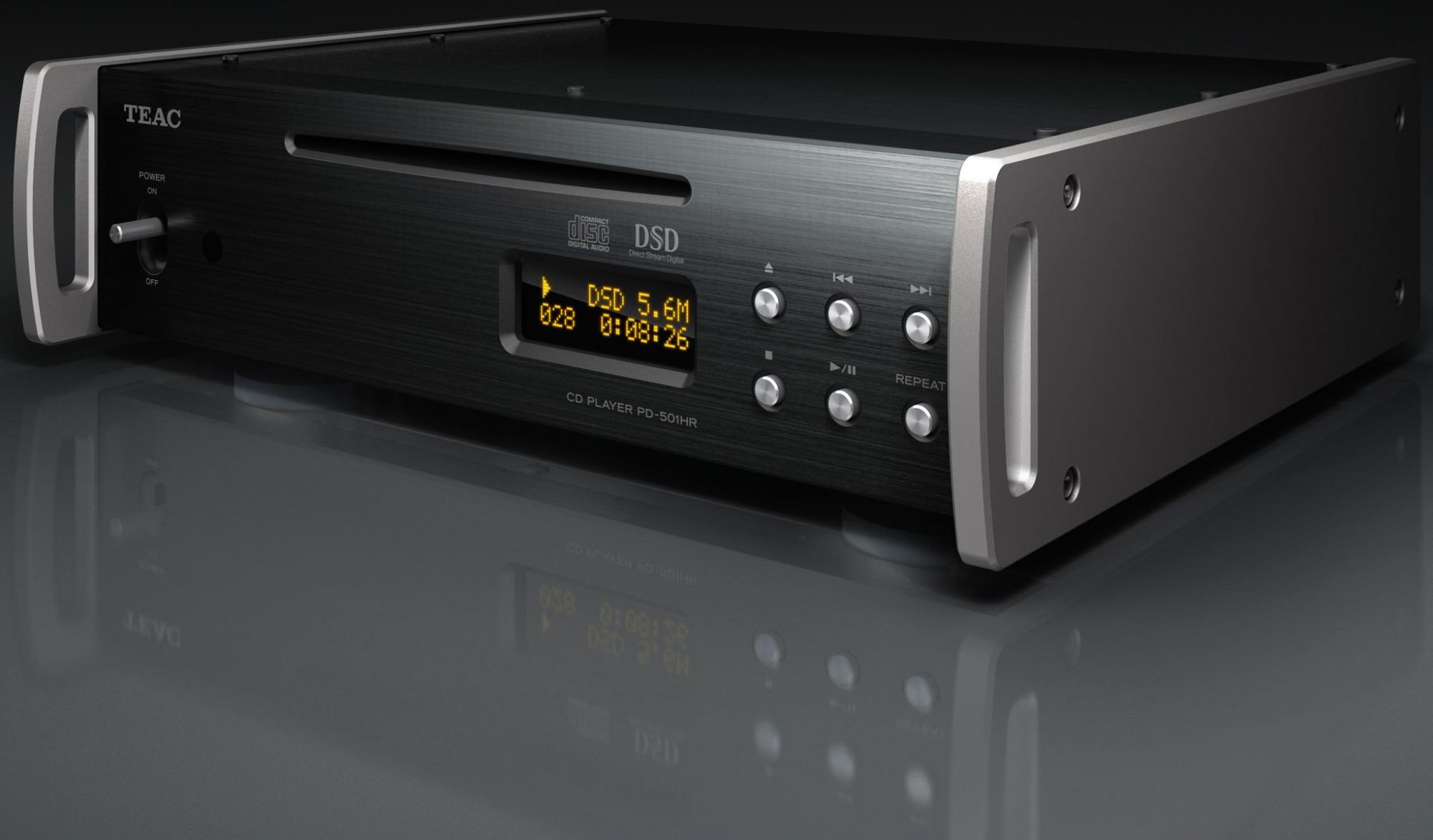 TEAC is no stranger in the Hi-Fi world with a long heritage of making superior quality audio equipment with a Japanese spin on high end audio sound. Recently TEAC has somewhat re-imagined its entire product range with a design that is focused on saving space whilst maintaining that superior build and sound quality that TEAC is famous for. Today we will be looking at the PD-501 HR which is a reference class CD player from TEAC. This player is part of the Reference range of components which is focused on digital sources, delivering DSD and Hi-res Audio playback.
Beginning with the players build, it's easy to see why anybody would fall in love with the new look that TEAC has employed for its reference class equipment. The side panels are made of solid thick metal which have handles on the front end, already cast in them giving of an industry rack mount look though they're not actually made for rack mounting. The solid choices in materials go on further through the main body and fascia which is both made from thick aluminium with a great brushed finish.  All this metal was put in to create a rigid structure to hold in all the guts of the player without any interference from vibration.
The power switch is a seriously smart and rugged toggle type switch which further feeds into the retro-esque vibe that the PD-501HR is going for. The basic control buttons on the front have a cool spun metal finish, showcasing the attention to detail paid by TEAC when building this beauty. Even the remote control is of a good build, with its well sized, properly constructed metal front and smooth buttons.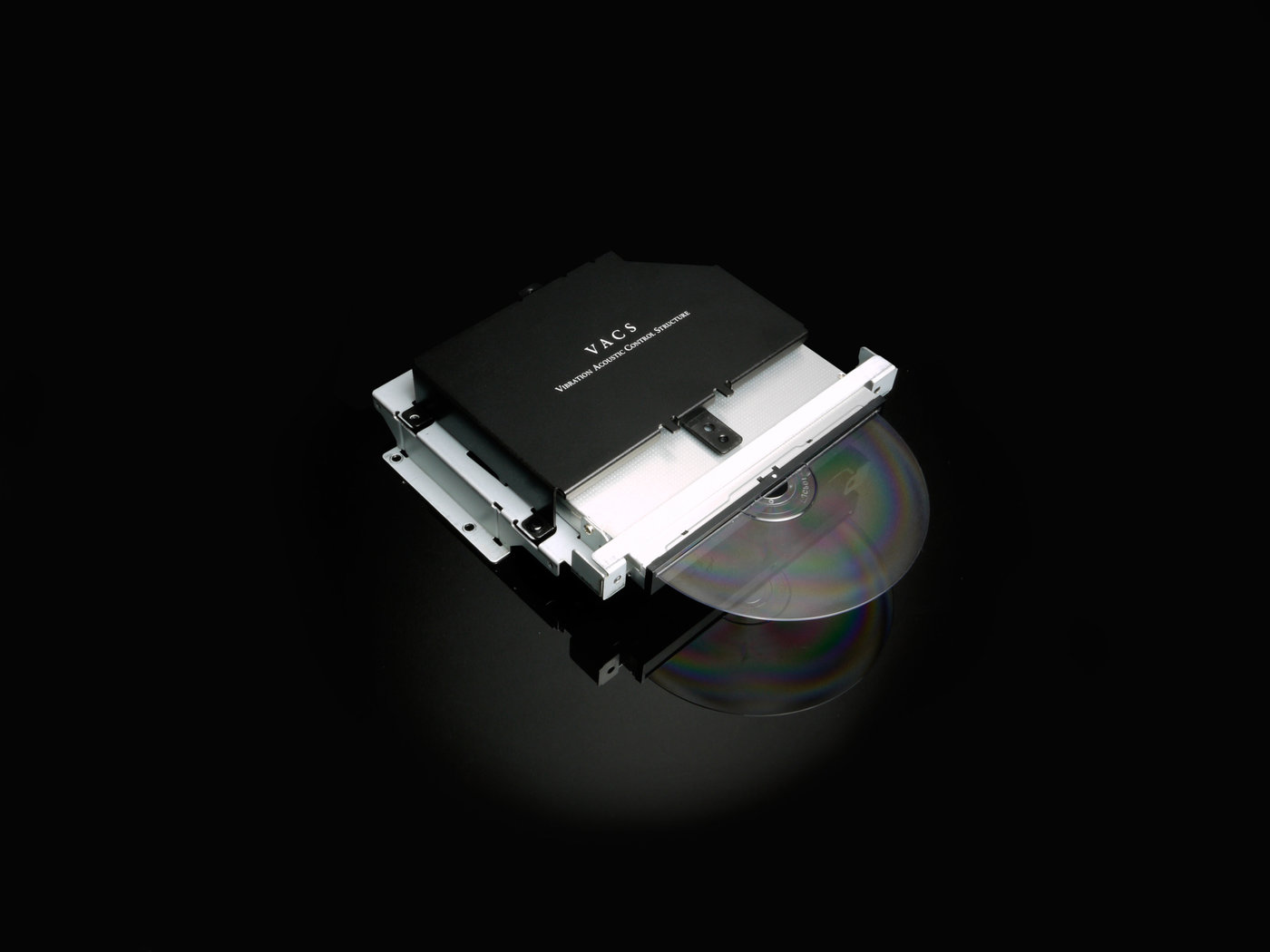 On the fascia, we see the current shift with newer CD players, which utilize slot loaded mechanisms as opposed to the usual drawer type CD players. This change is apparently due to certain stability benefits that come with using such a loading mechanism, which TEAC has further boosted by adding a Vibration Acoustic Control Structure or "VACS", that helps to further minimize and in some cases eliminate vibration. This reduction of vibration minimizes read errors and lost data which can be caused by vibrations within the mechanism.
What makes the TEAC special is what's on the inside which is a Cirrus Logic Flagship DAC, the CS 4398 which readily supports DSD playback. The PD-501HR is also fitted with the tried and tested JRC NJM5532 Operational Amplifiers for its analogue circuitry. The circuit boards have also been designed to minimize signal travel by utilizing 6 layer boards which help to keep the signal as clean as possible and improve sound quality. Connectivity is what you would expect from a standalone CD player, with an RCA output as well as digital outputs in the form of an Optical and Coaxial connectors. These digital outputs allow you to pair the TEAC with other DACs and use the PD-501HR as a transport.
Turn on the power with a flick of the toggle switch and the player starts up immediately. There are no gimmicky greetings or fancy light show here, just straight up power on and the bright orange dual line dot matrix display greets you with a simple "no disc". Pop in a disc and you're immediately transported to a different realm as each passing tune showcases how wonderful this player truly is. The sound put out by this unit is a little on the bright side, but not at all harsh, although you should be careful not to partner it with other bright components for the risk of making the sound too sharp or splashy. The PD-501HR is great with its midrange and that makes it a great player to spin some rock tunes although after trying it out with various genres of music its not to say that it's not capable with others.

Great looks and a balanced sound output that's fun to listen to make this DSD CD spinner a great player to invest in when building either a humble high end desktop rig or even a full blown Hi-Fi setup. If you're looking for a CD player that supports Hi-res music and DSD then the PD-501HR is right up your alley. Give it an audition and let your ears be the judge. The TEAC PD-501HR retails for RM3, 650 a unit.
For further details contact:
WKH Distribution Sdn Bhd.
Tel: 03 62700035 or
Kenny Sea: 019 3395186
Article by Venoth Nair