The Italian Connection
By Dick Tan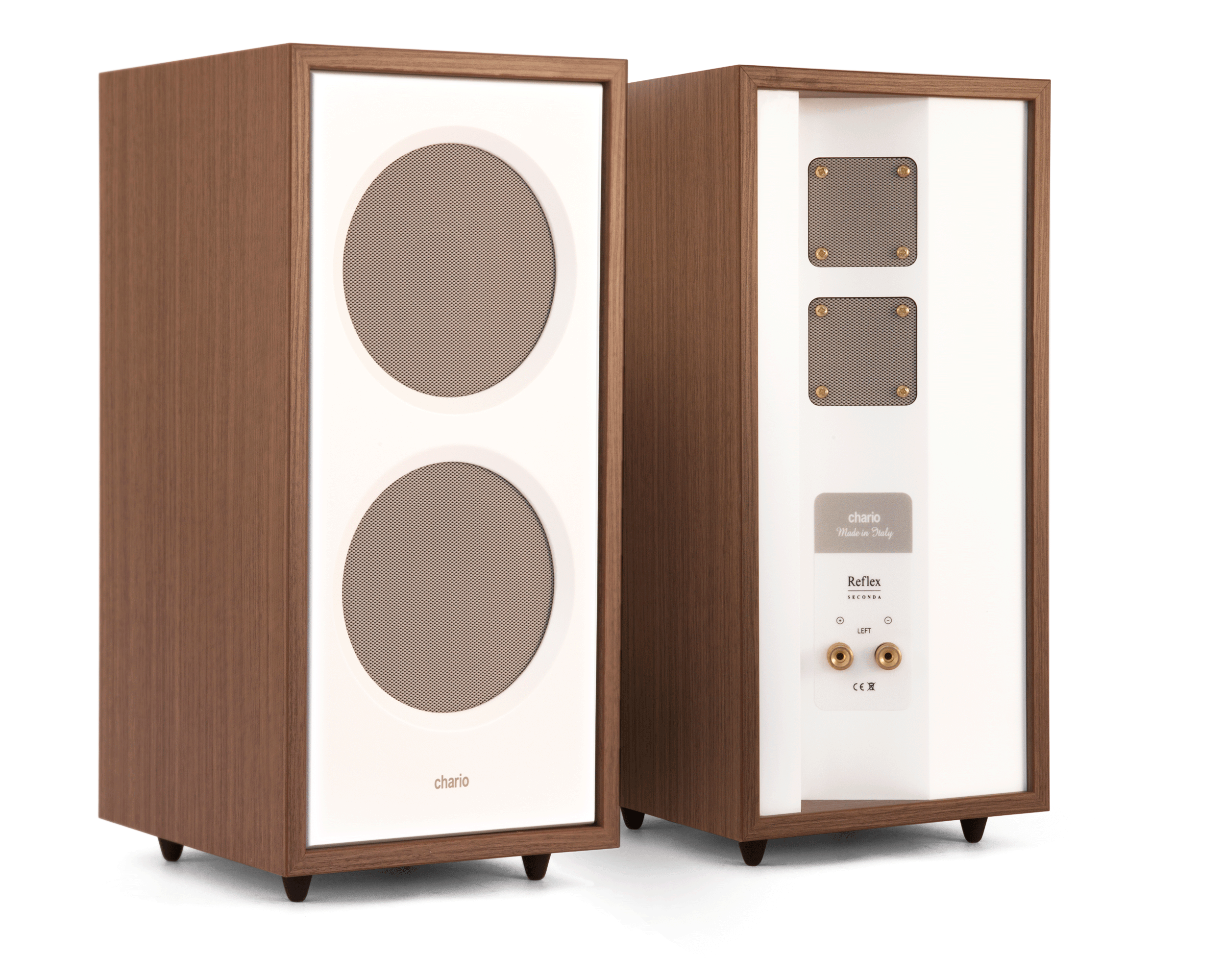 Chario Loudspeakers of Italy have been making, or perhaps one should say crafting speakers for decades, certainly well before the advent of the other Italian speaker marque that many of us have come to accept as synonymous with the best in Italian speaker design.
Much overshadowed, perhaps unfairly, Chario's pedigree is impressive and quite unassailable.  Proof of this is their latest Reflex Series which comprise three main models and one center channel/soundbar systems.
Distributed by Swedish Statement in Malaysia the flagship Reflex model, the Prima is a mid-sized floorstander measuring 983 x 197 x 253 mm and weighing a hefty 16.5kg.  Its unusual but attractive aesthetics hints of the sheer amount of dispersion technology incorporated into it.
A standard feature of all the Reflex Series is the angled rear baffle that houses a pair of 50mm dome tweeters designed to reflect off the rear or sidewall to add a sense of space and dimension that direct firing systems will find almost impossible to match.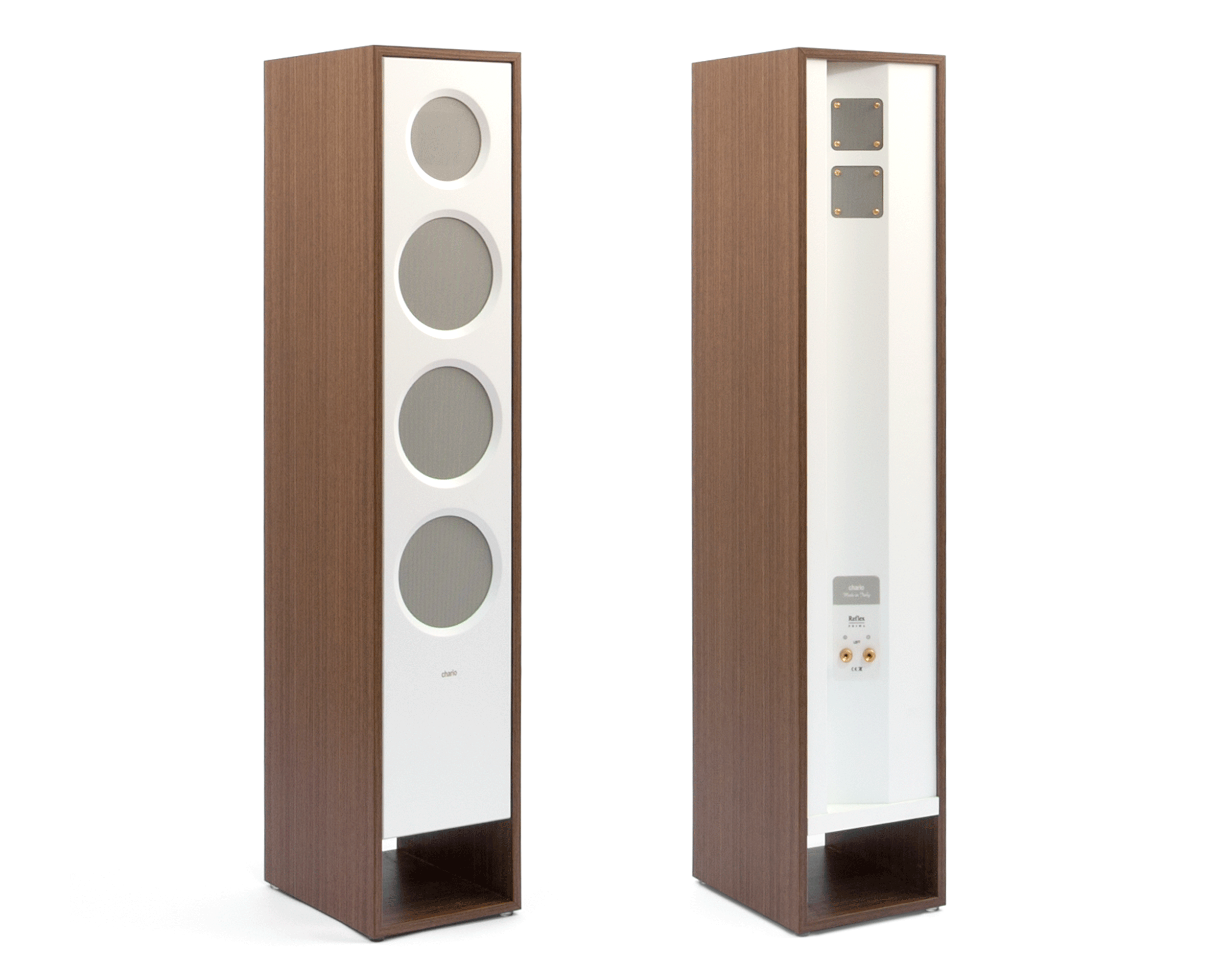 Described as a three-way system the Prima features 2 five inch subwoofers, 2 four inch midwoofers, 1 two inch front firing dome tweeter and two rear firing dome tweeters.
Sensitivity averages 88db for a 1 watt input and bass extension is down to 55 hertz.
The Prima retails for RM7, 800 per pair.
A fairly large standmount design, the second Reflex model, the Seconda features four drive units measuring 423 x 197 x 210mm and weighs 7.2 kg.  It retails for RM4, 999.00 per pair.
The 'baby' of the family is the Terza with a compact 332 x 162 x 200mm dimension and a 3.9kg weight.  Four drive units are used in a similar configuration.  Retail price is RM3, 500.00 per pair.
While designed primarily for optimum music appreciation the Chario Reflex speakers can be configured for multi-channel home theatre use with the adaptation of the Doppia centre channel/soundbar that is part of the Reflex Series.
All Reflex speakers feature a combination white/walnut finish with black as an option.
For further details contact:
Swedish Statement (M) Sdn Bhd.
Tel: 03- 77318782
Article by Dick Tan