A Polished Gem
by Venoth Nair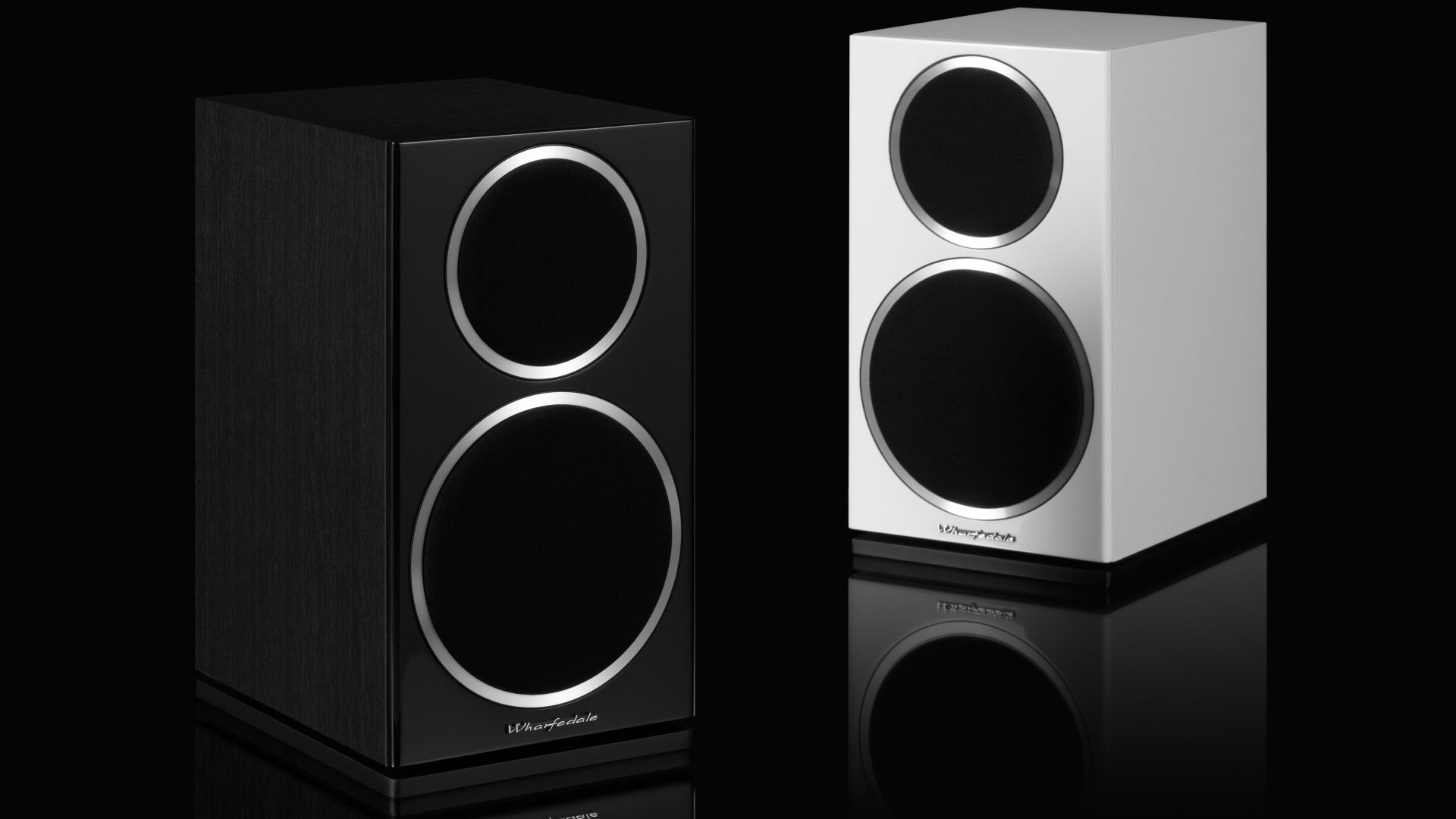 British speaker icon Wharfedale has been producing fantastic speakers under the Diamond series for more than 30 years. The Diamond range is targeted at entry level users with a speaker range that is both great in performance and gentle on your budget. The range encompasses all the speaker variants needed to build everything from a small Hi Fi setup all the way up to a multi-channel cinema rig. It suffices to say that this Diamond is really something for everyone.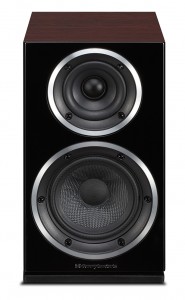 The Diamond 220 which we're looking at today sits in the middle of the three bookshelf models available in the current range. It comes equipped with a 130mm woven Kevlar woofer paired with a 25mm soft dome tweeter. The drivers are wrapped with a removable circular grill that matches the shape of the respective driver, adding a touch of uniqueness to the 220's design.  The Diamond 220 is rated at a sensitivity of 86dB at 2.83V, which in layman speak means that these little wonders can be driven by most amplifiers without breaking a sweat. On the rear panel we find twin binding post allowing for a multitude of amplification options that further adds to this speaker's flexibility when it comes to setup options.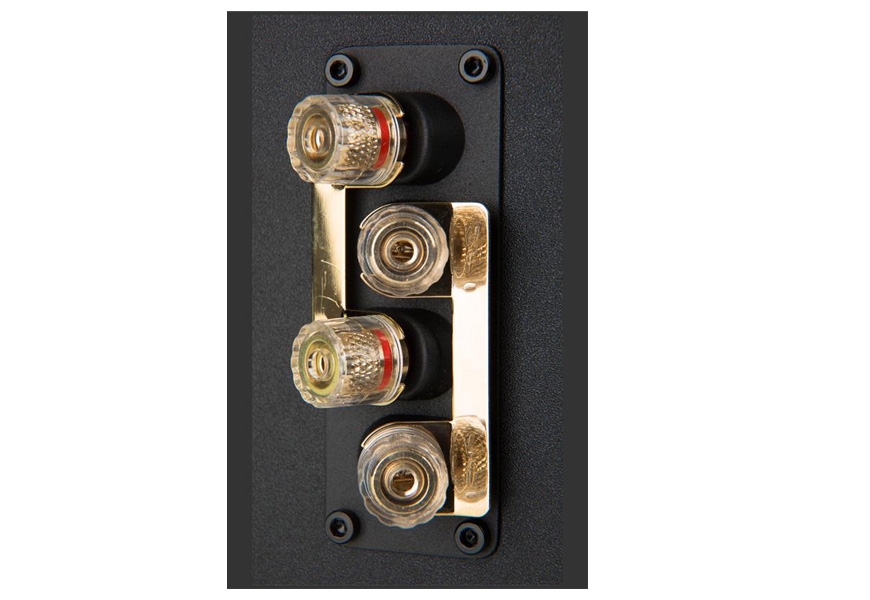 The Diamond 220 cabinet is made with a layered construction, mixing MDF with chipboard where the chipboard is the peanut butter sitting between two slices of MDF bread.  The layered body is then wrapped in a neat vinyl finish which comes in 4 different colors if your décor calls for a little bit of matching. The speakers baffle is in high gloss black on the other hand with only the white vinyl wrapped unit having a color matched front, also in high gloss. The high gloss front adds a touch of elegance to the vinyl body making the speaker look a little fancier.
The speaker also has a plinth below it, which is always in black no matter the finish, that hides a special feature about these Diamonds and that is its bass port. Wharfedale has decided to use a down firing port design which breaks convention as compared to typical forward or rear firing ports for bookshelf speakers. The choice to use this shows its strength as the Diamonds are much more flexible when it comes to placement as they can be positioned quite close to rear walls, making them ideal for those with space constraints.
Switching gears now to performance, I find the Wharfedale's to be quite surprising. These speakers sound as good as they look, and considering the meager money that they cost, is a pretty damn good thing. The 220 is capable of some mighty impressive dynamics with crisp, clean highs and deliciously good midrange. The bass port also reveals its color as the advantage of using this design shows in the performance department as it allows the 220 to deliver a highly satisfying bass output that belies the speaker's diminutive dimensions. Bass is taut and impressively deep, never sounding boomy or overwhelming. Do however remember to not let the Diamond 220 sit too far away from the rear wall as this does cause the bass to thin out a little.
Given their abilities, these speakers strike me as somewhat of an investment, as they don't seem outdone even when paired with equipment an echelon above it. Somehow the Diamond 220 performs even better when given a stronger pairing. What needs to be done however when using the 220 is to sit them atop a good quality speaker stand as it benefits more from having some solid footing to keep the sound clean and tight. If you're starting out with Hi-Fi or just looking for an additional set of listening speakers, the Diamond 220 will be a great pair to go with as this speaker will impress not only the audio virgin but also the hardcore audiophile. The Diamond 220 retails for RM2, 237 and worth every ringgit asked.
For further details contact:
Double GT Resources Sdn Bhd.
Tel: 03 80750625 or
C.B. Tan: 012 2366735
Article by Venoth Nair