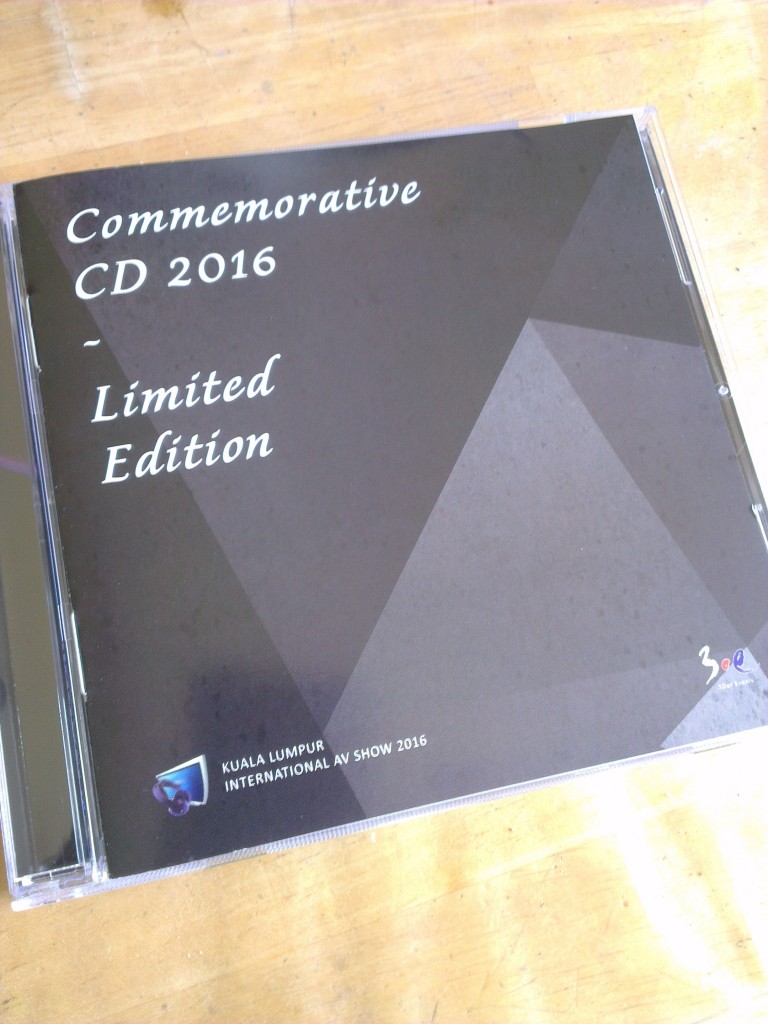 By Lam Seng Fatt
'Pensive' is the word to describe this year's KLIAVS commemorative CD. Jo Ki, who selected the tracks, seems to be in a deep, thoughtful mood when he finalised the list.
The opening number Norfolk Country Line (Doug MacLeod – Whose Truth, Whose Lies?) sets the mood and the second track Fireworks (Wang Yun Yi – Times Forgotten) takes the understated pensive atmosphere further.
There are moments of fantastic guitar playing, and sparkling sounds of piano trills and good club-style jazz.
With tracks from Audioquest Music, Cardas Audio, Rhymoi, Linn Records, Moscodisc, Design W Sound, Naim Audo,Galileo Music, Blue Coast Music and MA Recordings, this CD is very appealing. In terms of sound quality, the songs are fresh and clear and surely of audiophile quality.
This is one CD you will play over and over again.