A New Range of Versatility
by Venoth Nair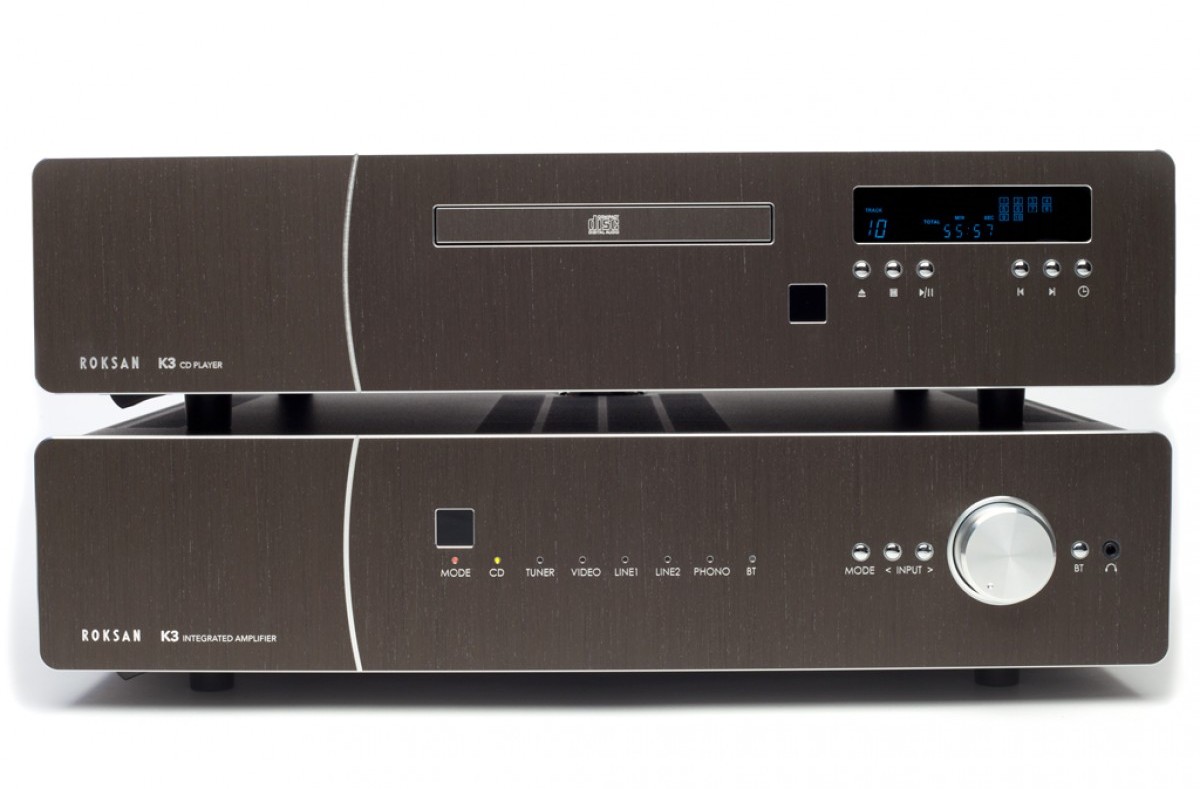 Legendary British hi-fi manufacturer Roksan has recently launched the new K3 series of equipment for its 2016 line-up. Consisting of all the products needed to create the complete hi-fi experience, the new K3 series promises to deliver superior sound quality and performance in a package that is still true to the Roksan name.
Heading the K3 range is the two new CD spinners in the form of the K3 CD and K3 CD Di. The main difference between the two is that the Di version is capable of functioning as a DAC for other external digital sources. This concept is rather new for Roksan that understands that listeners today use multiple digital sources and having the ability to give the sources the pleasure of Roksan's signature sound is a desirable improvement.
The range also welcomes a brand new integrated amplifier aptly named K3 Integrated Amplifier. The amp comes with a great phono stage which is expected from Roksan as the company also builds outstanding turntables. A rather welcome albeit unusual feature found on the integrated unit is Bluetooth audio functionality which is supported through the use of AptX. This adds a new dimension to the Roksan amplification range for the new age of music enthusiast who stream audio from the personal portable devices as well.
To keep the hi-fi users with a thirst for high powered speakers happy, Roksan has developed the K3 power amplifier which pairs up with the K3 integrated amplifier to deliver a hard hitting 140 watts of power at 8 ohms. The power amplifier also allows for looping to be done making the expansion possibilities endless. You could, should you desire, daisy chain three of these power amps together in a tri-amp configuration to drive some pretty mammoth speakers.

Rounding out Roksan's range is the new K3 DAC which is meant to put out that typical Roksan sound from all your existing digital sources including via direct USB for all those media streaming types out there. This unit serves as a great upgrade option to an existing setup that needs to be brought into the 21st century with digital music support.
If you are keen on getting up close and personal with some truly delightful sounding British excellence do make your way over to the KL International AV Show 2016 this 22nd – 24th July at JW Marriott Hotel, Kuala Lumpur for a close encounter that you will enjoy.
For further details contact:
WKH Distribution Sdn Bhd
T: 03-62700035
Kenny Sea at: 019-3395186
by Venoth Nair