Not all UHDTVs are created equal
by Dick Tan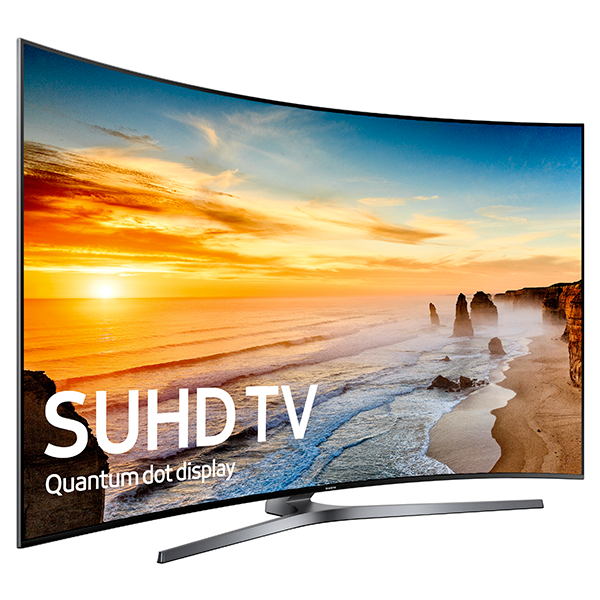 At a national launch earlier this month, Samsung reaffirm its position for the tenth year as the number one TV manufacturer worldwide when it introduced its new range of high performance SUHD TV's that feature its premium Quantum Dot display technology.
According to Jimmy Tan, Head of Consumer Electronics Business, Samsung Electronics Malaysia, "Even in an ever changing, highly diverse business climate,  Samsung has always been about providing the ultimate experience in picture quality for our consumers, and that is how we came to create our new line of SUHD TV's.  It is for our consumer that we focus our efforts to provide stunning brightness and contrast with the most realistic colour and clarity for every viewing environment."
Tan also points out that Samsung has always been a pioneer in the television industry, leading the stage with their consistent innovations from as early as 1998, where they produced the world's first digital TV. As a trailblazer in both the design and technology of televisions, they have manufactured many of the 'world's first' such as being the first to bring the world of FHD 3D imagery to our homes, and reinventing the modern-day viewing experience with the revolutionary curved display. Thus with the new line-up of SUHD TV's, Samsung continues to maintain their position as a leader in the industry by creating the world's first cadmium-free SUHD TV with Quantum dot display.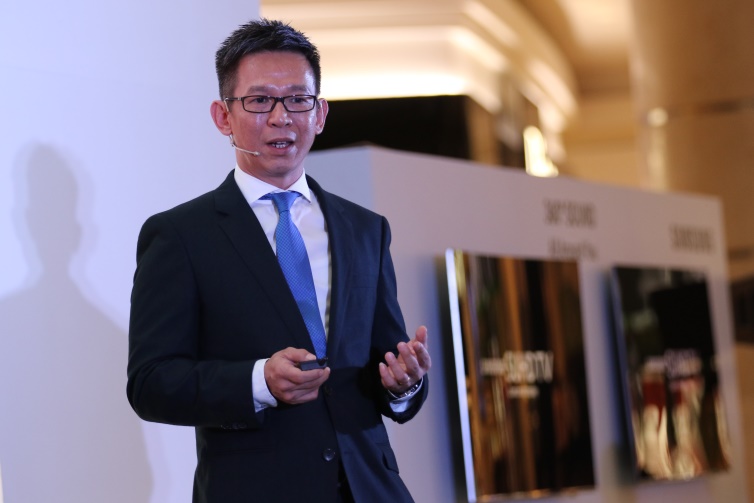 Tan quipped, " Not all UHDTVs are created equal, some are better than others but our SUHDTV Series, we are confident, are the best choice that the discerning consumer can make if he is looking for the best performance in the critical areas of contrast, brightness, a rich, natural colour spectrum, optimum resolution and an up-to-date, near future proof specification."
The 2016 SUHD TV Range
This year, all Samsung SUHD TV's features the ability to provide a premium high dynamic range (HDR) experience, with the industry's maximum 1,000 nit HDR for a higher level of contrast between light and dark images. The Ultra Black panel technology reduces reflection that interferes with the TV viewing experience. With that, Samsung claims viewers can now enjoy watching TV comfortably in any environment without being interrupted by glare.
The current 2016 SUHDTV range has been increased and now comprises four series, three of which the KS7500 KXXM, the KS9000 KXXM and the Flagship KS9800 KXXM feature curved screens.
Screen sizes starts with 55" and 65" for the KS7500 KXXM series, 65" and 78" for the KS9000 KXXM series and a whopping 88" for the top of the range KS9800 KXXM series. Price range from an entry level RM9499 to a bank breaking RM99, 999, the last, yes you would probably have guessed it, the 88" KS9800 model. The most affordable series, the KS7000 KXXM features SUHDTV performance in flat screen design. Curved or flat all Samsung's 2016 SUHDTV series features not only its Quantum Dot display  technology but also HDR 1000 (High Dynamic Range) that is compatible with upcoming true 4K media sources such as UHD Blu-ray Disc and 4K broadcasts.
Unlimited Seamless Entertainment through Access and Single Remote
Samsung is also said to have brought a significant change to its Smart TV service, Smart Hub. The Smart Hub – powered by Tizen OS, allows quick and easy navigation through content by integrating diverse content such as broadcasting programs, internet video services and games, as well as the default menu all on the screen.
The 2016 SUHD TV range also eliminate the need to juggle multiple remote controls. It automatically recognizes the type of set-top box, game console, OTT box or home system that is connected to the TV. This allows users to control all of the external devices with the Smart Control remote – with no setup required.
Samsung SUHD TVs can be auditioned at the coming KL International AV Show 2016 from 22 -24 July at the JW Marriott Hotel, Kuala Lumpur.
For further details contact:
Samsung Electronics Malaysia.
Tel: 21650000
Article by Dick Tan