No Holes Required
by Dick Tan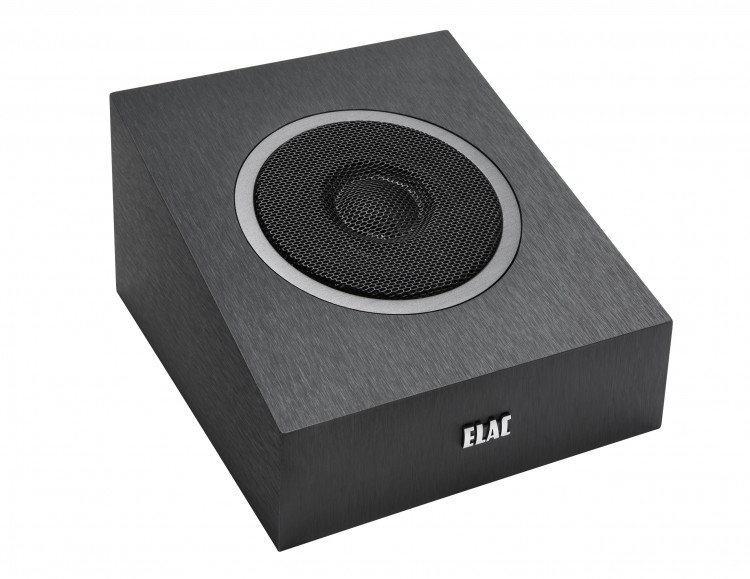 Are you ready to join the Dolby Atmos/DTS-X object based surround sound revolution? Yes, but the idea of workmen roaming all over your home, drilling big holes in your ceiling/wall is, quite honestly, enough to pour huge buckets of cold water over the idea.
What if you can still achieve your Atmos /DTS-X dreams without having to mutilate your ceiling? Well, then you should take a good look at Elac's Debut A4 three dimension Dolby Atmos speaker modules.
A member of Elac's 8-model Debut speaker range conceived by the internationally renowned speaker design guru Andrew Jones, the Debut A4 is a wedge shaped speaker measuring 123 mm high x 200 mm wide x 222 mm deep and weighs a hefty 6.5 kg.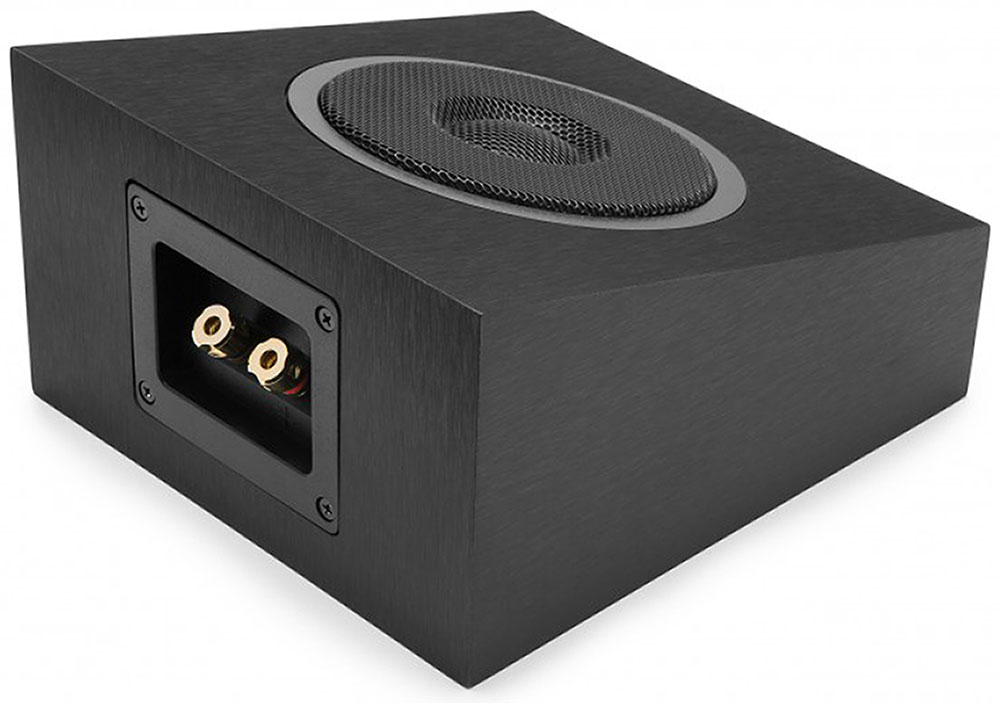 Designed to be placed on the top of most conventional sized floorstanding or large stand mounted speakers, the Debut A4 works best with the higher end of the wedge positioned to fire forward towards the higher end of the ceiling just in front of the listener. The idea is to create the overhead object based sound effects that are encoded onto Blu-ray movies accompanied by either Dolby Atmos or DTS-X soundtracks.
Featuring a 4″ coaxial drive unit with a concentrically mounted 0.5″ tweeter the Debut A4 is rated to be able to produce a frequency response of 180 to 20,000 hertz, and handle up to 80 watts of power input into a nominal 8 ohms impedance.
Sensitivity is however, on the low side with 1-watt producing only 85 db of sound pressure level, suggesting that the Debut A4 is best used in mid to high power home theatre system.
The Debut A4 retails for RM1, 765 per pair.
For further details contact:
Creative AV Sdn Bhd.
Tel: 03 90810068
Alex Lim: 012 3681288
Article by Dick Tan