Same, but Different
by Venoth Nair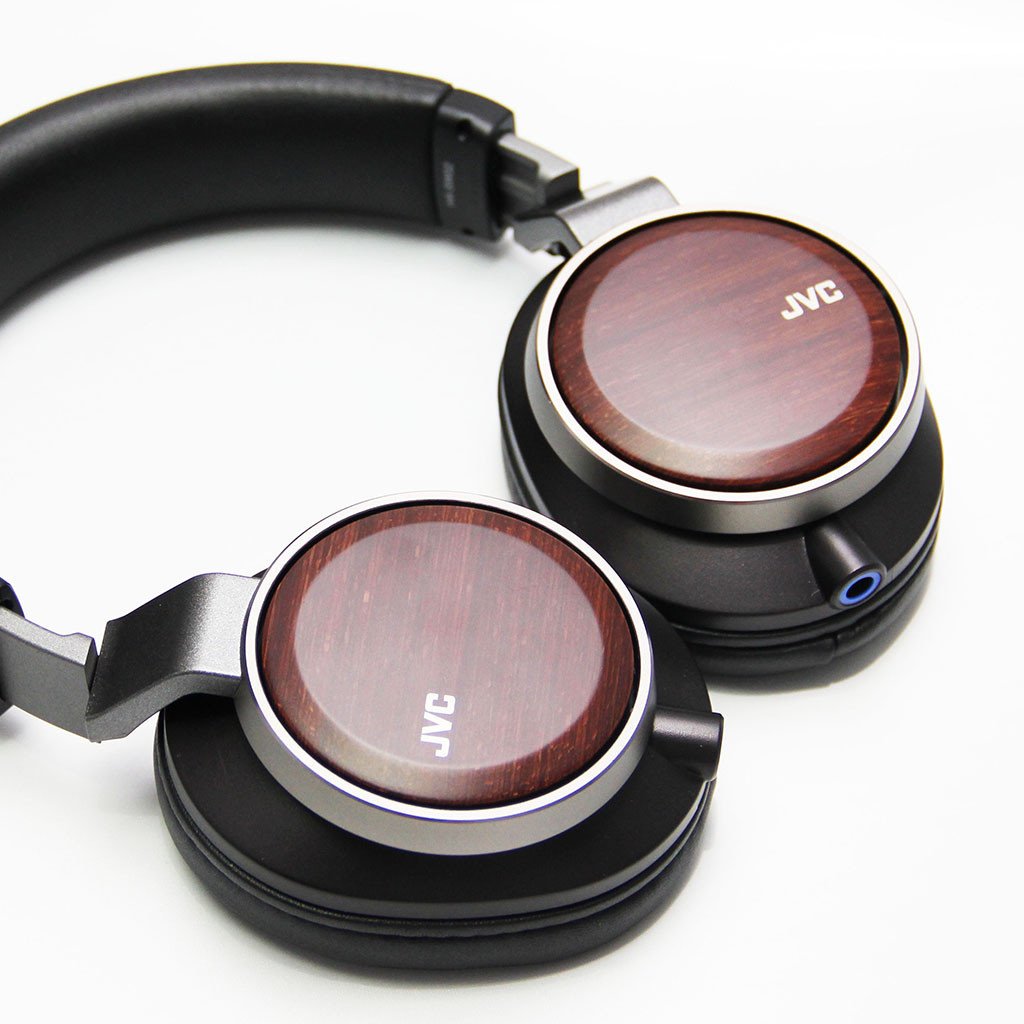 The headphone market has grown astronomically over the past few years with many major manufacturers including high end Hi-fi stalwarts also taking shots at the now highly competitive segment. And with many consumers now into portable media and online streaming due to the current lifestyle which is fast paced and constantly moving, it's seems only natural that headphones become the preferred choice for dispensing some good old' audio enjoyment as opposed to say portable speakers.
The mid-range of the headphone market is probably the most hotly contested section where most brands can show off their premium designs while maintaining a somewhat attainable price for most consumers. In this column, consumers expect high fidelity sound coupled with great build and functionality, setting the stage for a great range of options for all audiophiles on the go. JVC being the highly competent headphone manufacturer that it is, has come into this segment with two new over ear headphones featuring their coveted wood driver technology.
The HA-SW01 and HA-SW02 were both designed to be high performance headphones delivering great hi-resolution audio coupled with fantastic build and stunning looks. On the technical side of things, the two headphones are pretty identical. Both utilize JVC's own 40mm Wood Dome drivers built into a natural wood housing. The headphones have an impedance of 56 ohms which makes them easy to drive though these cans will see improvements when fed a source through a decent headphone amp.
The SW01 and SW02 both have a frequency range between 8Hz all the way up to 45 000 Hz with a sensitivity of 105 dB/1 mW. Both headphones also come with matching detachable cables which are braided and terminated with 3.5 mm plugs which have been plated in 24-Karat Gold. The cables have separate left and right channel connecters which plug into each respective ear piece helping to provide better isolation. These connecting jacks are also designed to be resistant to vibration, eliminating the worry of them coming loose and affecting the performance of the headphones, so no worries if you need to use these cans on the go.
On the build side, we see a design that like its technical specification is rather similar. Both headphones have a simple, classic look that's dressy and elegant. The headband is wrapped in quality leather and so are the ear cups which have just the right amount of give to them as to not be either too thin that their uncomfortable or too thick that they look too bulky. The earpieces sit on solid hinges that hold in in place with the headband. The cups however have a limited range of movement limiting its tilting action just to provide a comfortable fit and can't be folded inwards for more portability. JVC has also provided a carrying pouch to help transport your investment and protect it from unwanted scratches and dust.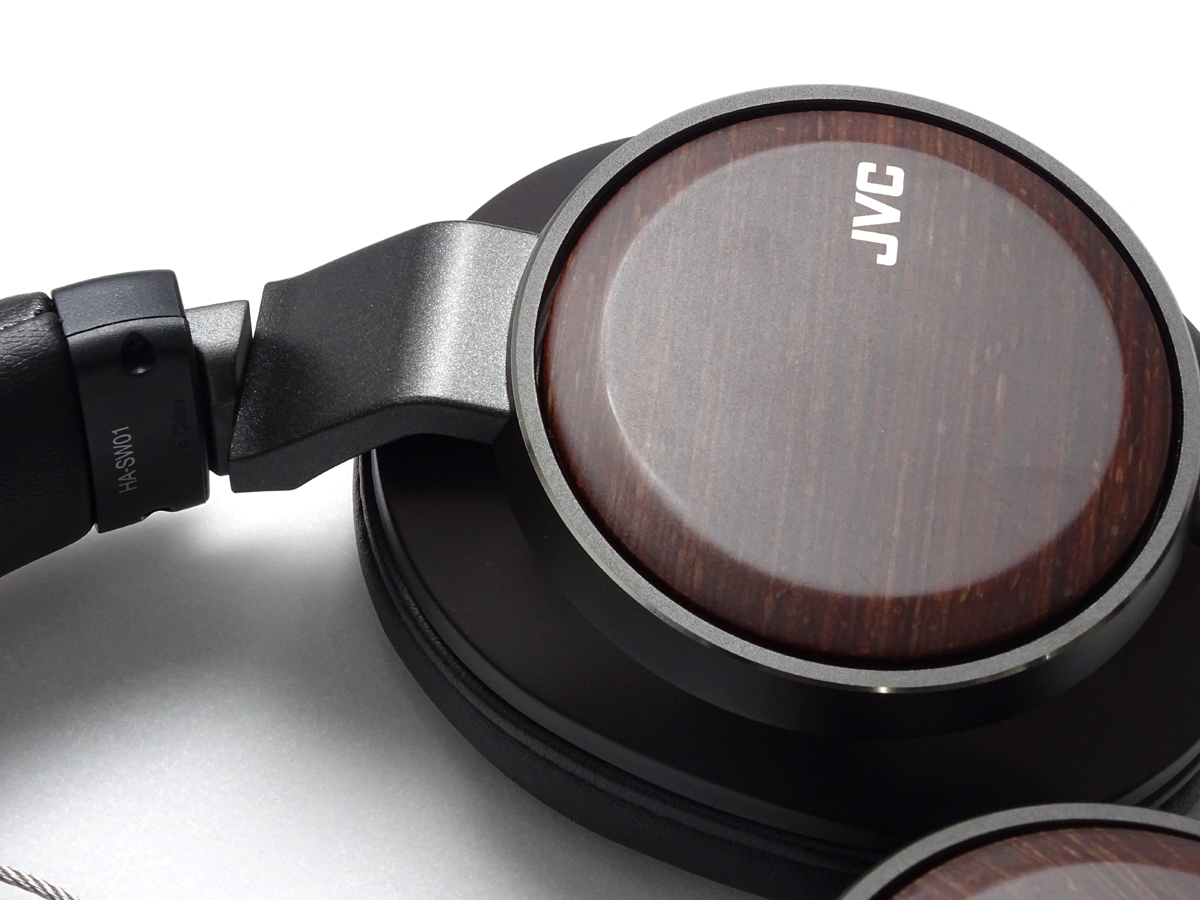 Between the two headphones, lies a price difference of Rm 600 which begs the question, "what exactly is different about these two seemingly identical pairs of headphones?" The answer to that question, my friend, lies in the choice of material used to construct the two headphones. The HA-SW02 uses regular natural wood for its internal segments while the HA-SW01 uses premium Maple Wood for the Baffle Board, Bass Bar and the rear Board. The use of this premium wood not only leaves the SW01 with a much more premium look but also changes the sound character in a very subtle way where those who pay attention can truly appreciate. The soldering used in the manufacturing of the HA-SW01 is also different, employing the use of audio-grade soldering which helps to maintain the sound quality.
The differences between the two units may not seem like much but there is a profound gain in audio performance that cannot be denied when it comes to the premium price for the HA-SW01. With that being said, it's good to note that the HA-SW02 is by no means a pushover when it comes to performance as the headphone is capable of delivering fantastic audio performance which will leave you toe tapping as you move about on your daily grind. The JVC HA-SW01 retails for RM 2599 while the HA-SW02 sells for RM 1999.  Both are solid performances within their own rights but only you can decide if one is worth the extra RM600 over the other.
For further details, contact:
Klingen & Erlesen Sdn Bhd
Steven Woo: 012 3555937
Article by Venoth Nair