English Classic Revival
by Dick Tan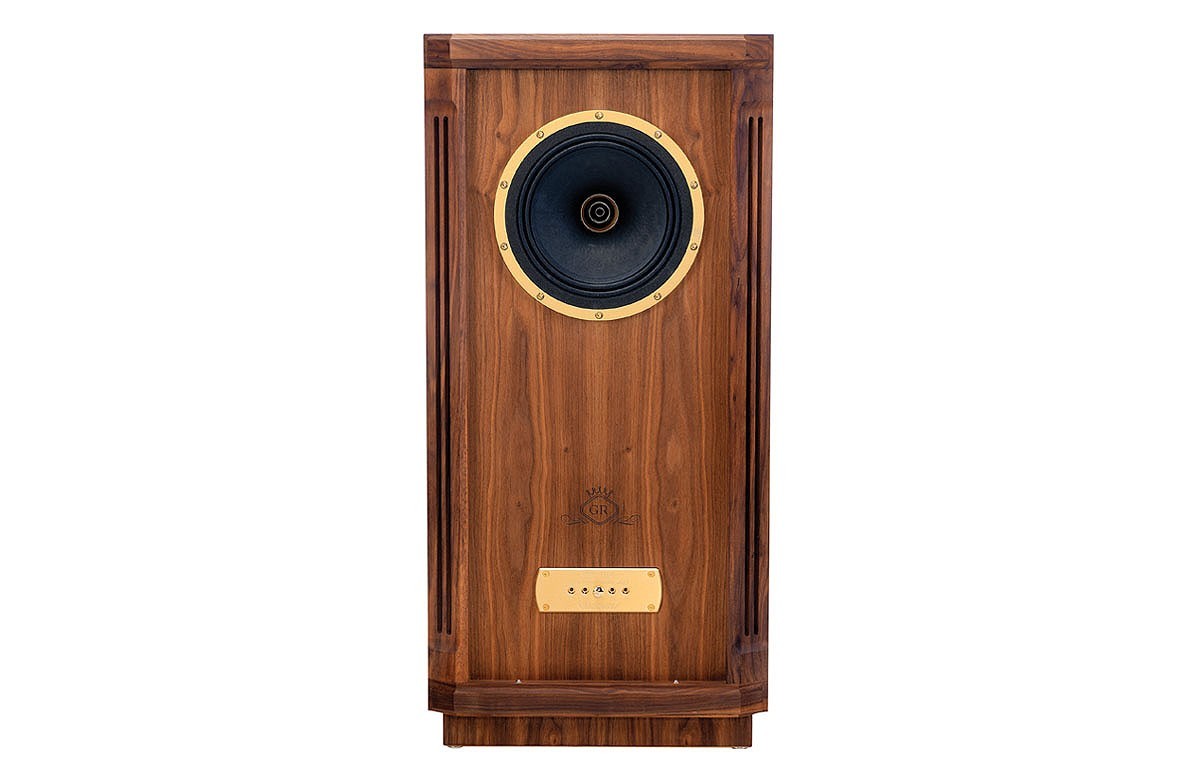 Tannoy, one of the U.K.'s most prestigious manufacturer of speaker systems today makes a vast variety of speakers that serve both the highly demanding professional as well as the difficult to please consumer hi-fi market.
With a history that can be traced back to 1926 when Guy R Fountain founded the company to produce early public address (PA) systems, Tannoy has the most enviable reputation of being perhaps the only hi-fi company whose name is synonymous with the public address means of loudspeaker communication.
In the UK the term 'Over the Tannoy' means an announcement made over the Public Address system (PA).
It is against such an illustrious background that Tannoy recently reintroduced its top of the line Prestige Series speaker system.
One of the models in this Series is the Tannoy Turnberry GR, the GR standing for Gold Reference.
Made to the highest of standards, the Turnberry GR is a fairly large floorstanding speaker measuring 95 x 46 x 37 mm and weighs a hefty 30 kg.  The enclosure itself is made from solid plywood and finished in a handcrafted European walnut veneer.
Featuring a 10″ Dual Concentric drive unit whereby a 2″ mid/tweeter unit is mounted in the centre, the Turnberry GR, as a result of the specially engineered dual concentric driver is said to be the ultimate point source drive unit whereby exceptional sonic imaging is one of its main performance feature.
To further improve imaging the Dual Concentric drive unit feature a DC Tulip high frequency waveguide lens whereby critical upper mid and high frequency sonic detail are directed to the important listening position.
Rated to be able to handle up to 180watts of power input, the Turnberry GR is also highly sensitive requiring only 1 watt to produce a very high sound pressure level of 93db.
Key features of the Turnberry GR includes a frontal baffle mounted brass plate that houses a five-point equalization unit that allows a ± 3db control over frequencies from 1.3khz – 25khz.  Also, high quality silver plated OPC cables are used in the crossover network and to connect the drive unit.
The Tannoy Turnberry GR retails for RM35,000 per pair.
An optional RFC stand from Reference Fidelity Components (www.referencefidelitycomponents.co.uk) can be purchased to give the Turnberry GR a 7″ raise to bring the high frequency unit to ear level for improved clarity in both the high frequencies and bass response. The stand is hand crafted in solid Walnut and costs £900 per pair.
For further details, contact:
Unicorn Sound & Vision (M) Sdn Bhd. 
Tel: 03 79540119
Rick Leang: 017 2349074
Article by Dick Tan