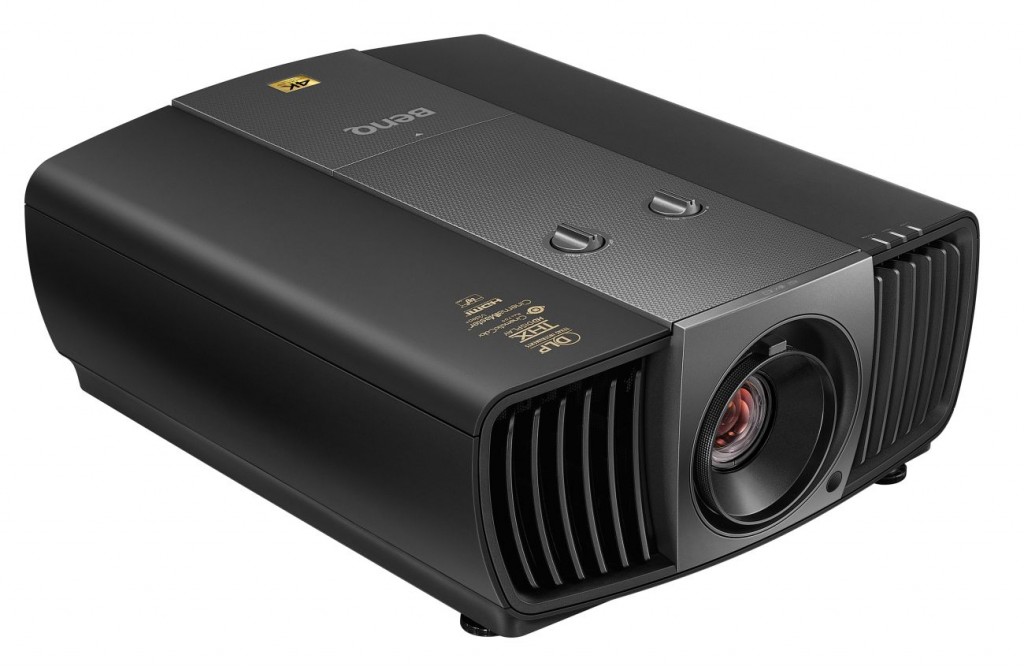 By Lam Seng Fatt
Last Thursday, CMY Audio & Visual held a launch event for AV enthusiasts featuring the BenQ W11000 4K UHD Projector and the Oppo UDP-203 4K UHD Blu-ray Player working together in CMY's Fidek Cinema System.
First of all, I have to clear the air about the projector – it is not a  true 4K projector.
BenQ Product Marketing Manager , APAC Region, Sasha Huang said the W11000 4K UHD Projector has a native resolution of 2716 x 1528 and the company's proprietary XPR technology upscales that to 3840 x 2160 pixels, and features 8.3 million pixel counts.
"8.3 million pixels satisfy the definition of 4K. At 2716 X 1528, it has the highest native resolution in the market (other than the Sony)," she said.
Inside CMY's purpose-built AV room, we were shown several demo tracks from a 4K Blu-ray disk. While the BenQ upscales to 3840 X 2160 from 2716 X 1528, the Oppo player can handle native 4K files and features frame rate up to 60 and also offers High Dynamic Range and Wide Colour Gamut.
Its website states:
High Dynamic Range
The UDP-203 supports High Dynamic Range (HDR) and Wide Color Gamut. The enhanced resolution, refined contrast, greater brightness, and expanded color produce stunning video with unparalleled clarity and detail. In addition to supporting the HDR10 format on discs and video files, it is also capable of providing an accurate conversion of HDR to SDR for older displays, as well as conversion between various color spaces such as BT.2020, BT.709, and BT.601.
Dolby Vision Upgradeable
Leveraging hardware designed to support Dolby Vision, customers can expect a firmware update in early 2017 that brings Dolby Vision support to the player. Dolby Vision transforms the TV viewing experience by delivering striking highlights, brilliant colors, and deep darks never before seen on standard television screens, and OPPO is committed to bringing this exciting technology to the UDP-203.
So it looks like the Oppo UDP-203 4K UHD Bluray Player has all the latest features in AV and should stay relevant for some time until a new upgrade is introduced.
As for the Fidek Cinema System, it comes as a complete system comprising surround sound processor, power amps, speakers and sub-woofer. It is a behind-the-screen system just like in cineplexes and the two front speakers, centre speaker and sub-woofer are placed a few inches from the rear of the screen.
However, the sound processor cannot handle Dolby Atmos and DTS:X at the moment.
After viewing a few demo scenes, I could tell that the clarity and details were superb and night scenes had a better range of shades of darkness. Details could be seen in the night scenes; these would normally be rendered in a washed out and hazy manner.
Its brightness of 2,200 lumens, however, could not match the Sony VPL 5000ES which boasts 5,000 lumens. But at the retail price of RM23,800, the BenQ is about one-tenth of the price of Sony's flagship projector.
Here are some photos of the launch event.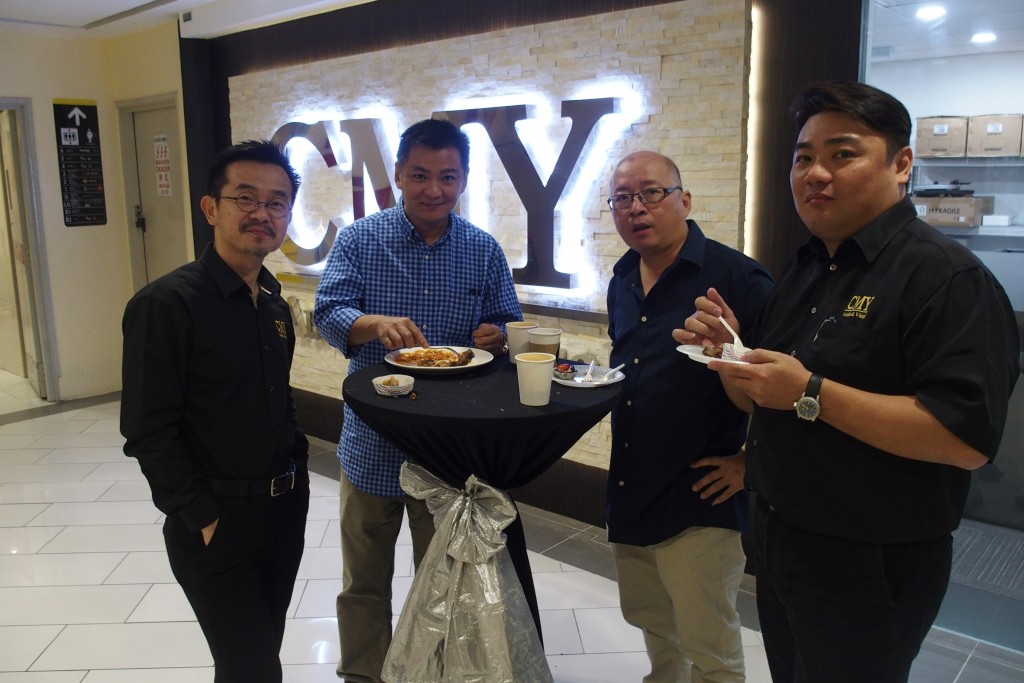 .