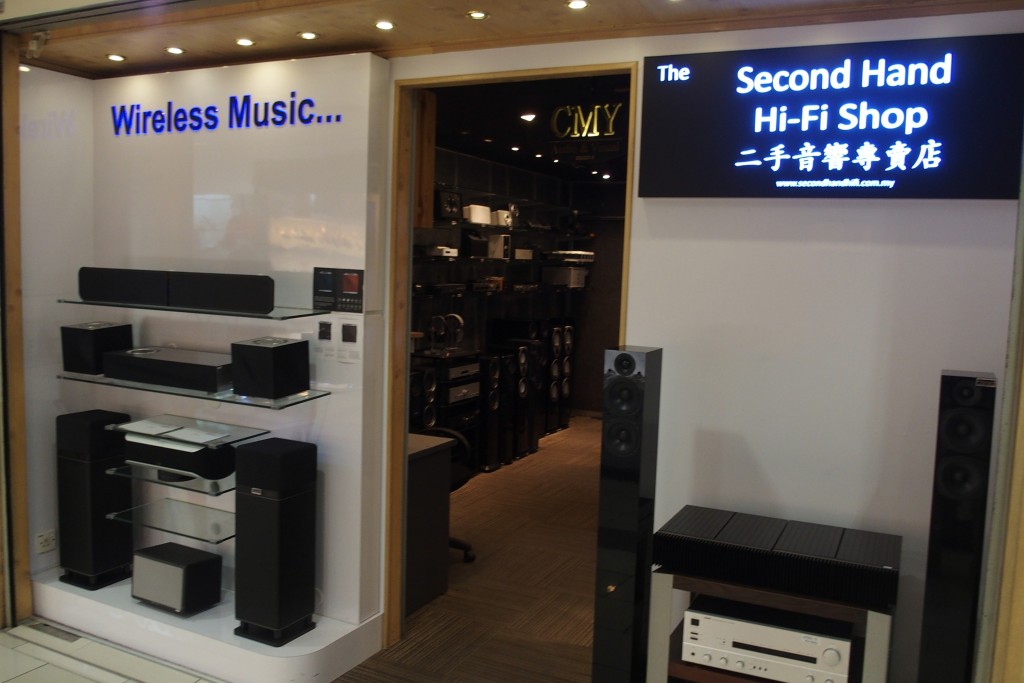 By Lam Seng Fatt
CMY Audio & Visual offers festive cheer for audiophiles in the form of an outlet dedicated to selling used hi-fi and AV components.
There is even  a demo hi-fi system set up. When I visited the outlet yesterday, the system comprised Plinius pre and power amplifiers and a pair of ProAc D38 speakers.
CMY boss John Yew said he gets used items from his customers who had traded in their components for higher-end equipment. He would then place the traded-in components in his second-hand shop.
"Those who did not buy components from CMY can still place their items with us for sale on consignment basis. We will take a 30% commission, but the seller need not worry about the buyer complaining that the component is faulty.
"This is because CMY will provide a warranty to the buyer of the second-hand product for a limited period. If the buyer wants to play safe and opt for an extended warranty, we will also provide it but the buyer will have to pay a small sum of money for it."
When CMY moved to its new huge showroom at F011-F015 on the 1st floor of Sungei Wang Plaza, John Yew had this great idea to turn the old CMY outlet on the lower ground floor into a shop for second-hand components.
The second-hand shop has lots of used components for sale including cables, speakers, CD players and amplifiers.
So if you are in need of cash to finance your upgrades, you know where to go to sell your used components.
Here are some photos of the second-hand outlet.