JVC's 4K Triumph
by Dick Tan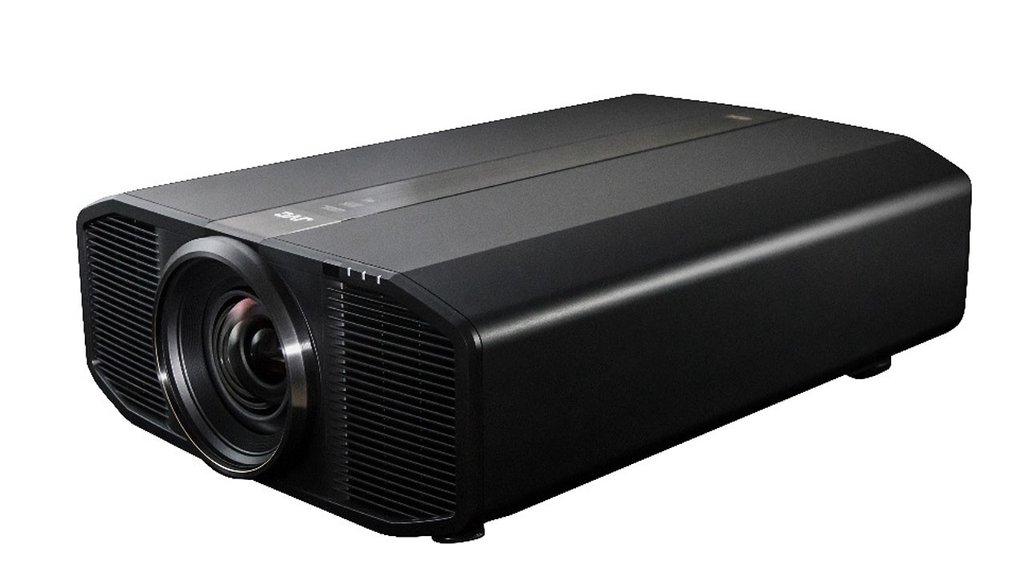 JVC, long known among videophiles for its superlative range of E-Shift 4K home theatre projectors, recently launched its first native 4K resolution projector, the DLA-Z1 at the Audio Visual Designs home theatre showroom in Kuala Lumpur.
According to JVC, the DLA-Z1 which employs the world's smallest (0.69″ diagonal) native 4K device to achieve a 4096 x 2160 resolution also features for the first time, a proprietary 'Blu-Escent' laser Phosphor light engine, instead of the traditional lamp used in previous JVC projectors.
Steven Woo of Klingen & Erlesen Sdn Bhd, distributor of JVC projectors in Malaysia says, "The use of our specially developed Laser Phosphor Light engine enables the DLA-Z1 to harness onto a powerful, self switching light source, that unlike traditional lamps, will remain linear throughout its entire lifespan of 20,000 hours, delivering a consistent level of visual performance not possible with traditional lamps."  Light output is claimed at 3,000 lumens, almost twice as powerful as JVC's current range of lamp based models.
Set to retail at RM129,000 the DLA-Z1 is said to be the first THX certified true 4K projector that features HDR (High Dynamic Range) compatibility with fully adjustable Hybrid Log-Gamma and the industry standard SMPTE 2086 4K colour scale.
JVC projectors, long appreciated by big screen videophiles for their ability to produce true blacks for outstanding contrast ratio performance is taken to a new extreme with the DLA-Z1, claiming a contrast ratio performance that is literally immeasurable, from 1:Infinity.
James Tan of AV Designs, who had clocked up a number of years working on 4K display systems, in particular projection based ones said, "While the DLA-Z1 is primarily about the fact that it's JVC's first native 4K resolution home theatre projector, it is also as much about its unique ability to optimise on the true potentials of 4K media such as UHD Blu-ray".
Tan pointed out that UHD Blu-ray offers not only 4K resolution but a host of other visual enhancing features such a HDR (High Dynamic Range), a much wider colour gamut then Full HD, and a special gamma scale to display HDR at its best.
Says Tan, "Due in part to a lack of industry regulation concerning 4K application at the moment, there exist, unfortunately, some confusion as to just how good a properly authored 4K media can look."
"With the DLA-Z1, that problem has largely been overcome, although to achieve the right results highly specialised installation expertise is strongly advised."
Asked if specialised installation in a world of 'plug n play' would be seen as a handicap impeding the acceptance of the DLA-Z1, Tan replied that a high-end piece of Home Theatre projector will in any case require specialised installation.  At that level of refined performance, the owners will expect nothing less.
The DLA-Z1 will simply need a little more tender loving care than most!
As befits its flagship status the DLA-Z1 also feature full coverage of true 4K DCI-P3 colour system and up to 80% of the BT-2020 standard used for HDR systems.
It is also 3D and 2.35.1 CinemaScope projection compatible.
For further details contact: 
Steven Woo of Klingen & Erlesen Sdn Bhd
012 3355937
Tony Low of AV Designs
012 2330771
Article by Dick Tan