Diamonds are Forever
by Dick Tan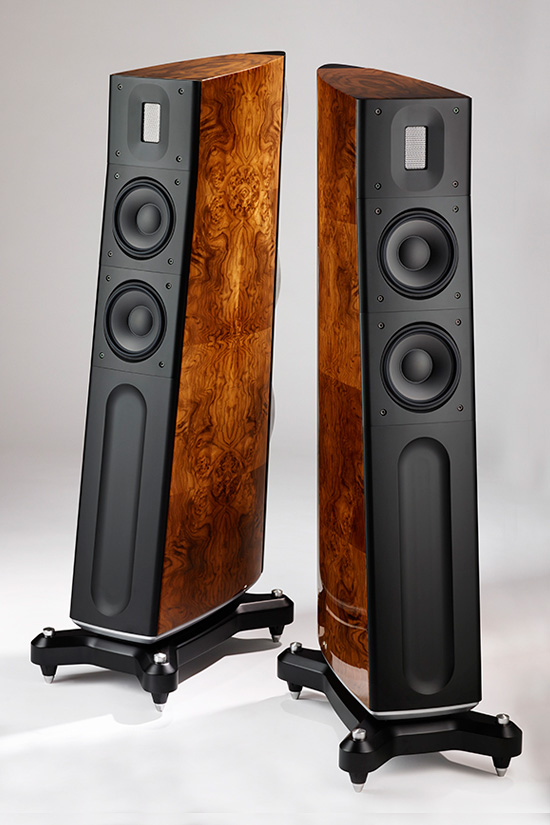 Part of the large Dantax loudspeaker group of Denmark, Raidho Acoustics designs and produces high-end, high performance loudspeakers that features extreme but proven technologies.
According to Raidho Acoustics this daring use of extreme loudspeaker technologies such as diamond coated drive unit cones has enabled them to come up with some of the, if not, the finest loudspeaker money can buy.
A member of the new, improved D Series the D2.1, floor standing design features two reflex loaded 115mm Raidho Diamond mid-base driver and sealed Raidho Ribbon Tweeter.
Measuring 200 x 1055 x 520 mm and weighing in at a substantial 43.5kg the D2.1 features a much-improved sensitivity of 90db. This makes it ideal for use with valve amplification systems that usually feature high quality but low power output.
Partly accounting for the weight is the extensively braced lute shaped enclosure which is made of thick medium density fibreboard.
In addition, in a step to further reduce structural resonance even further the front baffle of D2.1 is hewn out of a solid slab of aluminium.
The Raidho D2.1 retails for RM180,000 per pair and is available in a variety of finish ranging from Piano Black and Walnut Burr veneer to all possible paint colours.
For further details contact
MY HIFI SHOP SDN BHD
03-79321883
Article by Dick Tan