A Bigger, Brighter Viewing Experience
by Venoth Nair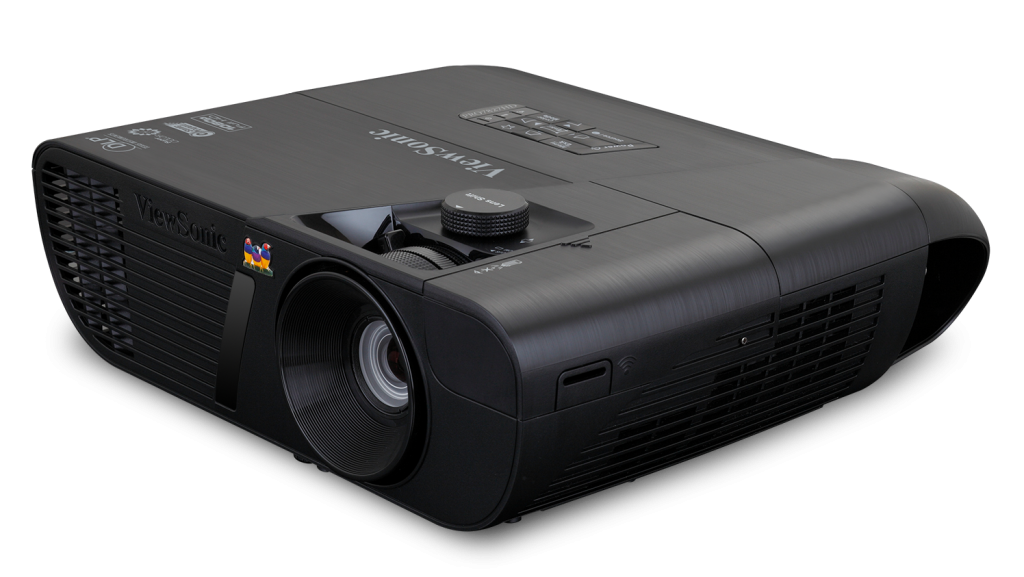 The projector market has grown exponentially in recent times and this has led to a plethora of choices for what could be used to deliver that awesome big screen image which every home cinema enthusiast desires. Viewsonic, a household name when it comes to LCD monitors has also taken a poke at the expanding segment and unleashed an entire range of projectors with different specifications and design to suit the various situations in which these units would be utilised.
Today we will be looking at two models from the current line-up which is the PJD 7831HDL and the PRO 7827HD. Each unit represents a different target audience, with each having its respective strengths. First up the PJD 7831 HDL.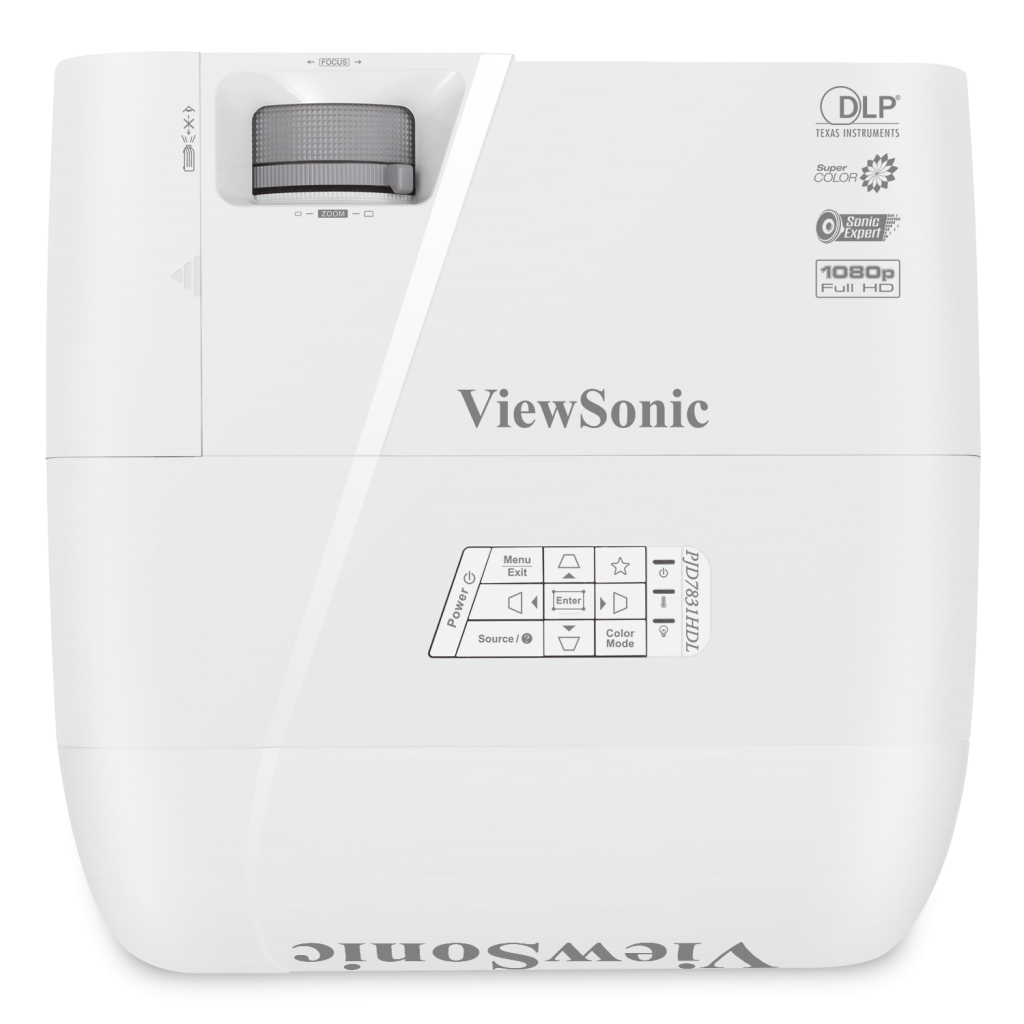 The PJD 7831HDL, is an entry level budget friendly projector which hopes to be the first bridge for all those looking to take the dive into projection displays. It is a DLP Projector that boasts a superlative 3200 lumens brightness which is great if you're going to use it in a bright environment. This 16:9 ratio projector is capable of full HD image output with a contrast of 22000:1.
Capable of throwing an image over a relatively short distance (1.29 meters to be exact) the PJD 7831HDL is designed to pump out an image from a modest 30 inches all the way up to a blockbuster 300 inches.  Its rather lightweight 2.4 Kg body also boasts a built in 10W speaker which makes it a highly flexible projector that can be used "on the go" in varied environments for those who like to take the big picture out with them on the move.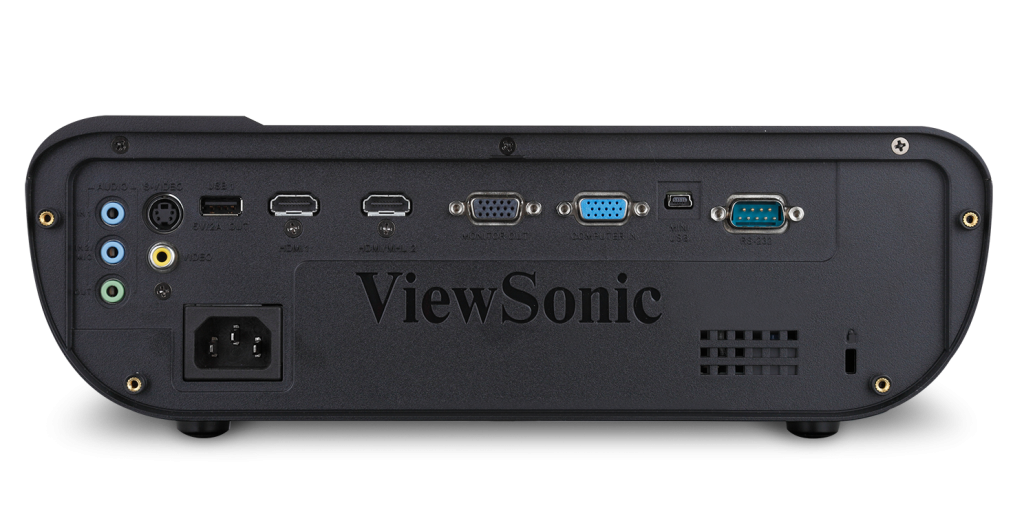 Next up we have the PRO 7827HD which as the first three letters may suggest, is targeted to the more serious screen junkie. The PRO 7827HD has a lower brightness 2200 lumens and utilises the REC 709 colour space for a highly accurate HD experience. The reason for the lower brightness is because a projector like this will be more likely used in a controlled dark environment for a true cinematic feel.
Additionally, the PRO 7827HD is equipped with ISF calibration tools for accurate image output in different lighting conditions which, should you desire, can be optimised further by professional calibrators to faithfully reproduce the movie the way the makers intended. These features along with additional HDMI inputs make this projector a more suitable choice for those looking for a true all out home theatre projector.
The two Viewsonic projectors also share quite a number of features in common, such as a full function remote control which is small yet comfortable to use. The projectors also come equipped with Viewsonic's own PortAll technology which gives you the option to upgrade your projector to allow for discreet wireless streaming through an integrated, secure HDMI/MHL port which is hidden by a cover panel on the side of the units. This upgrade however requires the purchase of a dongle to allow for this feature. Alternatively, should you wish to connect a HDMI device directly to the port, a powered micro USB is also provided to help power up those devices while their connected and in use.
To keep things neat on the rear, both units come with a cleverly, albeit stylishly designed cover/ cable management hood to help conceal and control all those cables that get hooked up on the rear connection panels keeping the unit looking smart when it's in use. Even lamp maintenance is kept simple thanks to a lamp door making replacement a breeze.
In a nutshell both Viewsonics share a visual performance characteristic of DLP based home theatre projectors. They are both very bright projectors with the PJD7831HDL particularly so. Presumably, that is to allow it to be used in environments that are flushed with a higher than normal level of ambient light.
The more 'refined' PJD7827HD is less bright but there is still enough light output to please videophiles who demand a bright picture. On the other hand, the black level from the PJD7827HD is markedly superior than that of the PJD7831HD. It is closer to a truer form of black where else the 'black' from the PJD7831 HD is more of a dark grey.
Having said that both units offer a very high level of visual detail which is impressive, particularly to those viewing a huge projector based picture for the first time.
The PJD 7831HDL and PRO 7827HD projectors from Viewsonic are great value projectors with a good spread of features and simple, straightforward design for those looking to dabble in the world of big screen movie entertainment. Its user-friendly system and affordable price make these units a worthy audition for those looking a go big for the first time. The PJD 7831HDL and PRO 7827HD retails for Rm 3,999 and Rm 4,999 respectively.
For more details contact:
Sampro Distribution Sdn Bhd.
Tel: 03 57402111
Article by Venoth Nair