This Wood is Really Good
by Venoth Nair
If you've read some of my previous articles on any of the JVC wood series headphones, then you would've noticed that like many audiophiles out there, I'm truly smitten by their organic, dynamic and transparent performance. The build, appearance and sound quality delivered by these wooden wonders are simply fantastic. Considering a proud legacy left by its predecessors the new JVC HA-FW01 has some pretty darn big shoes to fill. So how does the new kid fare against the stiff competition left by its own kin? Well, let's find out beginning as always with its build first.
The new JVC HA-FW01 is built to a painstakingly high standard. Every little detail of this earphone from the audio jack right to the ear tips has been designed to perform its function as best as possible while maintaining a great look and feel.  Starting with the connector jack which is a straight type design using thick, dense plastic with a firm rubber grip where the cable begins, the connector head has just the right amount of 'real estate' for easy handling.  This makes it easy to fit comfortably through any kinds of case or cover if these units are plugged into a mobile smart phone. The cable that links the headphone to your source is a beautifully made, braided cloth design utilizing an Oxygen Free Copper core that is detachable not just for convenient storage but also to allow for upgrading the HA-FW01. JVC also manufactures a balanced cable which lets you convert these into a truly balanced design for a much improved resolution and spatial expression.
Moving on to the earpieces themselves, we see the familiar signature wood body which JVC's wood series is famous for. The wood still shows its grain which makes these little earbuds an absolute stunner. These earphones look and feel seriously luxurious. The back panel is also made of wood unlike the previous models that had a metal rear which further accentuates this earphones classy appeal. The metal rings between the wooden back plate and the main body are finished in a beautiful rose gold color that doesn't draw attention away from the wood body and seems symbiotic together. Every component used in the manufacturing of these earphones was put there not simply for aesthetic reasons but also serve in a way or form to improve the overall sound quality. These improvements were implemented based on what was learnt from the previous designs and enhanced upon in the new iteration.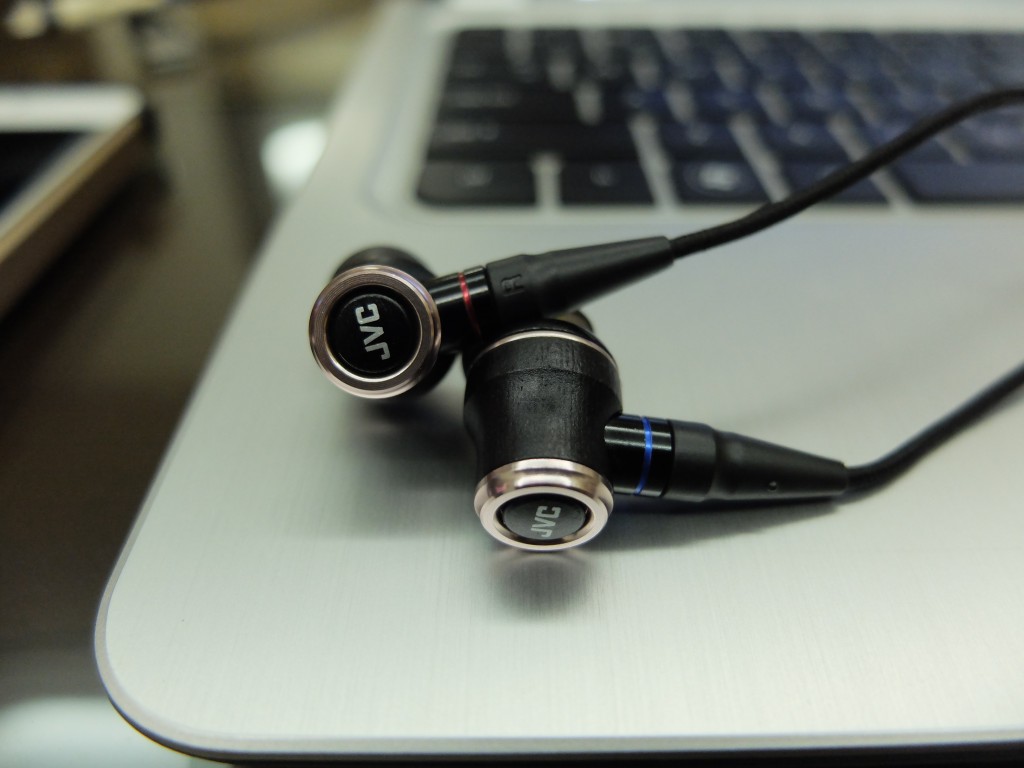 On the inside, JVC utilizes it's now signature wood driver which has been improved further by making the diaphragm even thinner than before to a mere 50 micrometers which enhances the driver's ability to handle delicate nuances and produce a much more accurate sound. The 11 mm driver has a beautifully organic sound with deep rich bass that has fantastic texture to it. At an impedance of 16 ohms, the HA-FW01 is easy to drive and can be driven quite comfortably by most portable devices. That being said, the pedigree of this JVC means that if given the opportunity to be partnered with more serious kit the HA-FW01 is capable of a more profound improvement in sound quality.
The JVC HA-FW01 comes with a complete host of accessories that allow for a perfect fit for any kind of ear shapes while keeping your investment safe and organized. Included are 5 pairs of spiral dot earpieces which come in small, medium-small, medium, medium-large and large sizes for perfect fit. These spiral dot earpieces are also a JVC in house design that was developed to help curb resonance and turbulence within the earpiece to keep the sound crystal clear and free from distortion.
Also thrown in for good measure are 2 pairs of low rebound type earpieces which provide a tight seal. These offer a different kind of isolation with varied result in sound quality and requires trial and error to see which pair is truly the right one for you. There is also a stylish carrying case, Clip and cable keeper to keep the headphones neat when stored and in place during operation.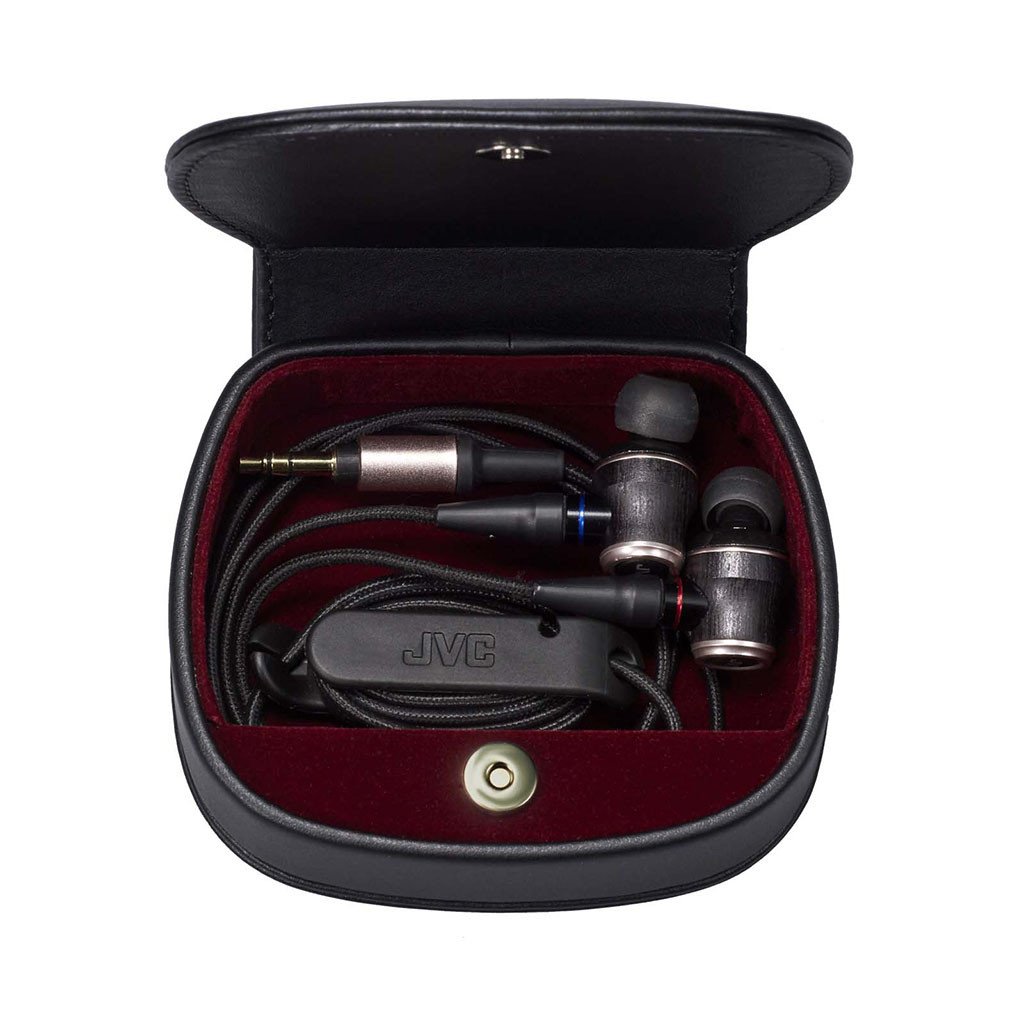 Overall the JVC HA-FW01 is truly a great sounding, well built and beautifully crafted piece of audio engineering. Given its ease when it comes to pairing with source equipment and its ability to be upgraded for better sound, the HA-FW01 is something that can keep your ears satisfied for quite a while. At a retail price of RM 2100, the JVC HA-FW01 may seem a little expensive, but considering its meticulous "Made in Japan" engineering coupled with superior audio performance you in fact end up with what I feel is a pretty great deal in my books.
The HA-FW01 and other JVC products may be auditioned at the coming KL International AV Show 2017, July 28-30, Sunway Putra Hotel, Kuala Lumpur.
For further details, contact:
Klingen and Erlesen Sdn Bhd.
Tel: 012 355937
Article by Venoth Nair