Affordable 4K
by Dick Tan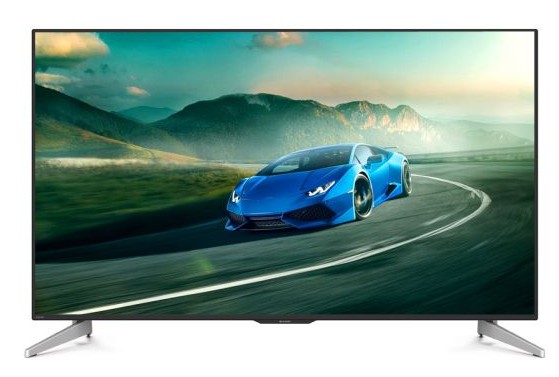 Looking to replace your old TV with something new, reasonably up to date and large enough to qualify as a proper home theatre screen? Yes, most importantly it must be affordable enough, what with the rapidly shrinking ringgit rapidly shrinking the options available.
Well you couldn't have come at a more opportune time for if there is one candidate available it must surely be Sharp's LC-60 UA440X, a 60" LED backlit UHDTV with a native 3840 x 2160 pixel true 4k resolution.
If you are ever in any doubts, the LC-60 UA440X is testimony to the fact the demand for larger screen is rapidly increasing.
A decade ago the average standard choice for a digital flat screen TV in an average standard Malaysian terrace home was 42". Today that 42" HDTV/UHDTV is largely consigned to the bedroom with sizes of 50" – 60" replacing it in the living room.
As such, size wise the Sharp LC-60 UA440X would be considered the current ideal size for most Malaysia homes.
Consider this too. It is easier to obtain ideal viewing distance with today's big screen TV compared to those of say 5 years ago. How is that so? In one short word……. increased resolution.  It has been established that between two identically sized digital TVs, one offering say, Full HD 1920X1080p resolution and the other 4k 3840 x 2160 resolution, the latter, at the same viewing distance will look sharper with subtler visual detail. At the same time, it is also possible to sit closer to the 4K UHDTV for optimum performance than it is possible with a 1080p HDTV.  This gives the UHDTV a far greater flexibility in room placement.
Which brings us back to the Sharp LC-60 UA 440X.
In addition to its 4k pedigree it offers smart compatibility and Sharp's proprietary 4k Master Engine Pro video processing technology for upscaling non 4k resolution program materials such as that from Blu-ray, Astro Beyond and DVD to display at its native 3840 x 2160 resolution.
Connectivity wise there are two HDMI and one USB connectors available on the LC-60UA440X, more than ample. Price? A greatly affordable RM5,600 listed and may well be cheaper discounted.
And here's a bible bit of bonus. For many of us who appreciate the quality of Japanese made products but have long resigned to accepting those made elsewhere, the LC-60 UA440X, you will be delighted to know is made in, yes……Japan.
The LC-60 UA440X and other Sharp products will be on demo at the coming KL International AV Show 2017, July 28-30 at the Sunway Putra Hotel, Kuala Lumpur.
For further information, contact:
Sharp-Roxy Sales & Service Company (M) Sdn. Bhd.
Tel: 03 – 5192 5178
Article by Dick Tan