By Lam Seng Fatt
In a room filled with Naim components and Focal speakers, the Focal Utopia III Evo was launched at the Munich High End.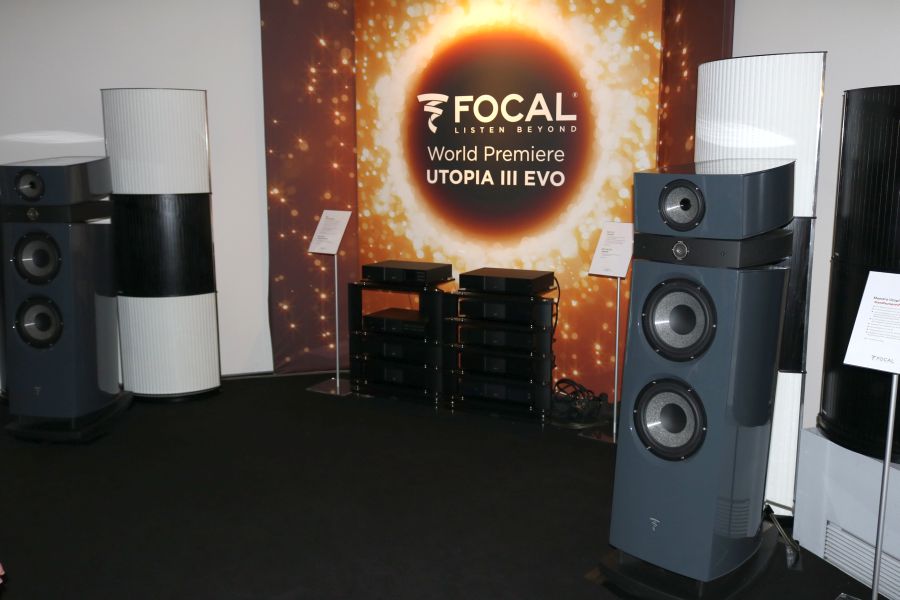 Demos were held with the Focal Utopia III Evo driven by Naim ampliifiers. Exhibition halls are hardly the best place to listen for sound quality but what I could hear revealed a very detailed sound that was not tiring to listen to.
Outside the demo room, there were lots of Focal speakers in various colours on static display including an orange leather-clad Focal Grande Utopia EM.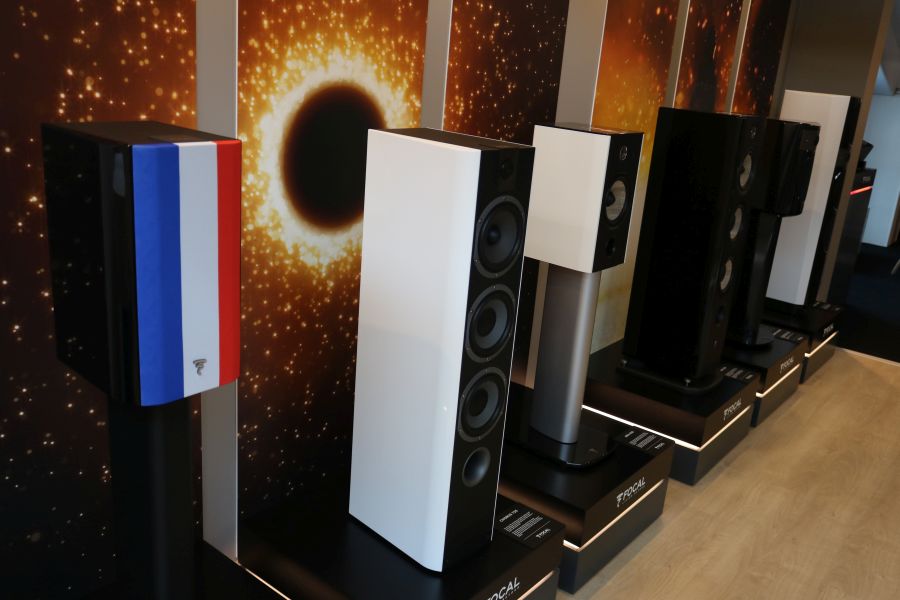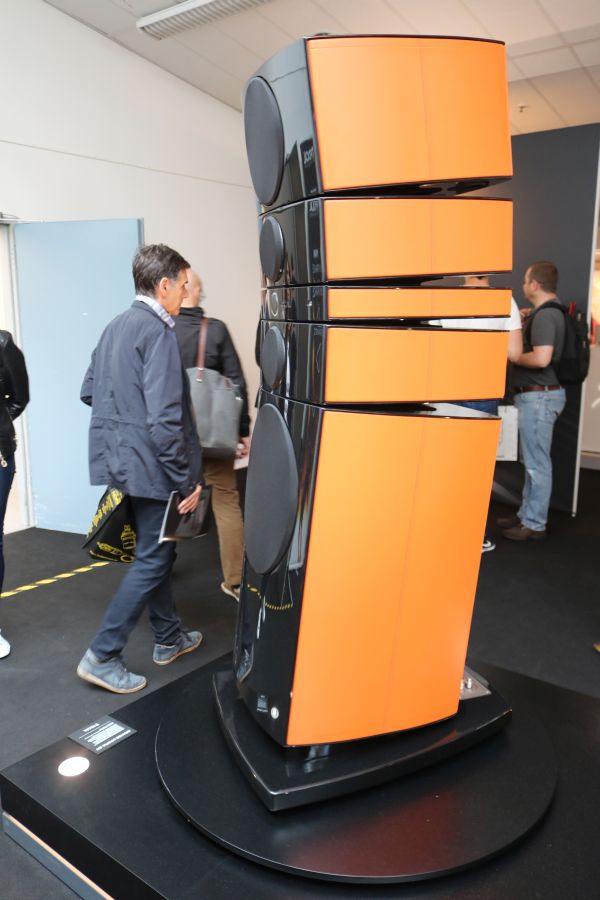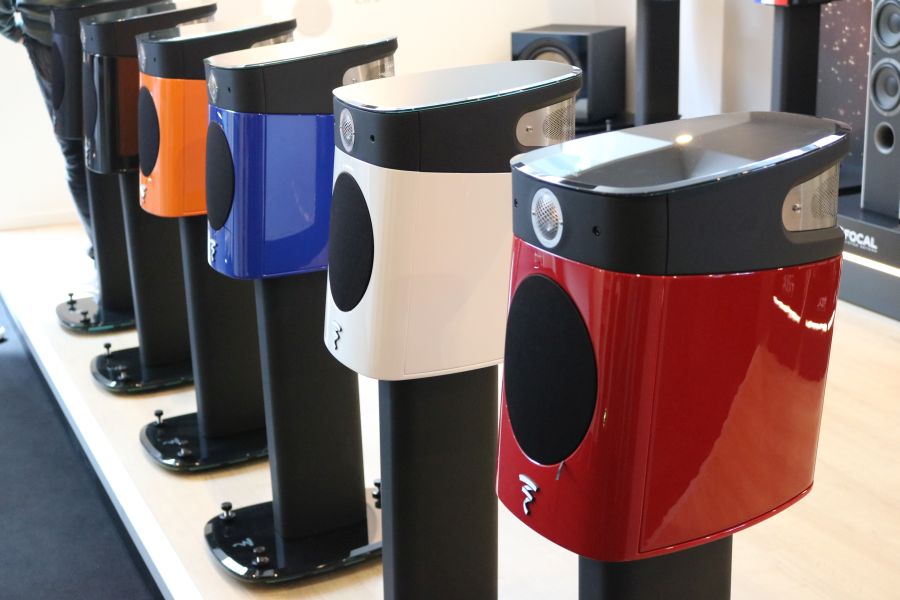 Sharing the same display space were Naim components such as the Naim Statement pre and monoblock powers amps, Mu-so and others.