By Lam Seng Fatt
The affable Louis Desjardins was at the Munich High End to launch the Kronos tube phono stage in the Gobel High End room.
Louis, the designer and owner of Kronos, said it was developed in collaboration with the owner of True Life Audio Velissaries Georgiadis and comes with adjustable EQ.
"Some LPs can sound a bit too bright, maybe because of the pressing, and with my phono stage, you can tone down the balance just a little," he said.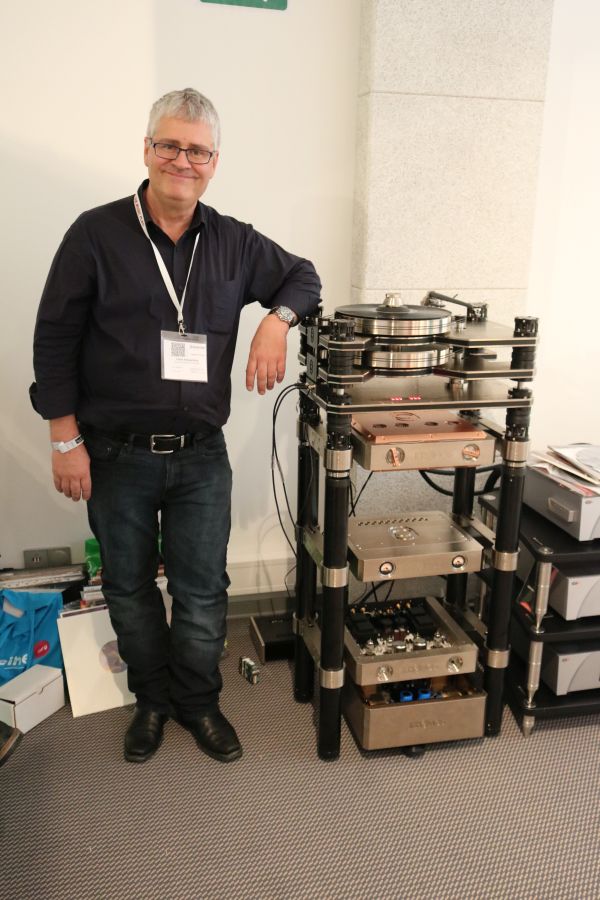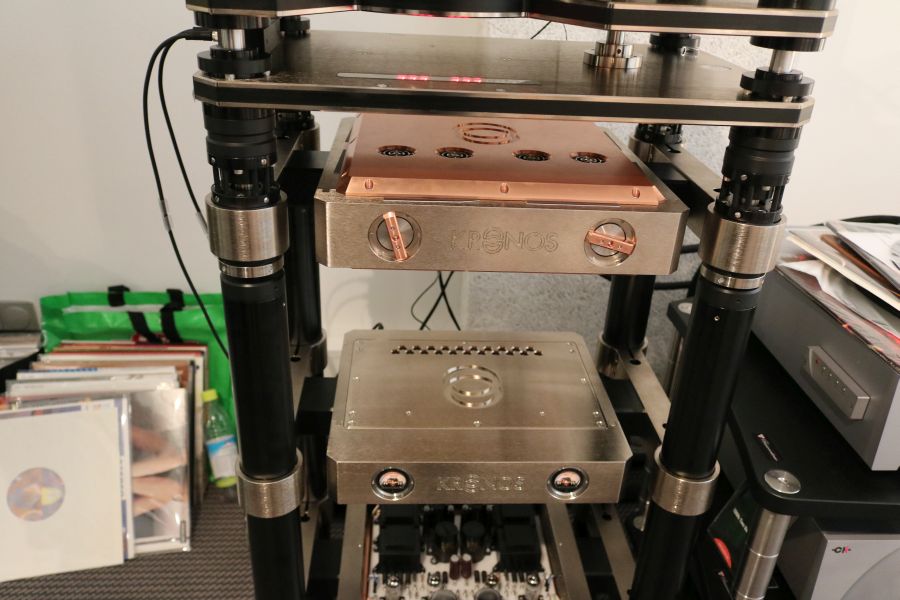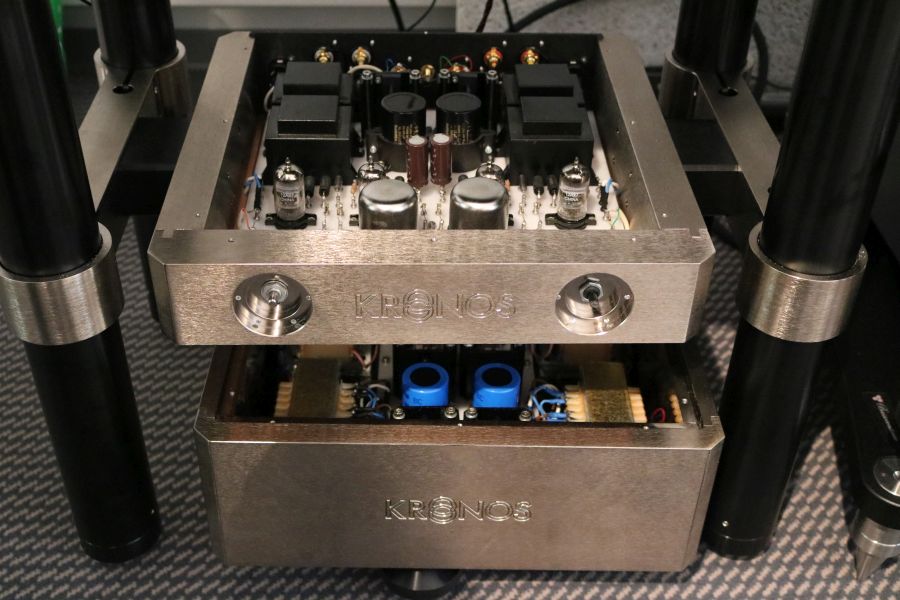 He has also designed a dedicated stand for the Kronos Pro turntable and the phono stage fits just below the platform for the turntable on suspended columns. There are also platforms for the power supply for the turntable and another power supply for the phono stage.
While I was there, Louis played several LPs for me while expounding the merits of his phono stage, which he described as the best he has heard, and also the Goebel High End Epoque Reference speakers which are equipped with 'Carbon Excellence' bending wave drivers – about the seize of iPads – which cover the mid to treble frequencies.
As expected, the Kronos Pro turntable and matching phono stage delivered great music. Looks like Louis has launched another winner.