The Ultimate Slam
by Dick Tan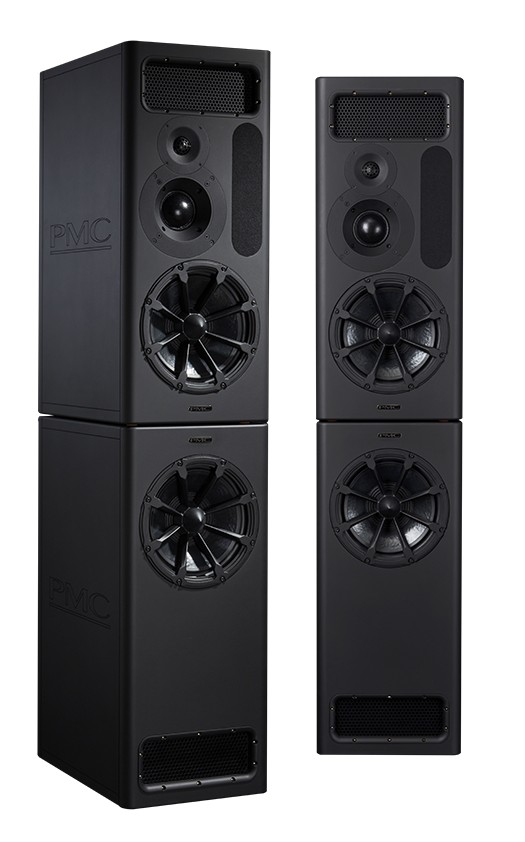 Regular visitors to this column will be familiar by now with the UK speaker specialist PMC (Professional Monitor Company) that had its beginning some 25 years ago  designing high performance speakers for the demanding professional sector of the audio market. In short, PMC  started by being accepted in the recording/broadcast studios and also at live performance stages where performance standards are strict and stringent. Not an easy thing to achieve.
At one time, some couple of decades ago there was this thinking that speakers designed for the pro market could never be sold to or accepted by the hi-fi market. But speaker companies like PMC have, for many years now been disputing this misconception.
According to Peter Thomas, founder and chief designer at PMC, a competently designed speaker system even if its originally intended for professional application should perform equally competently  in a hi-fi or home theatre set-up.
The criteria said Thomas is the same, both need to  be reliable accurate and detailed.
The only consideration when designing  a professional standard speaker is for it to be that much more durable and strong considering  the tough and demanding  environment these speaker are often used in.  For speakers that may end up in the home, aesthetics are a prime consideration.
It is with such a philosophy that PMC's latest creation the MB3 was recently introduced.
Designed to augment the popular MB2, the MB3 is available either in a passive or active mode.  In the latter mode as the MB3A, the system comprises a pair of MB3 full range speaker system with two power amplifiers providing the active link.
Featuring PMC's proprietary 12″ woofer, a 75mm fabric dome midrange and a 34mm self dome tweeter in a proprietary ATL bass loading cabinet the MB3 is said to be able to achieve a flat base extension of down to 20 hertz.  If that does not move you, a subwoofer with a  12″ Radial bass driver can be added that takes the subsonic plunge to an even more extended 17 hertz.
According to AV Designs, Malaysian distributor for PMC products the MB3 with subwoofer configuration is scheduled to make its debut at the coming KL International AV Show 2017 from 28 – 30 July at the Sunway Putra Hotel, Kuala Lumpur.
Article by Dick Tan