By Lam Seng Fatt
I had already been advised by an old-timer not to waste time and head first to the fourth atrium at the Munich High End show being held at the MOC because that's where the high-end systems are on display and demo.
So I headed to the fourth atrium and walked up the staircase to the second floor and the first room I popped into was the Tri-Planar room. This room had the Transrotor turntable fitted with the 12-inch Tri-Planar tonearm. I was chatting with the owner Tri Mai when someone tapped my back. I turned around and saw Nelson of Centre Circle (in Taman Tun Dr Ismail, Kuala Lumpur).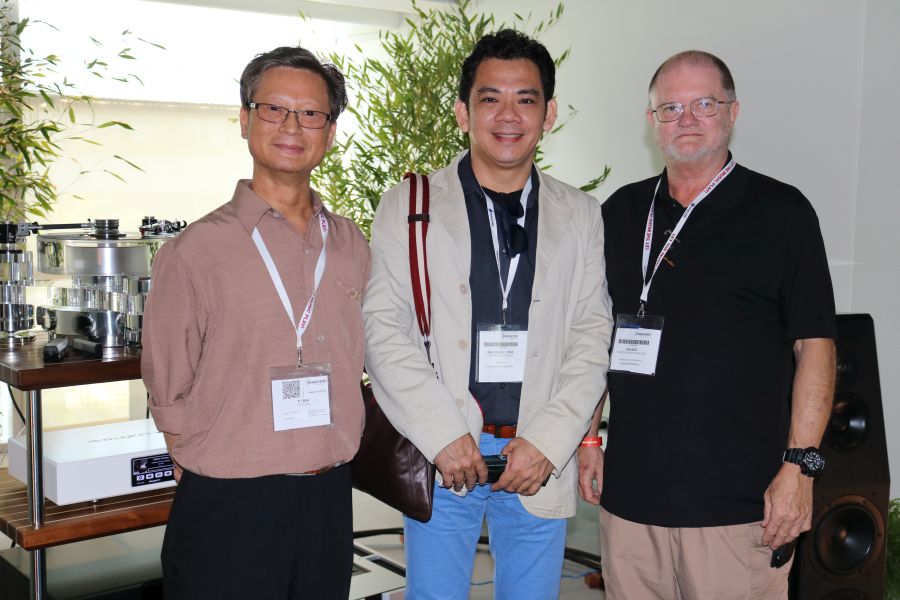 I introduced Nelson to Tri Mai and suggested to Nelson to be the Tri-Planar distributor in Malaysia.
Tri Mai told me he was the apprentice of the founder and designer of the Tri-Planar tonearm which was very well-received by analogue enthusiasts. After he had taken over the company, he made improvements to the original design and then designed the 12-inch version by himself.