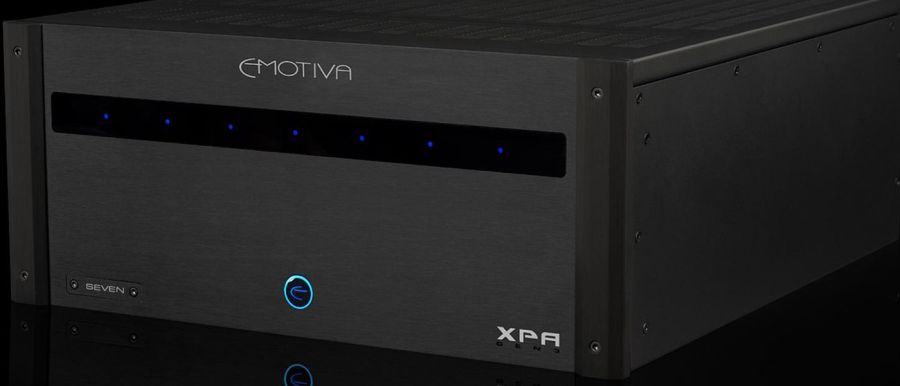 Watch out for the Emotiva range of AV  and hi-fi products in the Maxx Audio-Visual room at the coming KL International AV Show.
Maxx Audio-Visual became the Malaysian distributor for Emotiva products some months ago.
Max said: "We will introduce the new SVS 16-Ultra subwoofers at KLIAV. It will be a 4K visual (JVC X5500) with Dolby Atmos and DTS:X. Also, we will showcase Emotiva products as we are now the distributor.
"Look out for the Emotiva XPA Gen 3 power amp and ERC-3 CD transport along with BasX power amp."
The XPA Gen 3 power amp is user configurable from 2 to 7 channels. And in this age of declining CD sales, the CD player is getting to be obsolete… or is it? The Emotiva ERC-3 CD player/transport seems like the answer to someone who has a huge CD collection with some SACDs thrown in and is in need of a new player as it can play all Red Book stereo audio CDs, HDCDs, MP3 CDs, and the Red Book layer of hybrid SACDs.
Equipped with the Analog Devices AD1955 high-performance DAC with multiple isolated and well-filtered linear power supplies for analog and digital circuitry, the CD player offers great value for money.
As usual, we can expect good immersive sound from Max who is well known for his AV tuning abilities. With the SVS 16-Ultra subwoofer pumping out really low earth-shaking bass, Max will have to tune it right otherwise there will be tremors felt in the hotel.