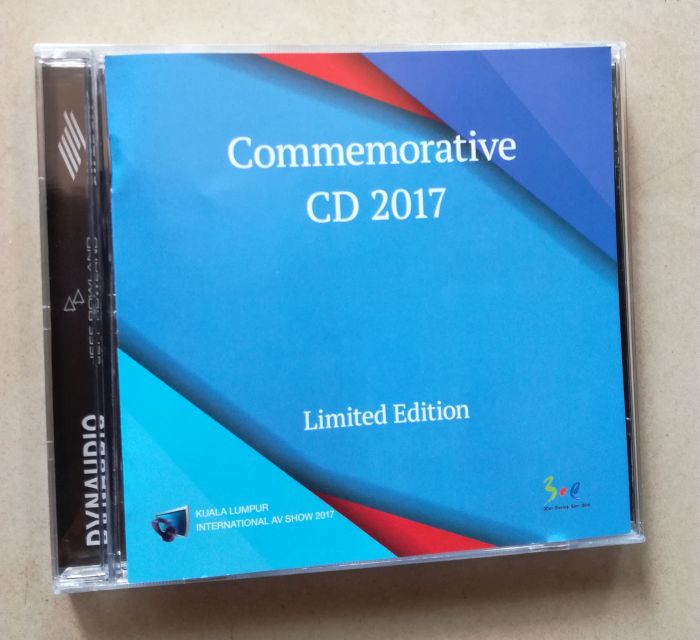 By Lam Seng Fatt
After playing this year's Kuala Lumpur International AV Show commemorative CD, I can recall a few things – a fantastic saxophone track complete with the rasping sound of the reed, the rhythmic and bouncy bass of one song and a violin that has a stirring quality to it.
Jo Ki has become the resident compiler of KLIAVS commemorative CDs and they always reveal his good taste – from classical pieces to jazz to Chinese music. His selection can often be eclectic and obscure, but he does not compromise on sound quality.
When compiling this CD, he actually chose 17 tracks, but the last number was too long and could not fit in. So it was left out, but what was left in is a delightful treat of musical delights and varied instruments from violin to gu-qin. There is also one memorable track which features medieval French and Chinese melodies.
The pieces are all well-recorded and would demand quite a lot from your stereo system. They were recorded by some of the best studio guys in the industry, ranging from MA Recordings, Linn Records, Chesky, Naim Records and Cardas.
As I said at the start, I can recall several things after listening to this CD. Add to the list some scatting, a rich and mellow a capella track featuring a bassy lead, and an excellent recording of a piano and double bass.