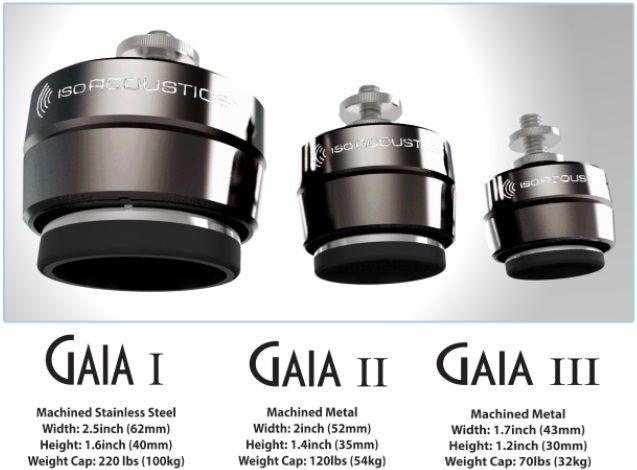 By Lam Seng Fatt
All these years, audiophiles have been told to spike their speakers to drain vibrations to the floor.
Now there seems to be a movement towards isolating the speakers from vibrations from the floor. In Munich High End, I met with Max Townshend who uses damped springs to build his Seismic Vibration Isolation Platform. His dampers use a combination of rubber and air to dampen the movement of the spring and speakers are placed on his isolation platform.
There is another company following the same concept but with a product of a different design.
Called IsoAcoustics, it has a range of isolators.
At the WKH Distribution Booth during the coming Kuala Lumpur International AV Show, there will be an IsoAcoustics demo showcase.
Paul Morrison from IsoAcoustics will be there to demonstrate the A/B testings of the Chorus 726 with his GAIA III isolators.
"The GAIA isolators are machined units that incorporate IsoAcoustics' patented design to provide a high degree of speaker isolation, while resisting lateral movement and oscillations, to maintain alignment with the listening position. Internal reflections from the hard supporting surface are attenuated resulting in greater sound clarity and openness," said its website.
Kenny Sea of WKH Distribution said he will also exhibit products from Klipsch, Focal, TEAC, Roksan and ISOAcoustics in his booth.