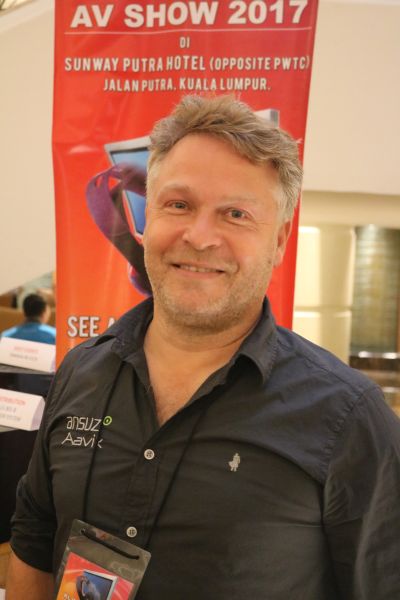 By Lam Seng Fatt
Michael Borresen has conquered almost all the summits of hi-fi. He founded Raidho in 2001 to make speakers.
Then he left for the R & D department of Nordost for eight years to make cables. He left Nordost in 2012 and the next year, he started his own cable-manufacturing company called Ansuz. In 2014, he started Aavik to make amplifiers. So he can design speakers, cables and amplifiers. One wonders what he cannot do.
Michael was at the recent Kuala Lumpur International AV Show along with his business partner Lars Kristensen.
He said he left Nordost because he had a different design philosophy.
"Speaker cables with lower inductance and higher mechanical stability will always sound better," he said.
The rest of the industry is chasing after numbers such as four nines and five nines copper i.e. 9.999% pure and 9.9999% pure copper. Michael feels purity of the conductors does not matter as much as mechanical stability and lower inductance for speaker cables.
Even the dielectric is not so important as mechanical stability and lower inductance. "Everything matters, of course, but the dielectric quality and conductor purity matter less than the mechanical stability and lower inductance," he said.
As for interconnects, it is a different ball game. Interconnects need a low impedance ground and he does not believe that a floating ground is better.
So it is obvious that Michael has his own design philosophies which often go against conventional wisdom and techniques employed by other cable manufacturers.
Ansuz cables, Aavik amplifiers and Raidho speakers are distributed in Malaysia by my hifi shop in Jaya One, Petaling Jaya.