As I heard… and saw it
by Venoth Nair
The KLIAV show this year was full of the latest and greatest must-see equipment from the who's who of the AV world. The exhibitors pulled out all the stops to introduce us mere mortals to an entire range of products from the rudimentary all the way to the dizzyingly priced exotic equipment. As an audiophile and videophile myself, I couldn't help but be taken aback by all the amazing systems in the show this year around. Entering the ballroom, visitors were bombarded with large beautiful setups showing off many big brands and cool technology.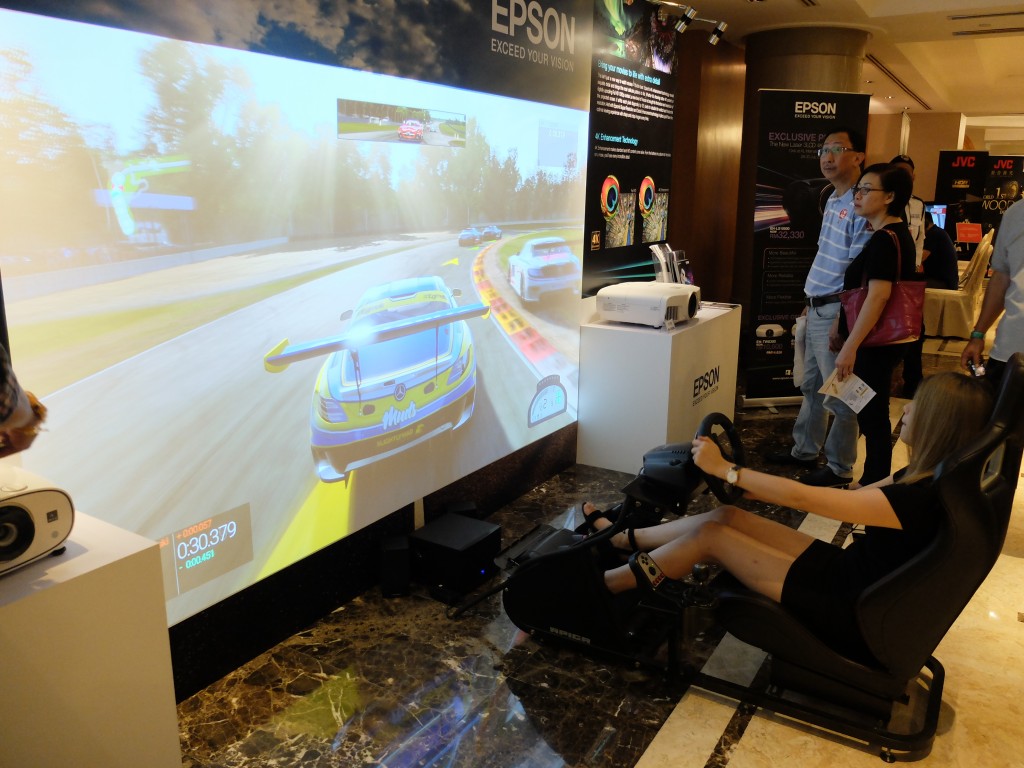 Being the year of Vinyl, the first exhibit was one showcasing a slew of different turntables from Dual and Clearaudio by CMY which coincidently was also celebrating their 25th anniversary. Also greeting visitors as they walked in was a cool setup from Epson which shows off their short throw projection technology which was setup for gaming that definitely drew a crowd of curious onlookers. There was also plenty of other fanfare with plenty of debuts and even some brands returning after a long hiatus. The following were some of the key highlights for me personally.  Only the lack of space prevents me from highlighting more this time around.  More will follow in a part two version.
The explosion of the vinyl scene was definitely apparent throughout the show and this was clearly evident as almost all (except a daring few) that had a straight firing stereo setup did it with a spinner. One of these brave few was the WTL Trading room which had two setups that were both playing digital audio through their amazing systems. The first system was an all Gryphon setup which through the expert hands of Alban Wee, was singing great tunes and keeping many plastered to their seats. Not only did the system sound good, but it looked equally as good. The second system was one which is aimed at the more conventional market seeing two different all in one systems paired to the same Penaudio Cenya speakers. They were the Micromega M100 and the Moon ACE. I loved their full, rich sound which was very relaxed and non-fatiguing. The Cenya is definitely more than its diminutive size suggests irrespective of which unit it was paired too.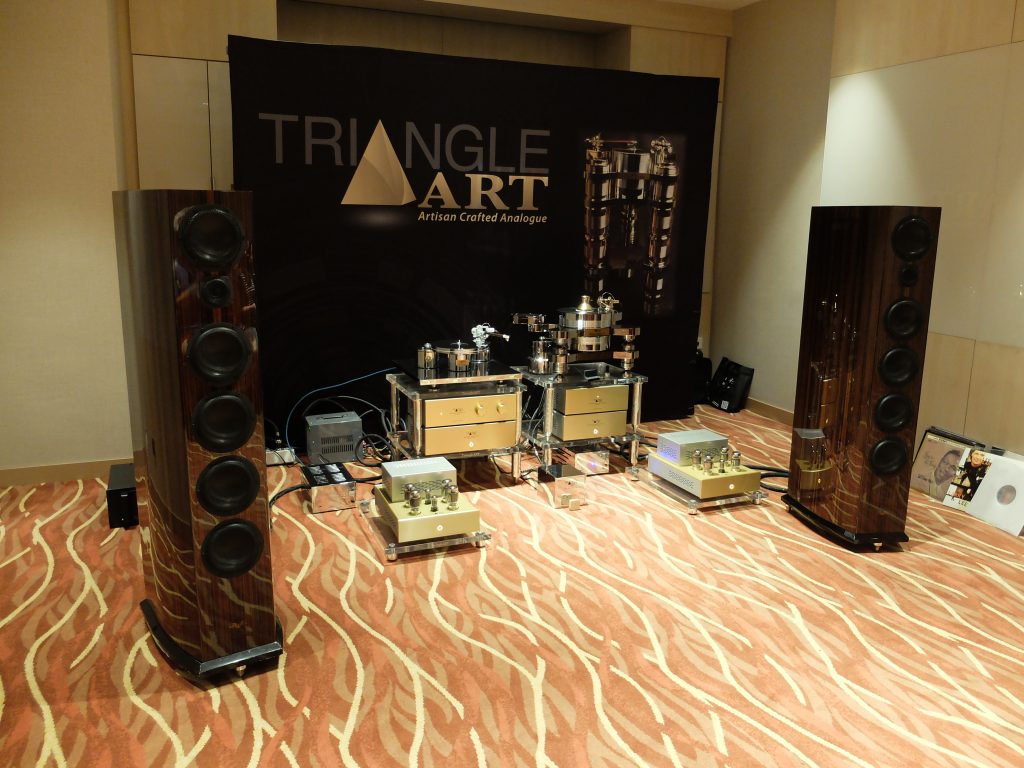 The next room to covet some of my time was the Amber room where the folks at the Groove Shop put together a solid system made up of components from TriangleART and paired to Venture's Grand Ultimate MK2 speakers. The entire system which is meticulously crafted was just an absolute stunner to the eyes. The highly polished surface of the Master Reference turntable made from black nickel plating looked flawless paired to the Ebony high gloss lacquered finish of the Grand Ultimate floorstanders. Costing a cool US$39,000, the Master Reference turntable may not be accessible to many, but its sound was definitely above and beyond reproach when it came to quality.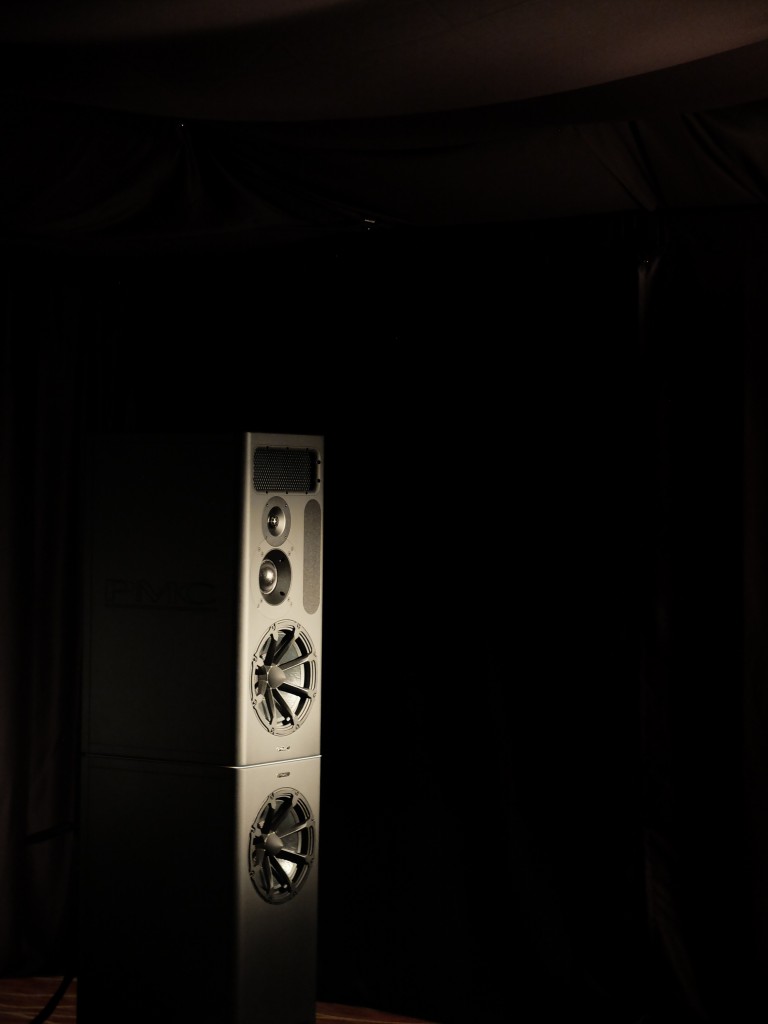 Finally, the room that left me absolutely speechless this time around was the setup brought in by AV Designs which comprised of PMC's heavy duty MB3 XBD-A with its dual 12-inch radial drivers and 3225 watts of digital power paired to the equally heavyweight JVC DLA-Z1 projector. Calling this system heavy duty would be doing it a disservice. This setup literally blew me out of my seat delivering a visceral performance both in stereo and even in a multi-channel cinema setup. The MB3 XBD-A is so powerful, that it didn't need a subwoofer to help it during multi-channel duties.
These beasts were also surprisingly musical delivering terrific scale and dynamics while maintaining an almost microscopic level of detail. Its studio pedigree did not hamper its performance at all. Not one bit. In fact, these speakers performed up there with the best when it came to Hi-Fi qualities and was able to keep up and in many cases, outperform many far pricier speakers.
In the home theater mode, the fantastic sound was equally matched by fantastic picture quality which was nothing short of sensational.
4K HDR content was displayed expertly which was a nod to AV Designs prowess when it came to setting up and calibrating displays. Either way this system left me yearning for more time to just sit down and experience it which goes to show how a great system when setup up correctly can lead you to addictive audio/video sensation.