By Tan TE
These are some photos I took on Friday and Saturday of the KLIAV Show 2017, which ran from 28 to 30 July. I deliberately limited the photo selection to hifi only, no AV, as the rooms for AV were generally too dark to take good photos.
Here we go:
Hi-Way Laser was showcasing the active version of Acoustic Energy's classic loudspeaker, the AE1. Just add a source and preamp and you'd get good music: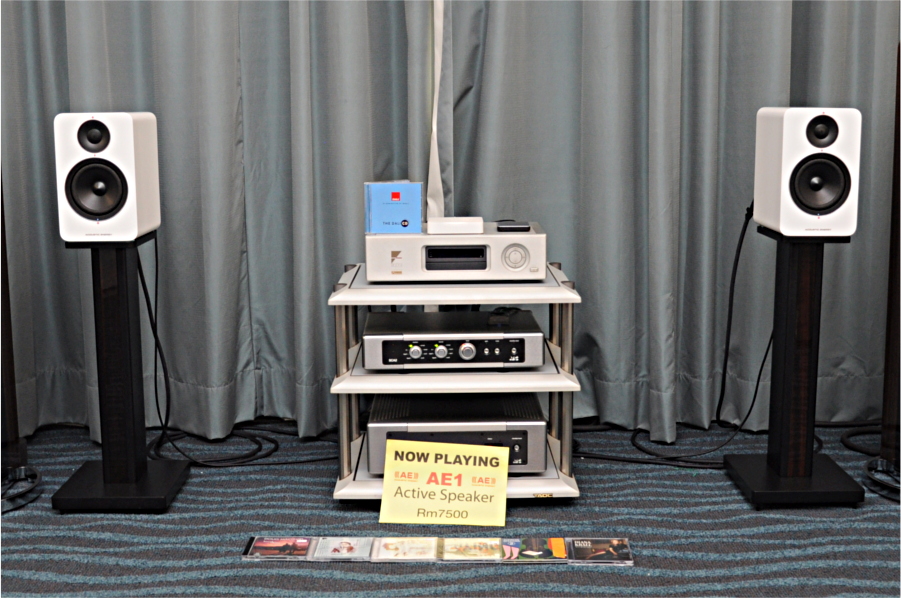 Music Image, with digital front end from LH Labs and loudspeakers from hORNS. Unfortunately, I did not note down the brand of the unique-looking tube amplifier used: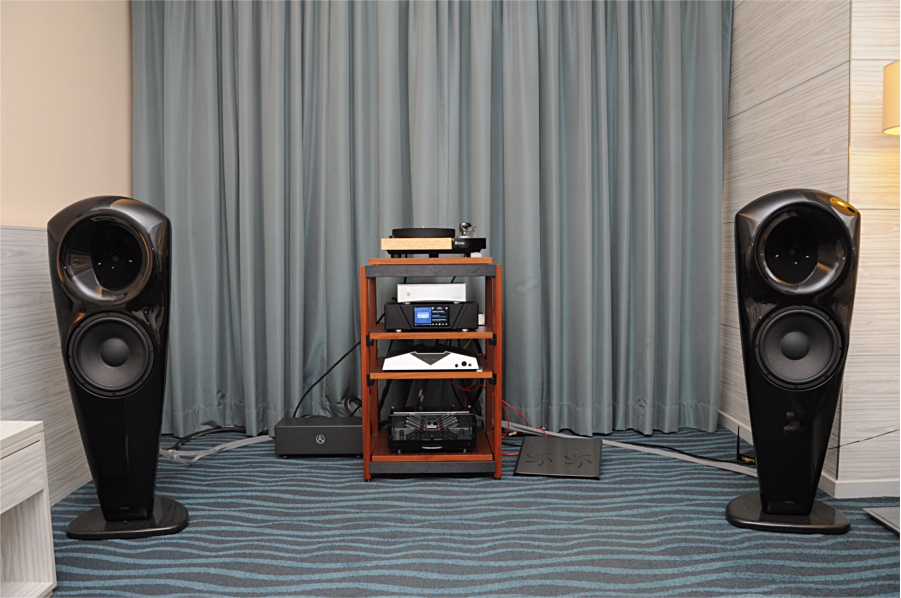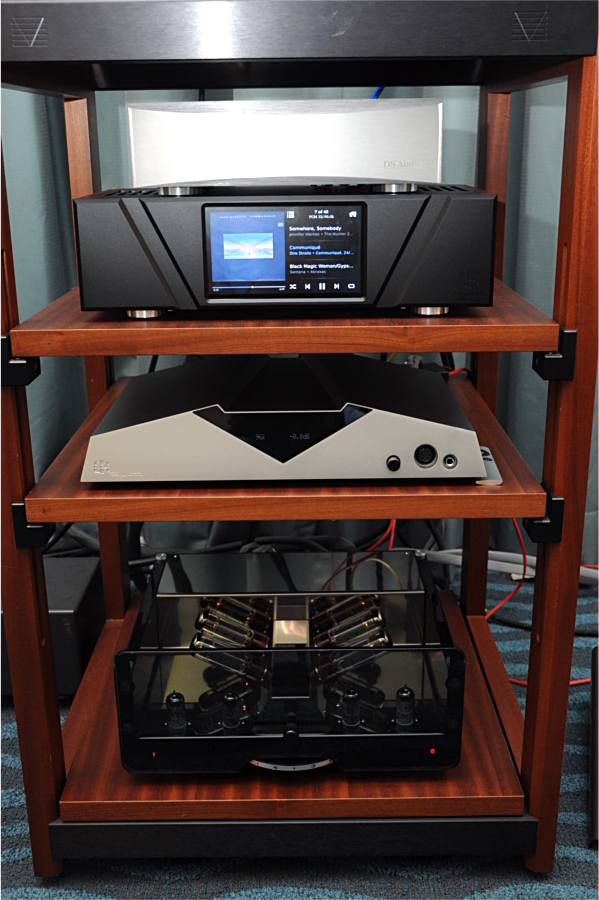 Acoustic Arts had the Spendor Classic 2000 loudspeakers on demo, which turned out to be a favourite of many showgoers: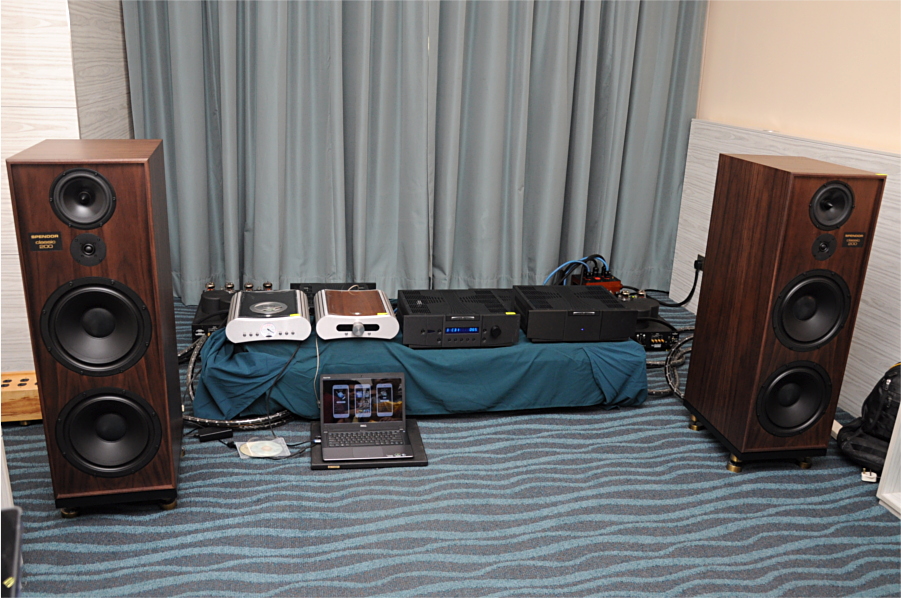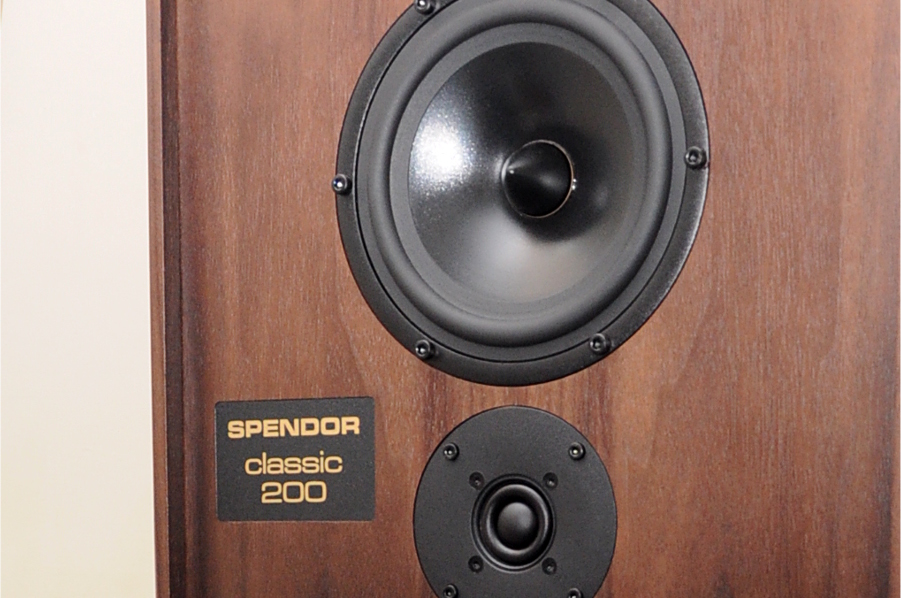 Silbatone S.E.A. was showing their beautifully crafted equipment including DAC, preamp and tube power amp, driving a pair of hORNS loudspeakers too.
Live Acoustics came to the Show with Line Magnetic electronics and a pair of GML loudspeakers which utilized a single full-range driver:
Centre Circle Audio brought Kii Audio from Germany into Malaysia: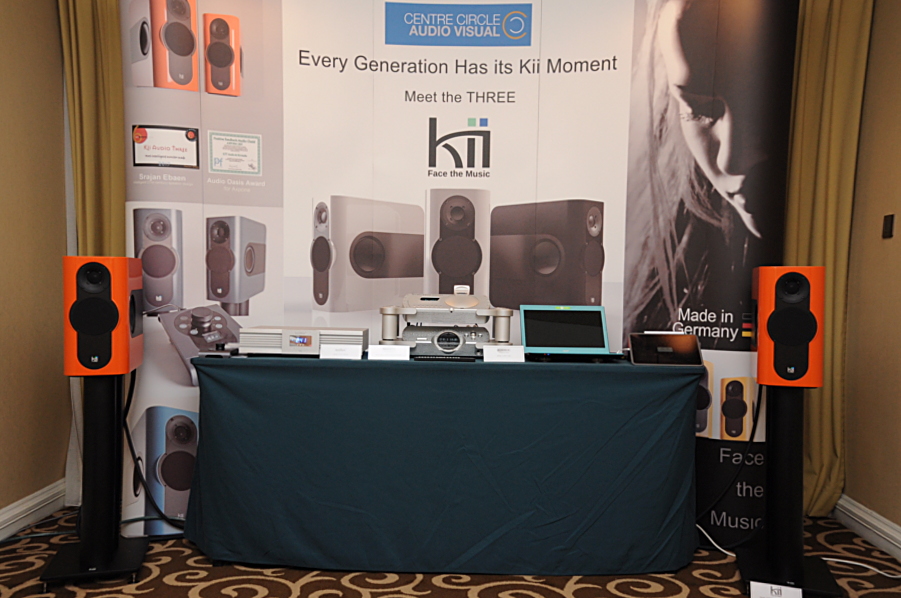 The Kii Three loudspeaker is fully active, with the tweeter and midrange driver augmented by 4 woofers (1 at each side of the cabinet and 2 more at the back), each driver gets its own 250w built-in amplifier, wow!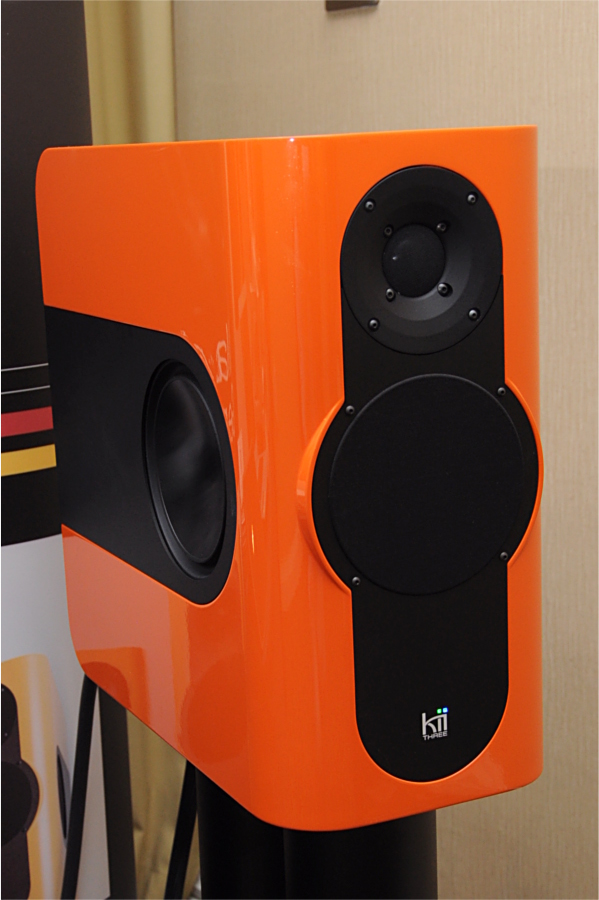 WTL Trading sure had a sweet way with their presentation, don't you think? It was also nice to note that the diminutive Penaudio loudspeakers were creating room-filling sound with Micromega and Simaudio: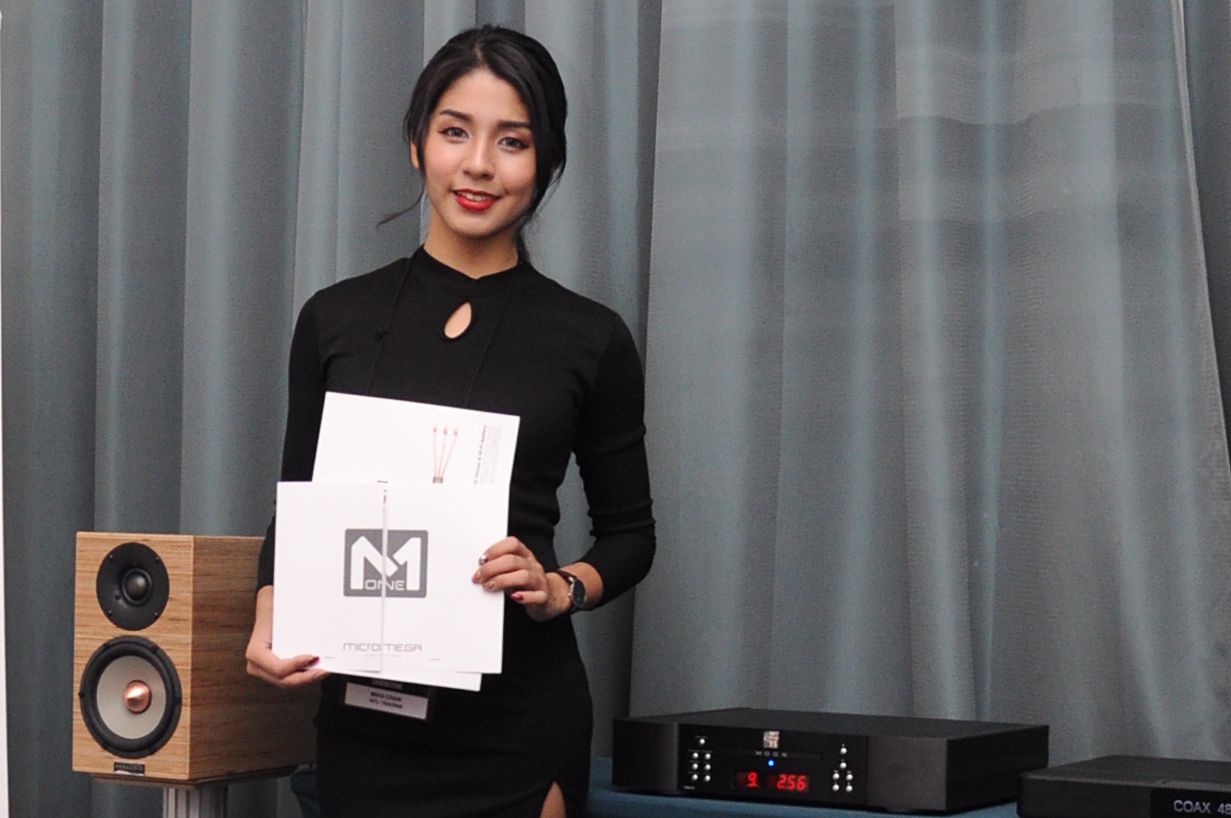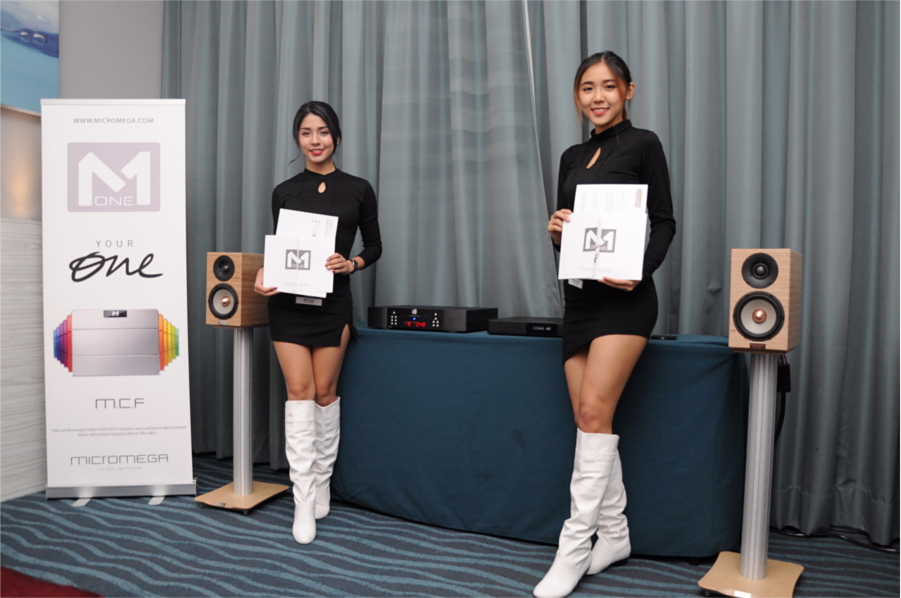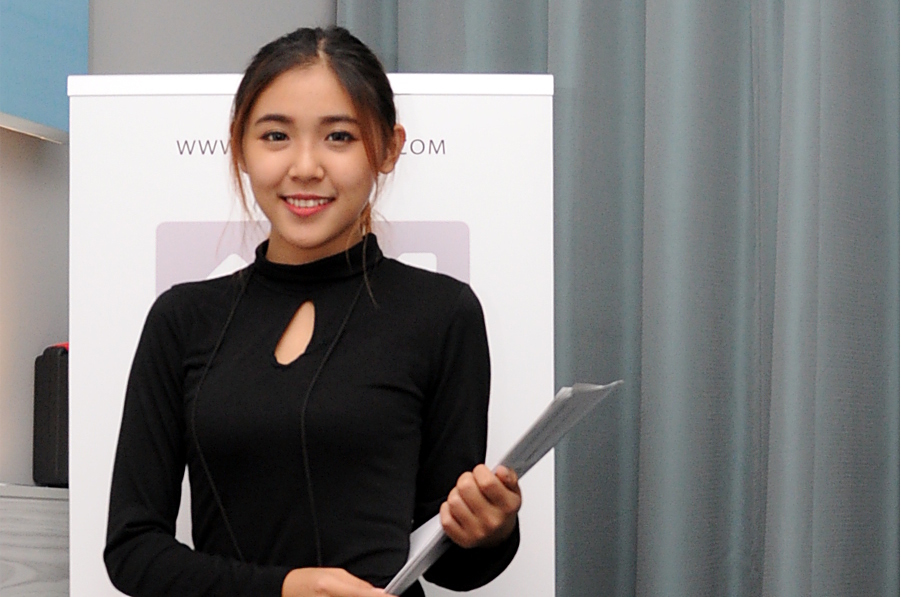 Sky Audio came with the brands they represent – DA&T, Guizu hifi furniture and Dynamikks loudspeakers: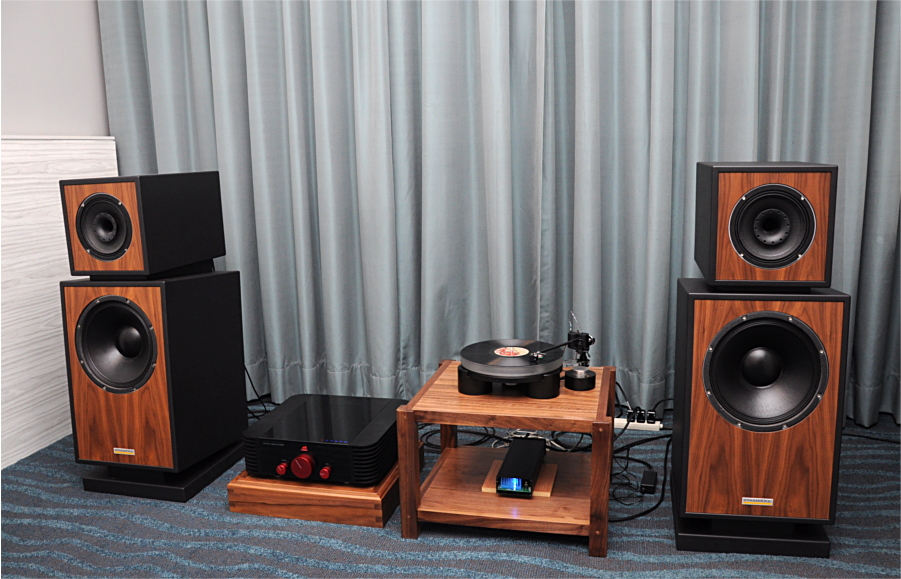 Audio Note with what else but a full Audionote rig. The system was making warm, sweet music with no lack of dynamic expression. It is a sound that can be listened to for long hours: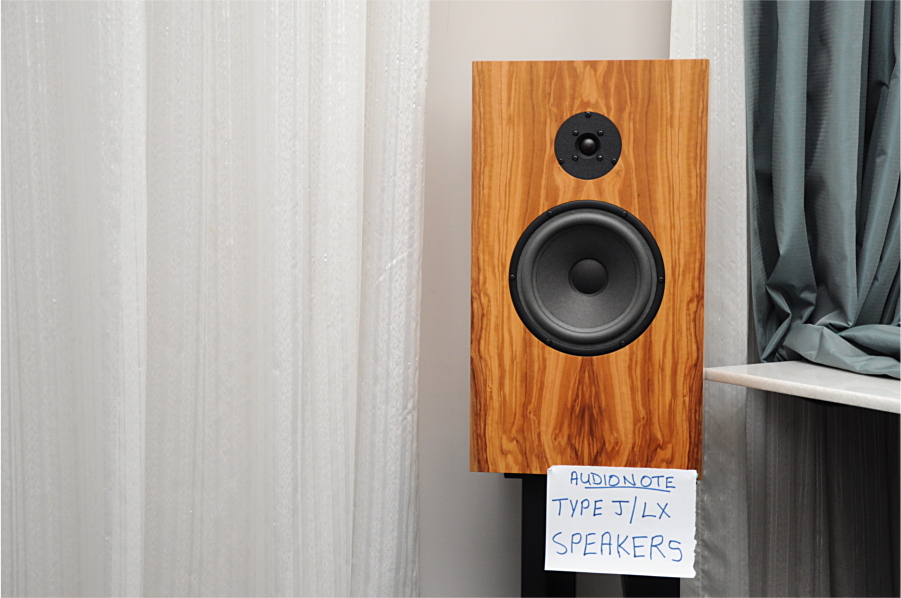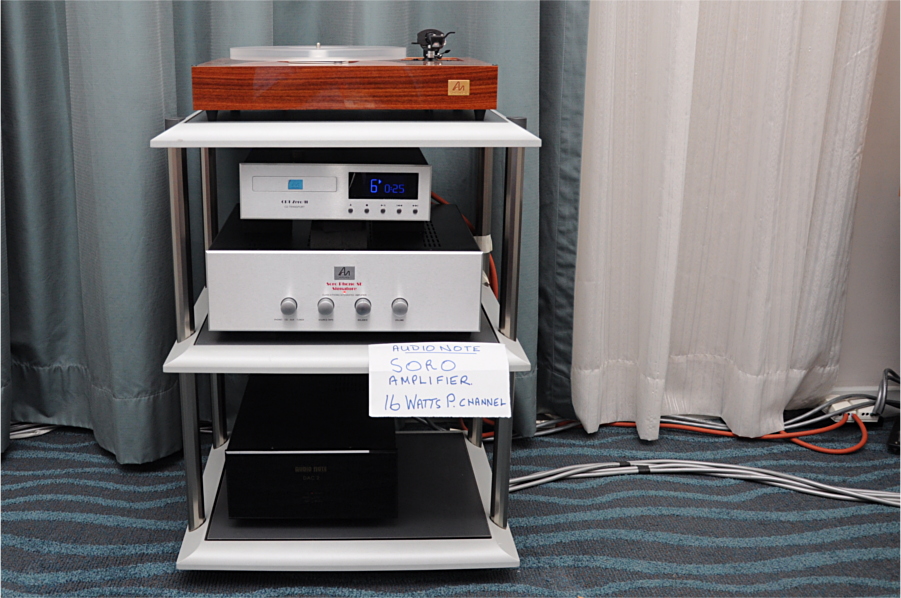 Creative AV was demo'ing with Elac, but it was Elac's range of electronics instead of their loudspeakers that caught my attention. The name "Alchemy" would have given you a clue.  Yes, they grew out of the Audio Alchemy brand of yore, which had now become a part of Elac: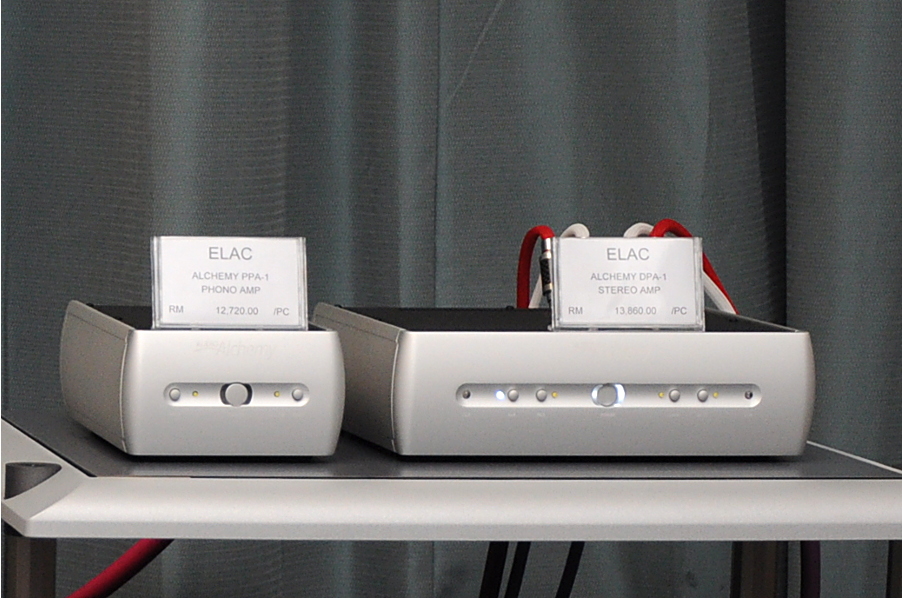 Creative AV also had a wide range of Furutech accessories on sales: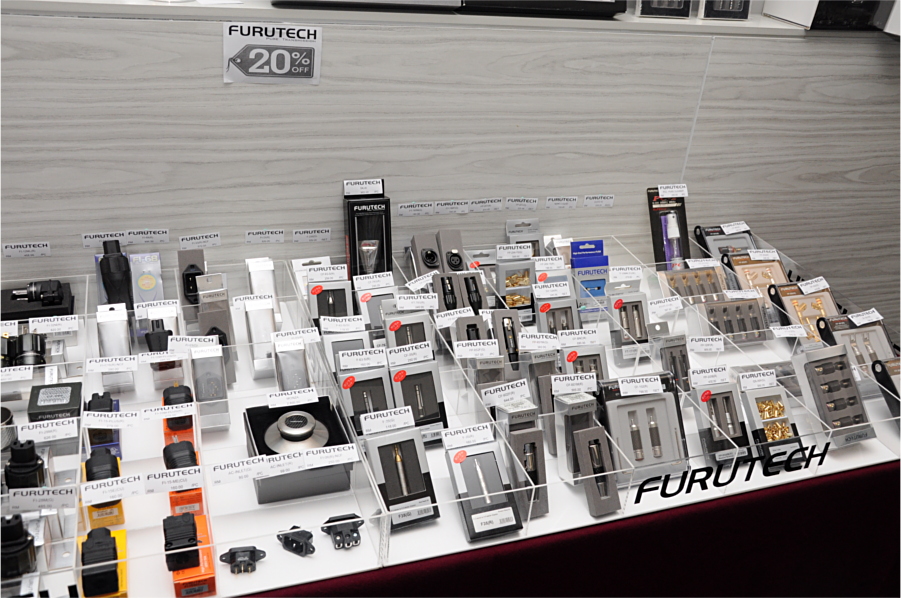 The Experts Group had the beautifully crafted B&W 802D3 loudspeakers playing (they were mated to a Project turntable and a Rotel Pre-power combo):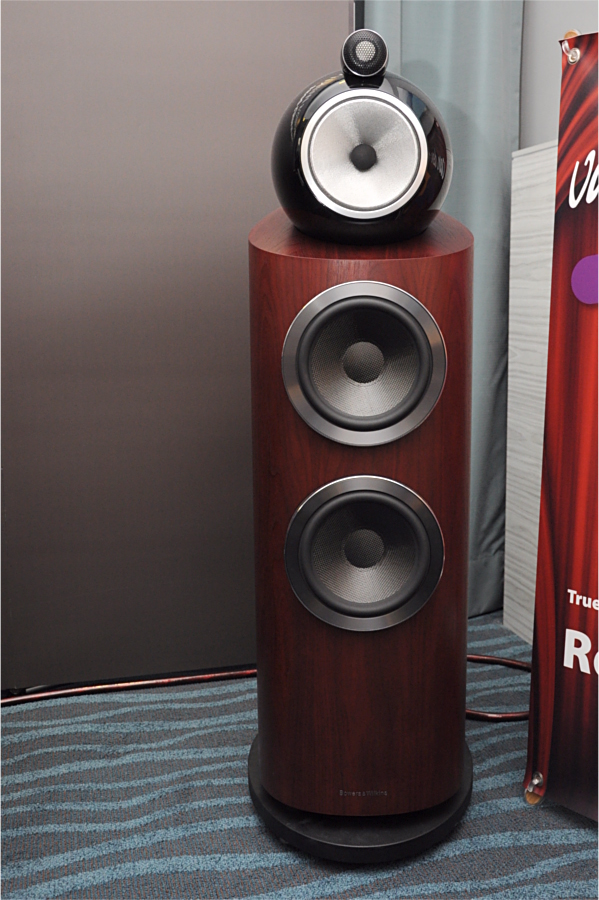 Audio Note's second room is one of my top half-dozen favourite room choices of the Show. This is the best sound I heard from Franco Serblin's Ktema under a show condition by far. Musicality, details and dynamic attack were expressed in good measures: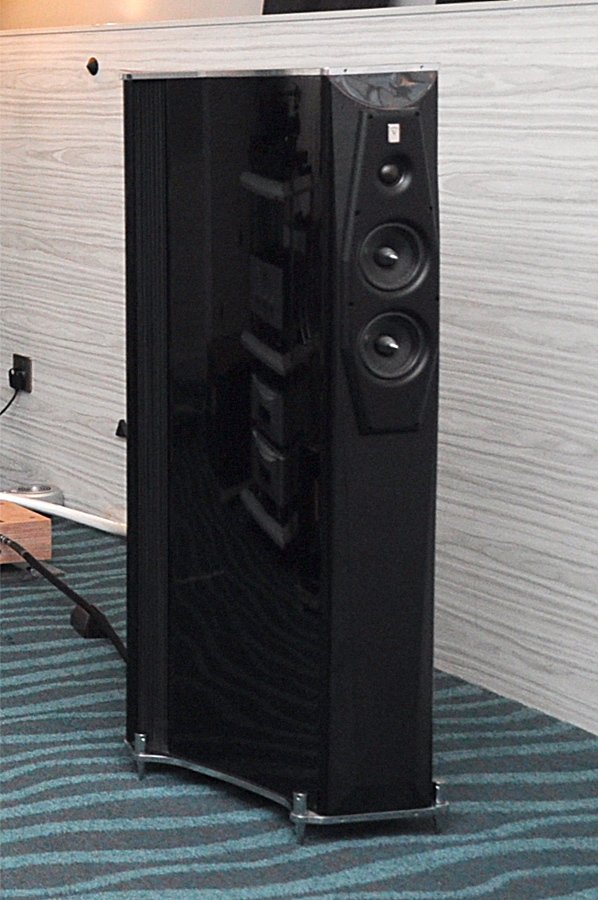 And no wonder, the Ktema loudspeakers were driven by top notch and uber expensive equipment from Esoteric, Audionote and Analog Domain: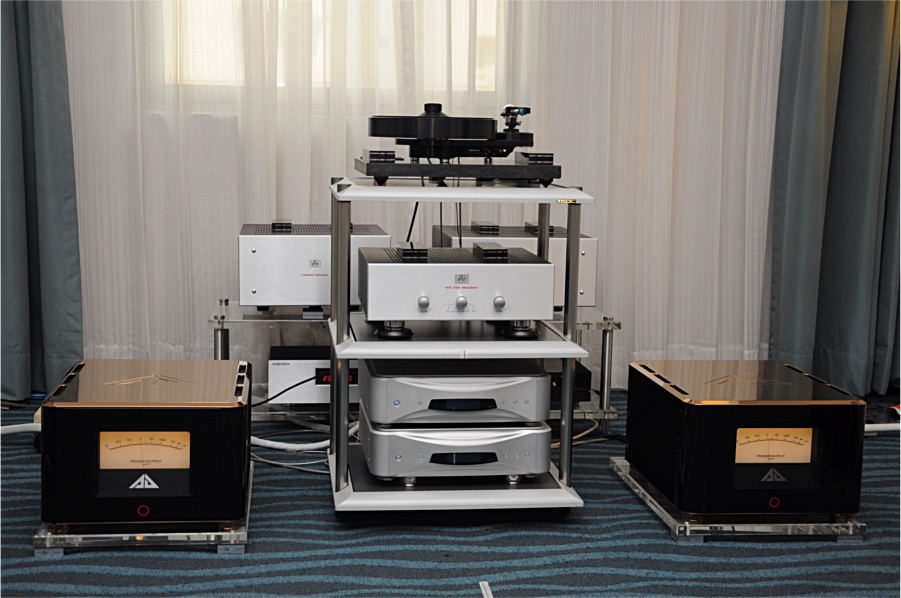 A&L Audio Station's first demo room was playing music with Musical Fidelity and Dali: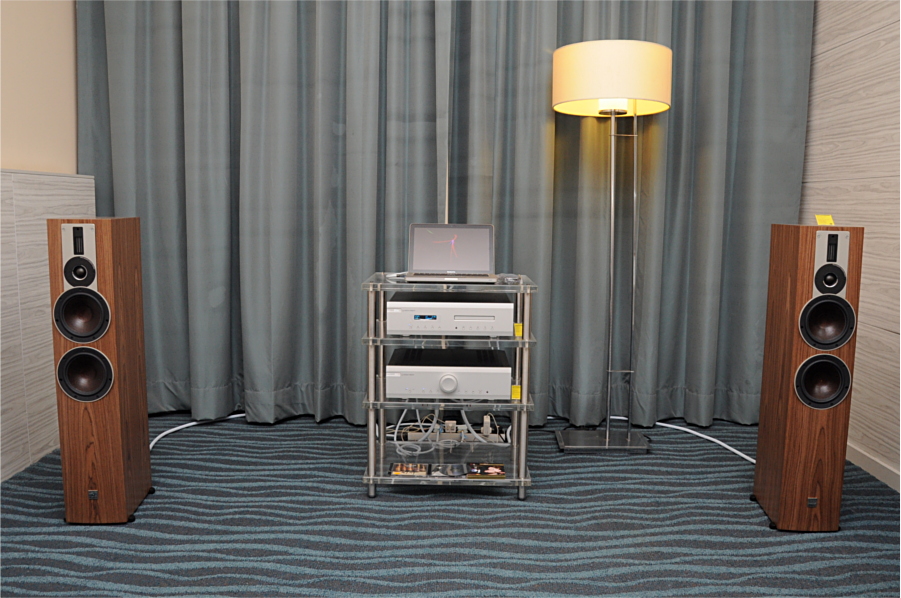 Its second show room had a full PS Audio system, completed with a P10 AC Power Regenerator that many of my hifi buddies were drooling over for: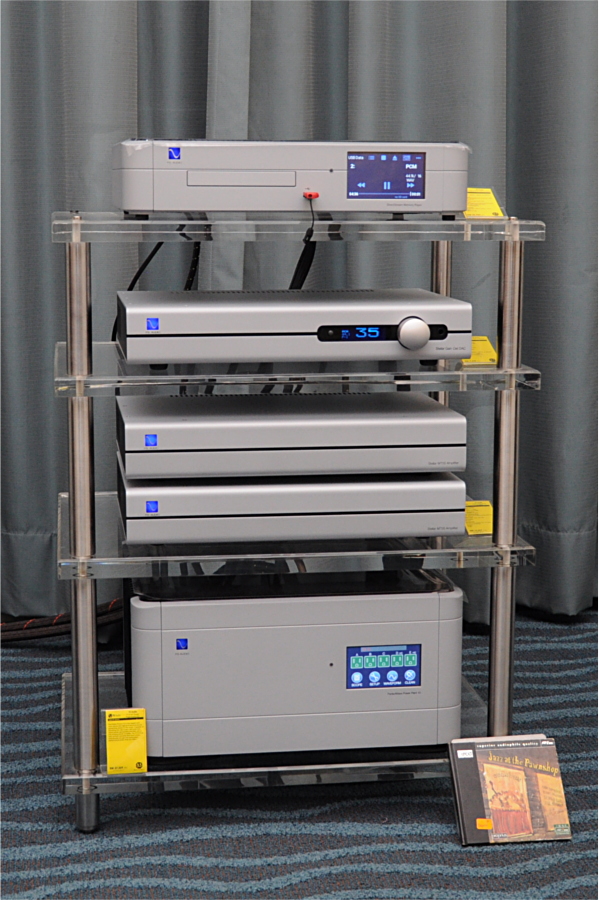 JVC had some really cute loudspeakers with drivers made from wood. The wood cone drivers in the small ones below were approximately the size of a 20 sen coin.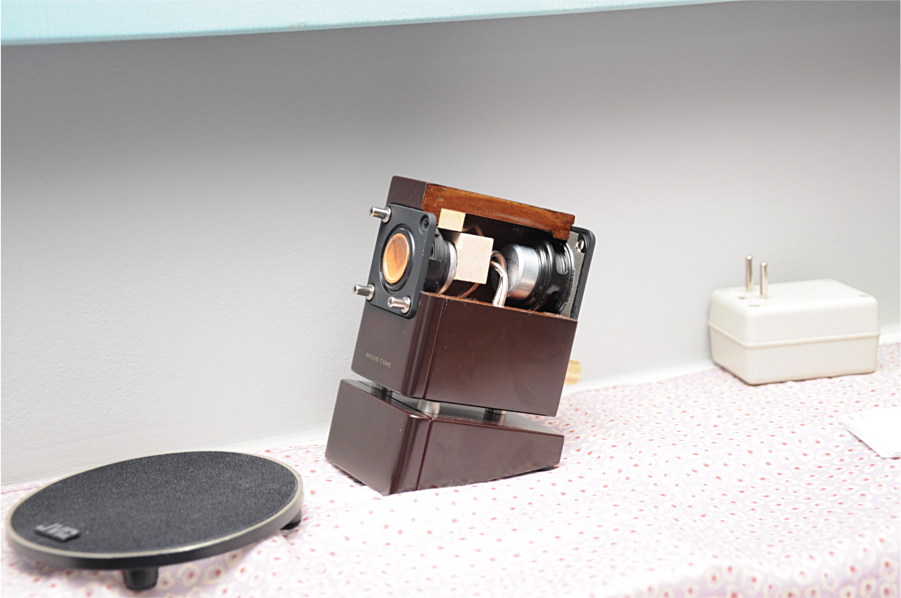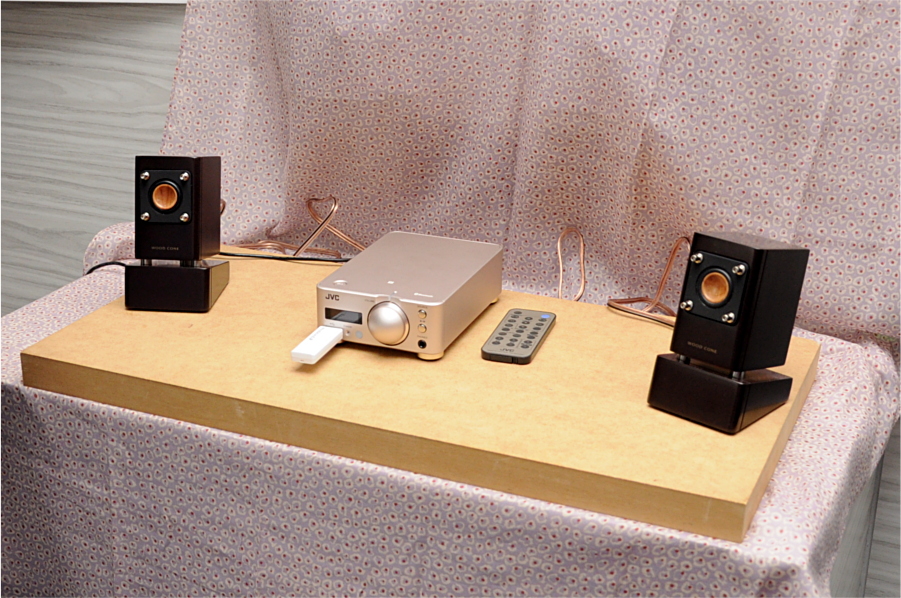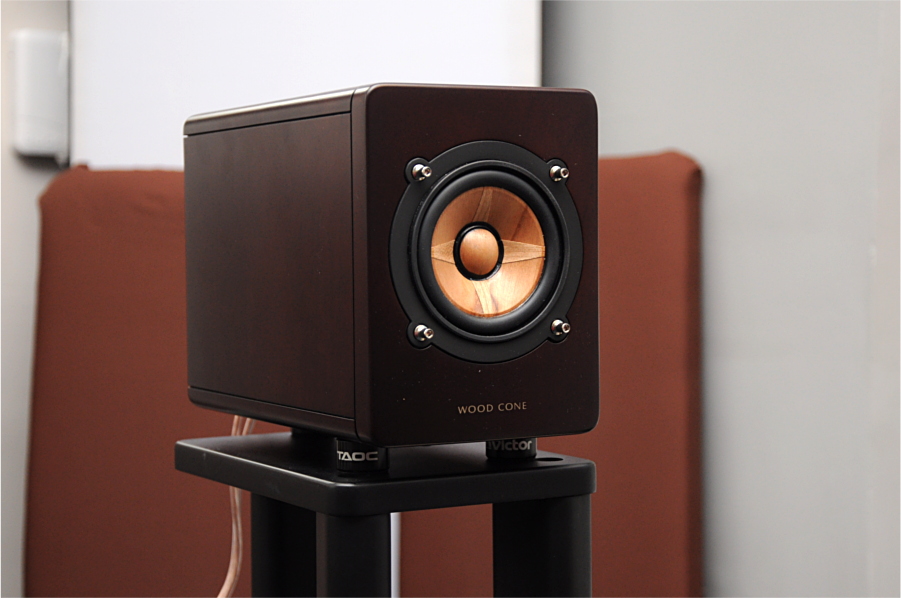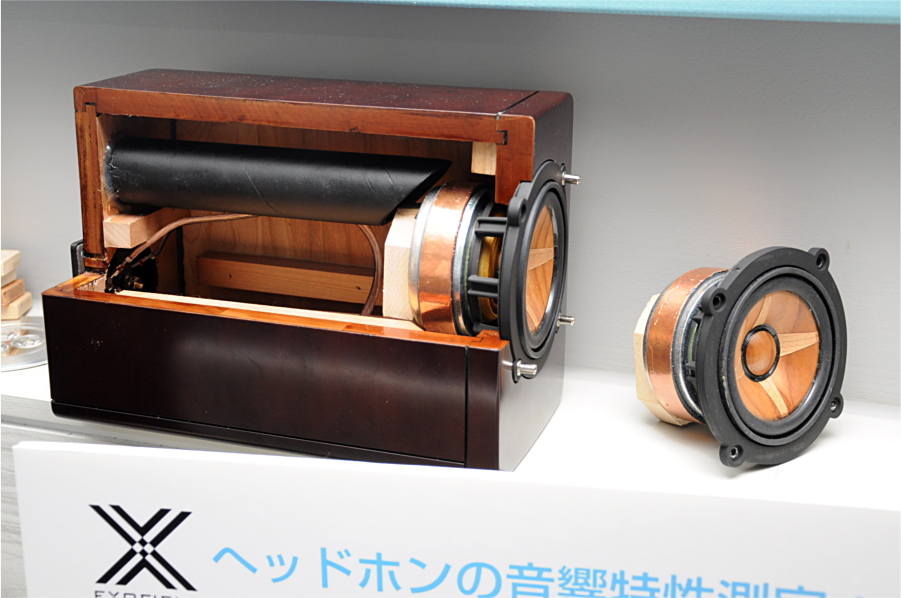 Hot Gadgets had a very promising combo in Mark Levinson and JBL. I'd have loved for them to turn the volume up much more during my visit in the room though: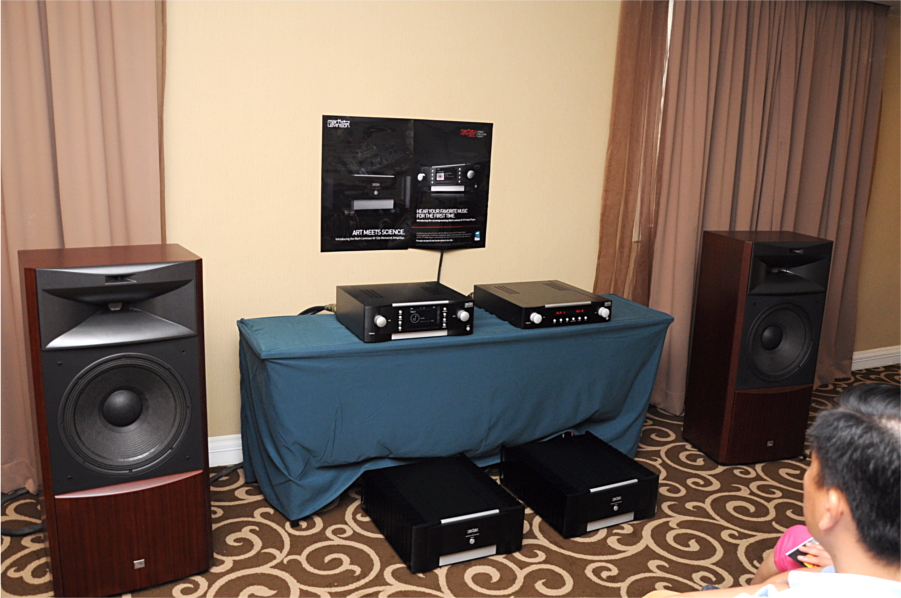 WTL Trading's complete Gryphon rig:
Is this WTL Trading's Beauty and the Beast (=Gryphon) theme? 🙂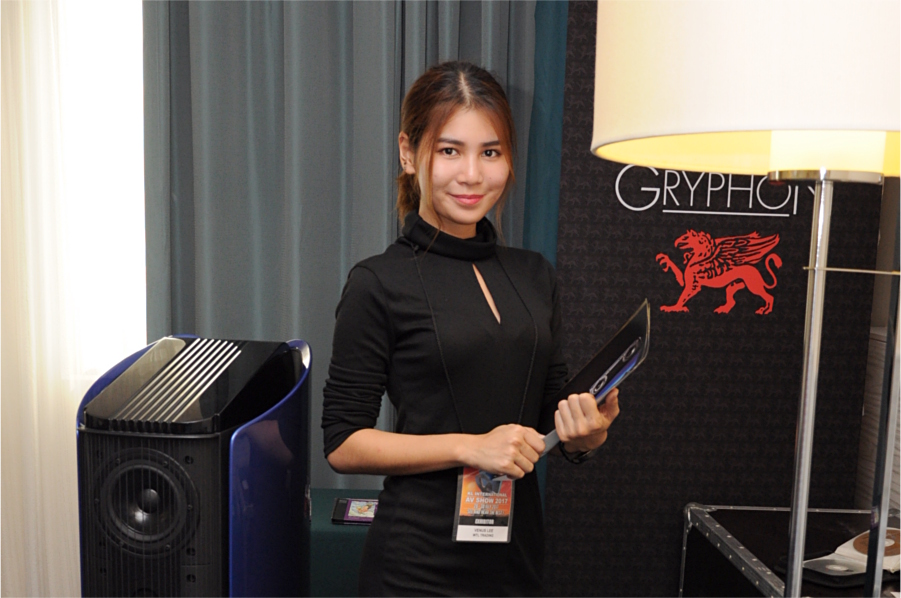 At the Epson booth, you'd be greeted by great offers on their 4K projectors and a friendly smile: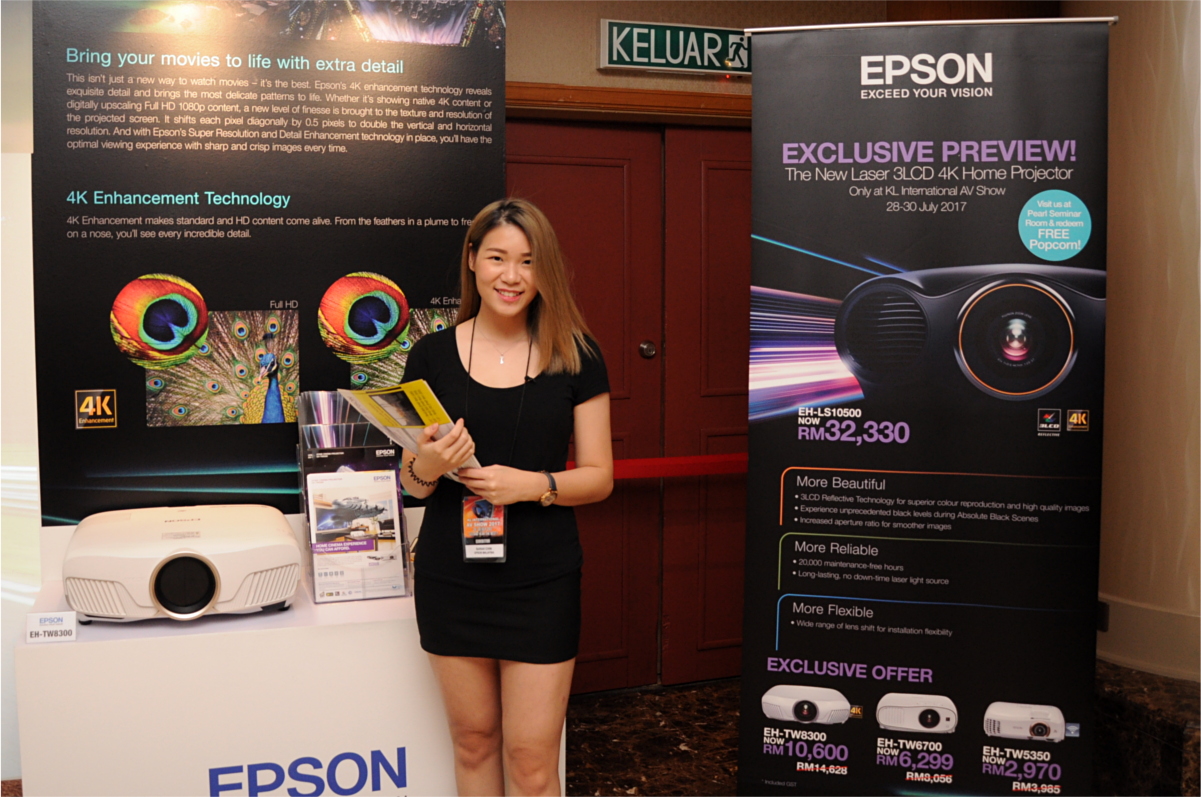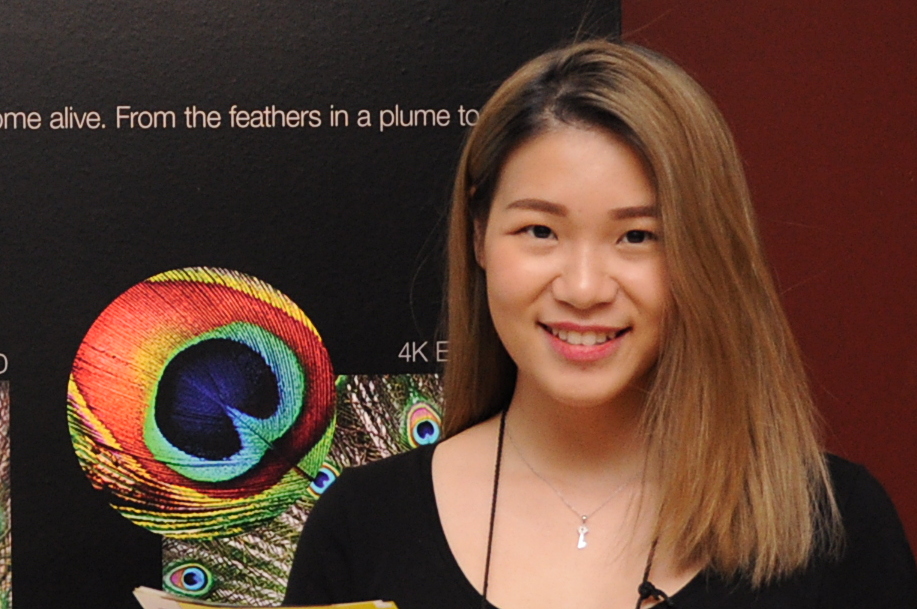 Asia Sound's range of Rega products: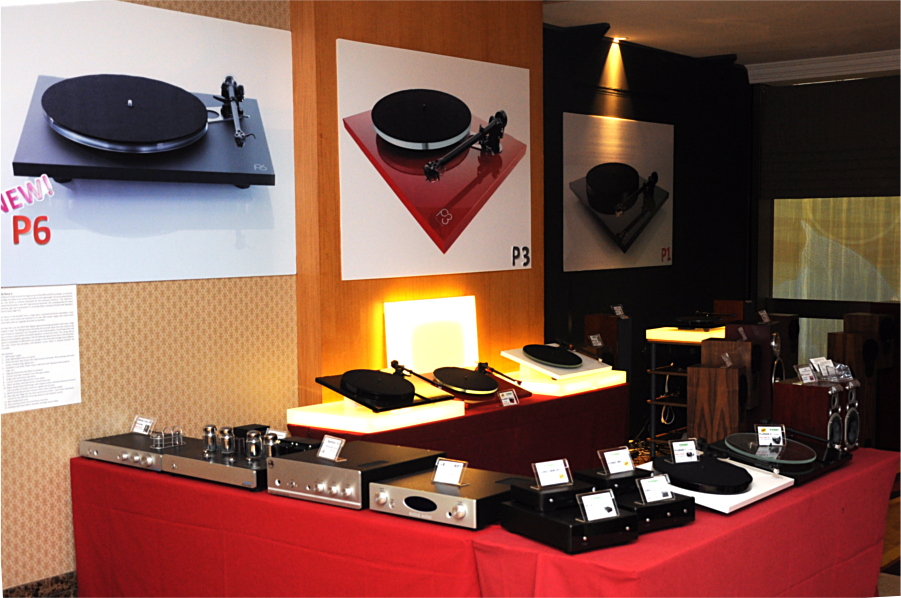 Perfect Hifi's KEF loudspeakers: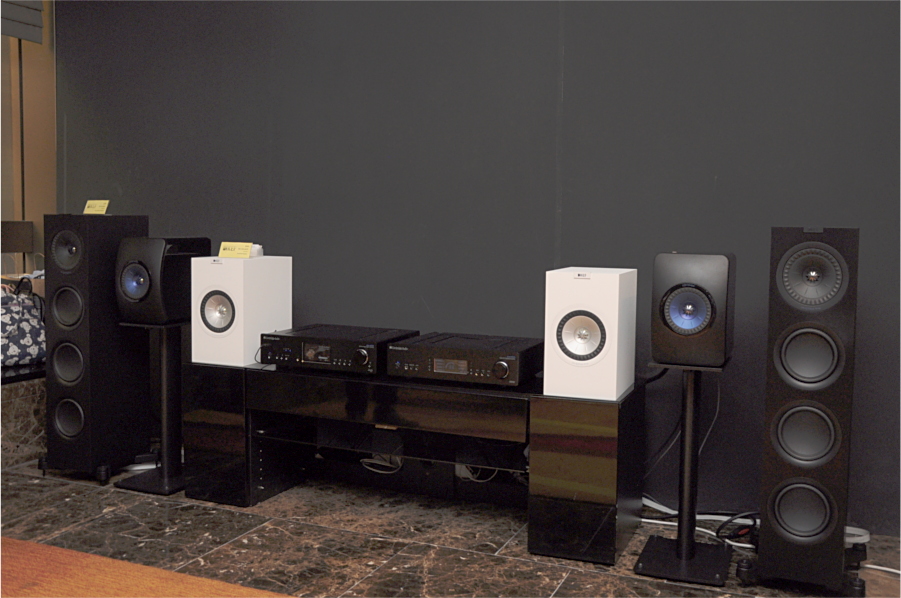 DV Audio's pair of Devialet Phantom Gold were filling the big conference room with music and a pulsating bass line. I couldn't detect any sign of stress from them at all: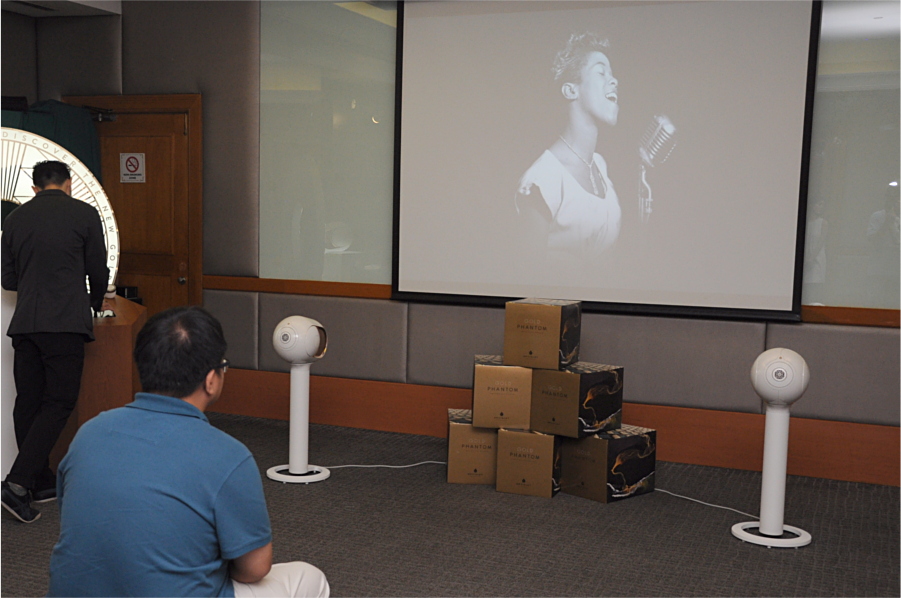 Perfect Hifi paired Sonus Faber's very new Amati Tradition with Audio Research: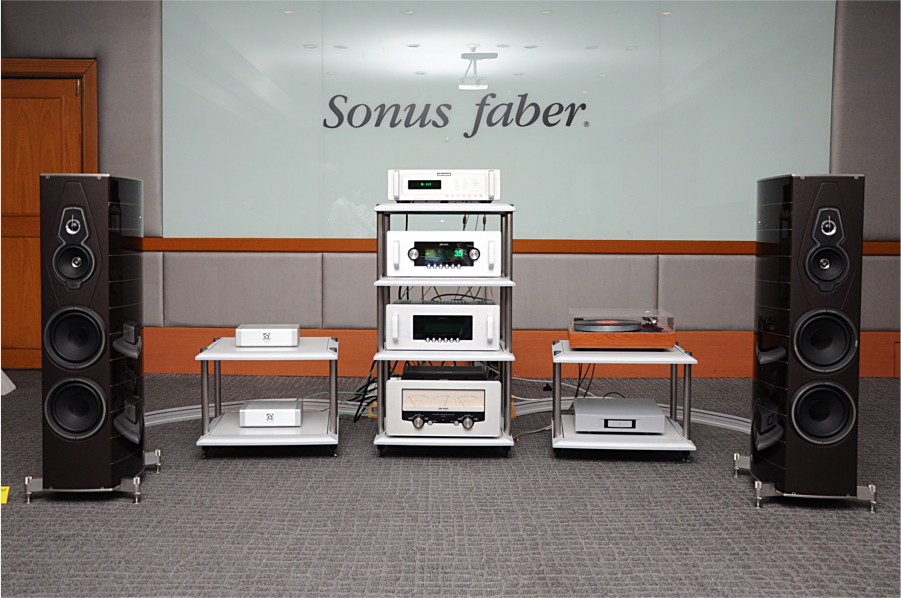 CMY as usual had many systems set up to showcase the brands they represent.
Here was the impressive Clearaudio turntable line-up: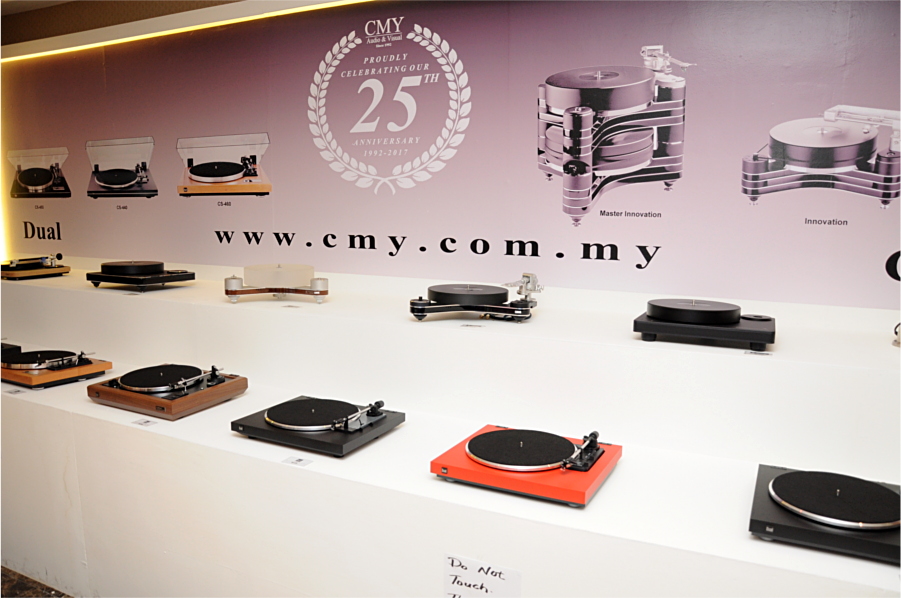 A CMY system comprised of Metronome, Clearaudio, PrimaLuna, Dynaudio, and accessories from Entreq: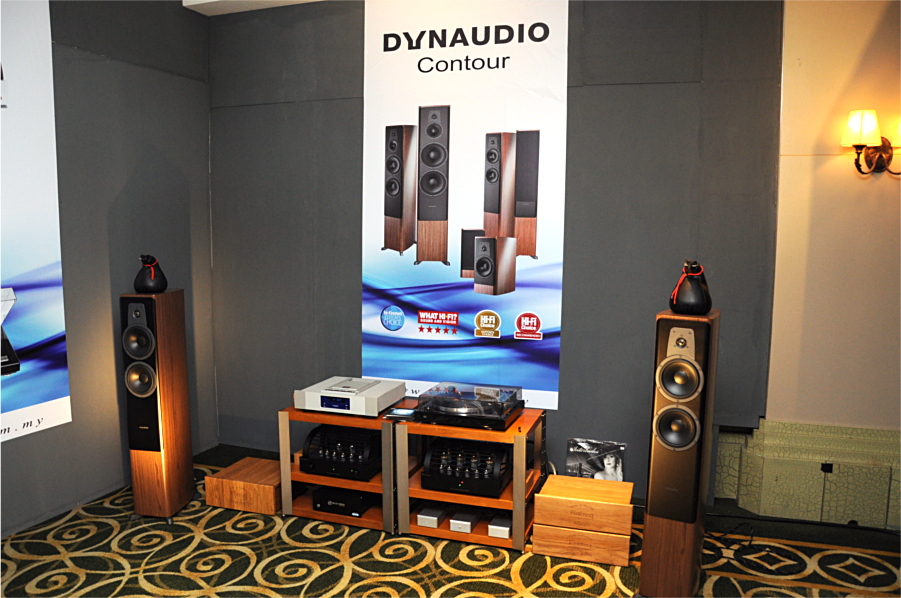 Another CMY system with Metronome, Karan, and ASI: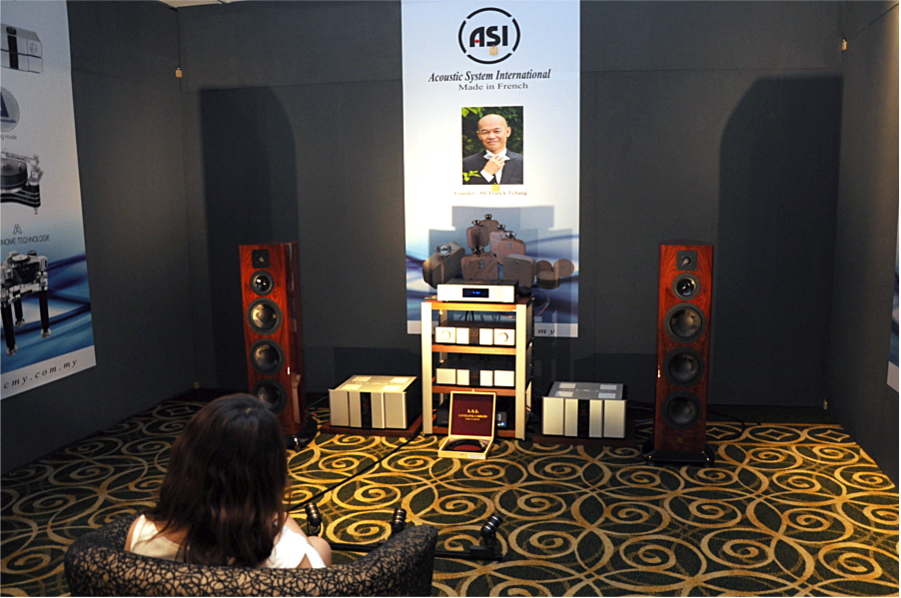 The top dog in the Naim world, the Naim Statement preamp and monoblocks: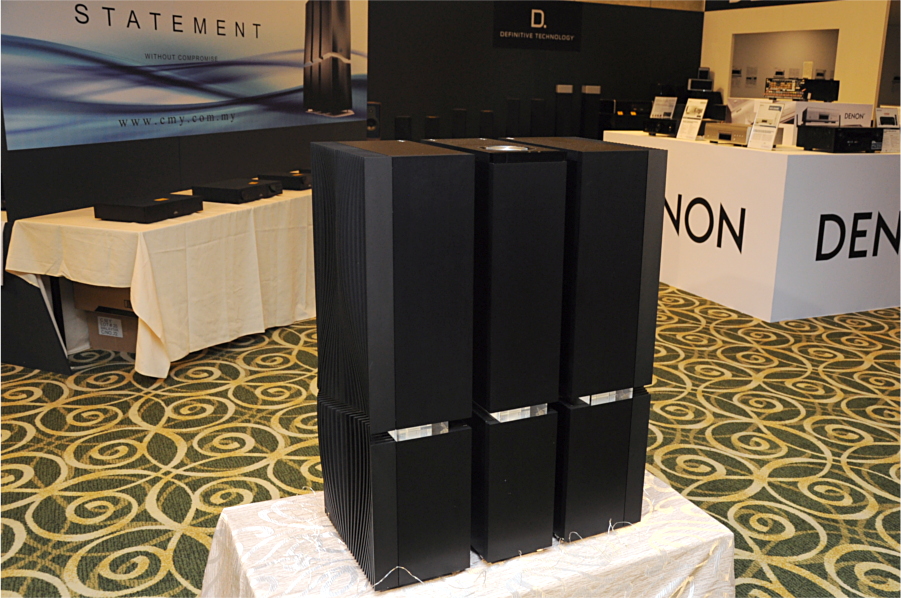 Another CMY product, MS HD Power. The booth was doing roaring trade: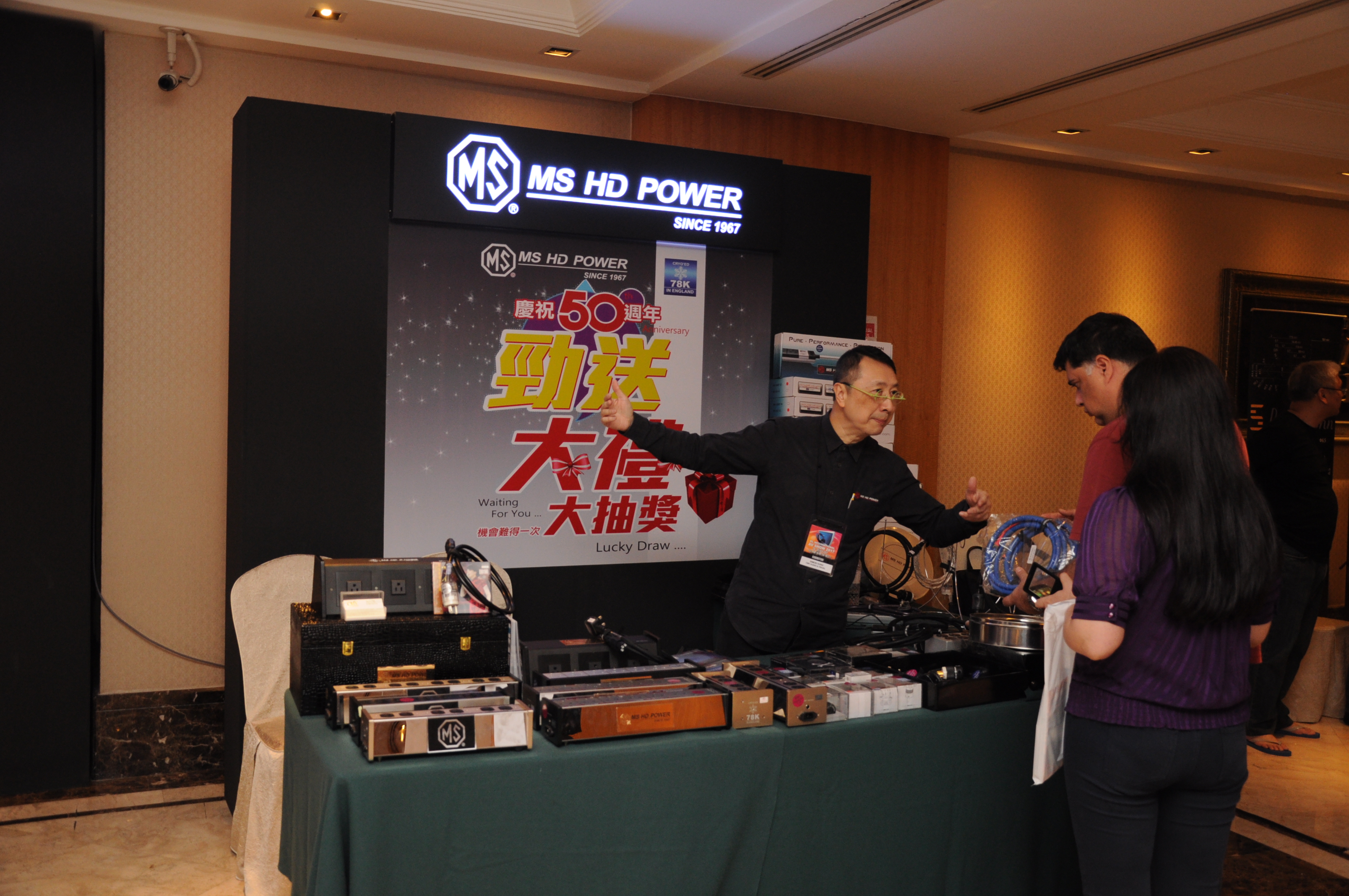 Showgoers who were into Karaoke systems would be greeted by the lasses from BIK Audio, a Karaoke brand from Japan: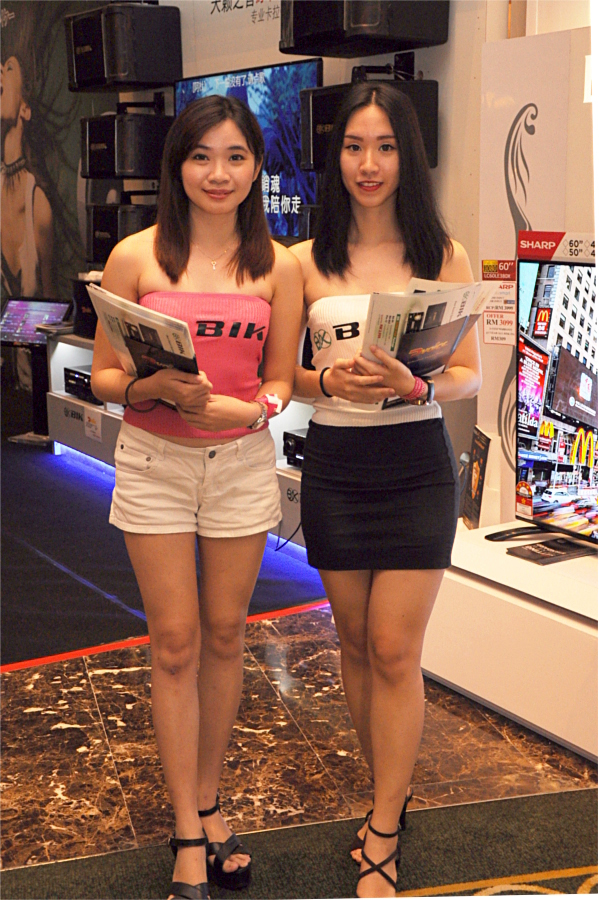 They would also bump into the ladies from Myway. Myway is a local specialist in Karaoke systems: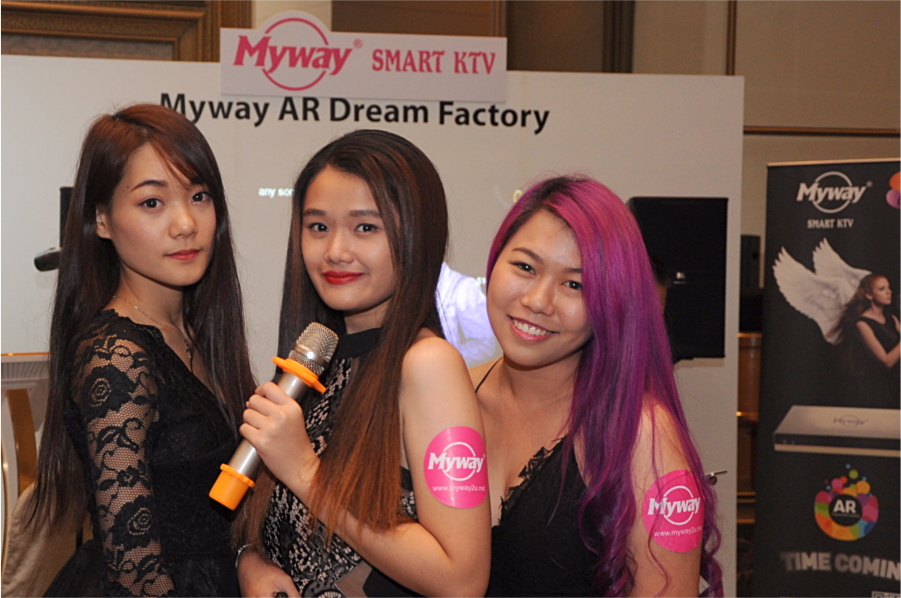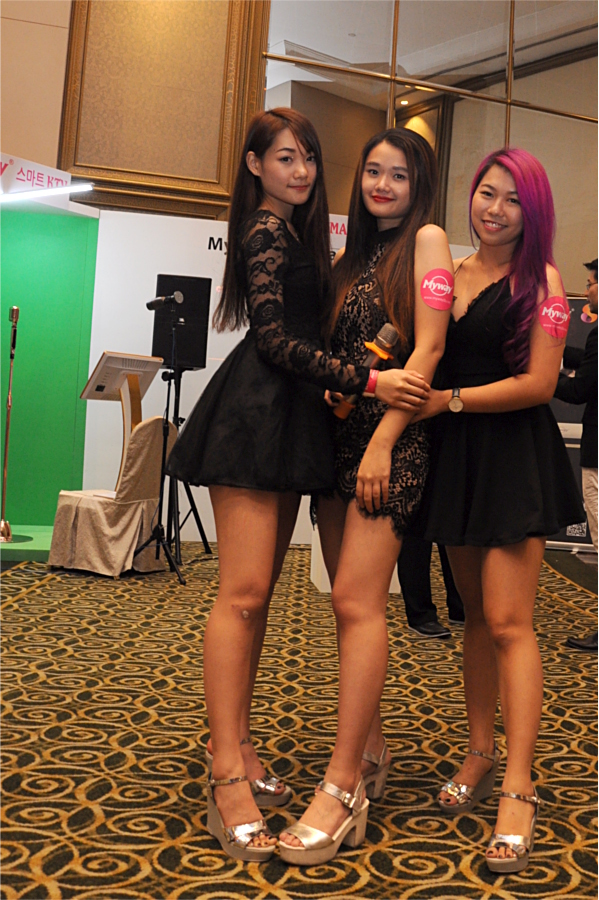 Absolute Sound had the impressively chunky Esoteric pieces doing music duties with Focal loudspeakers: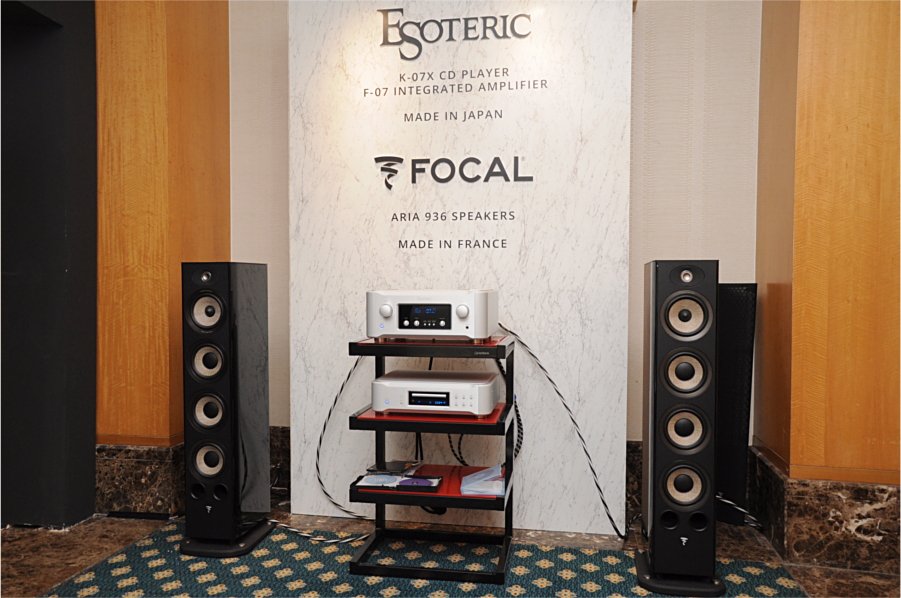 Another system from Absolute Sound consisting of FM Acoustics and Stenheim on silent display when I was there: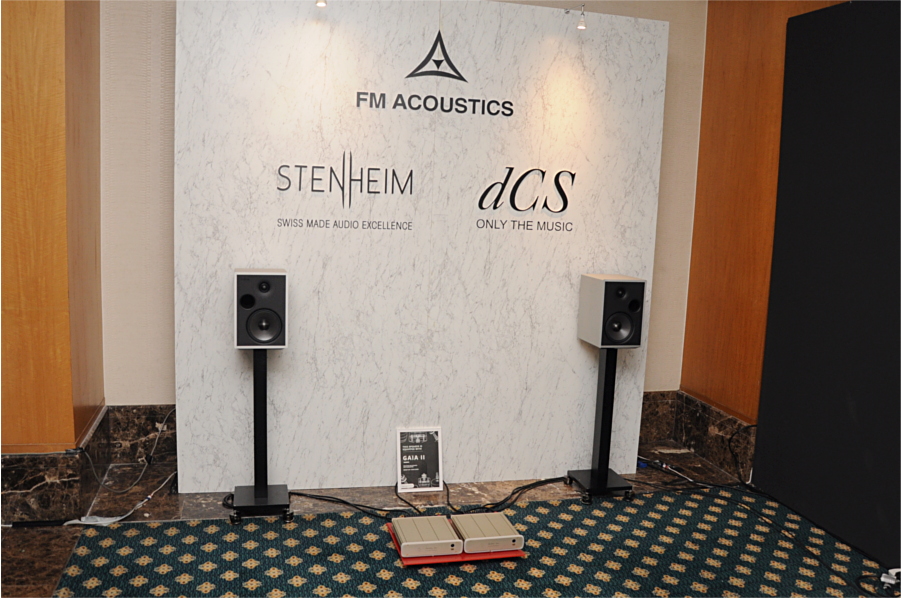 Acoustic Platform Solutions (APS) is a local outfit that supplies well made hifi racks and speaker stands. They also supply accessories such as spikes and cones.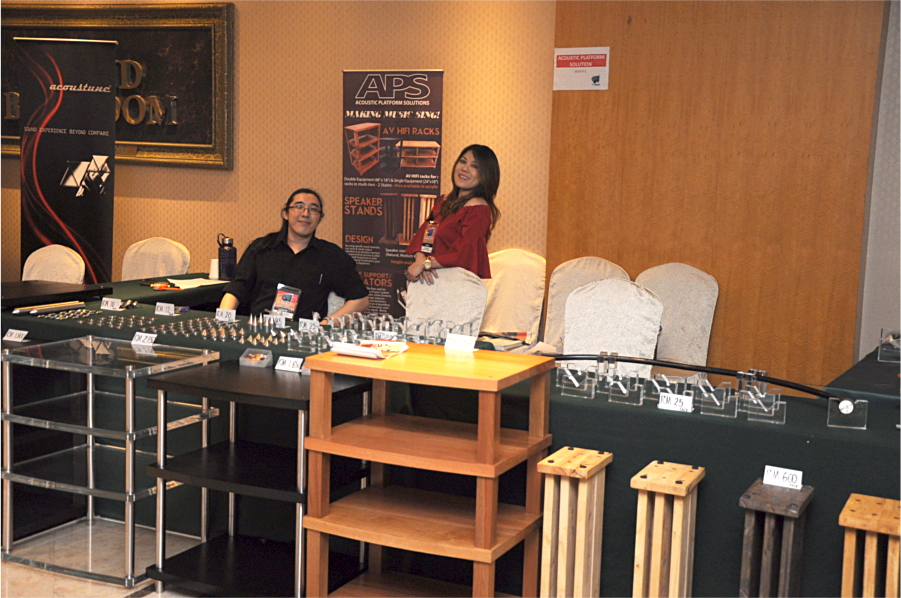 Swedish Statement's room – another one of my half-dozen favourites in this Show. The Sperling, Vitus and  Chario system put up a room filling (it was a huge room), rounded and enjoyably rich sound. Both digital and analogue frontends were doing equally well. All said, other than a small issue with bass definition, it was an amazingly good result, given the very short period of time the dealer had in order to set up a system in a new room.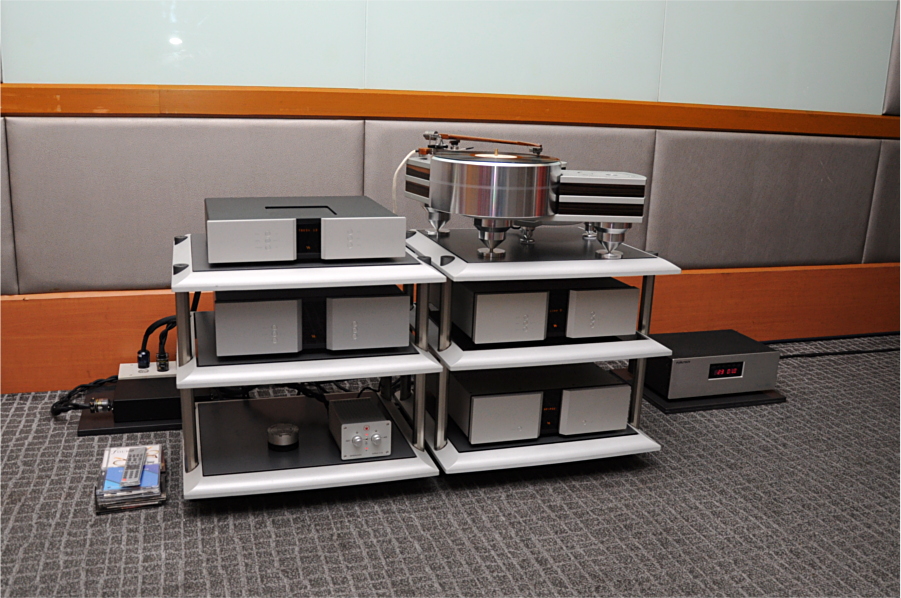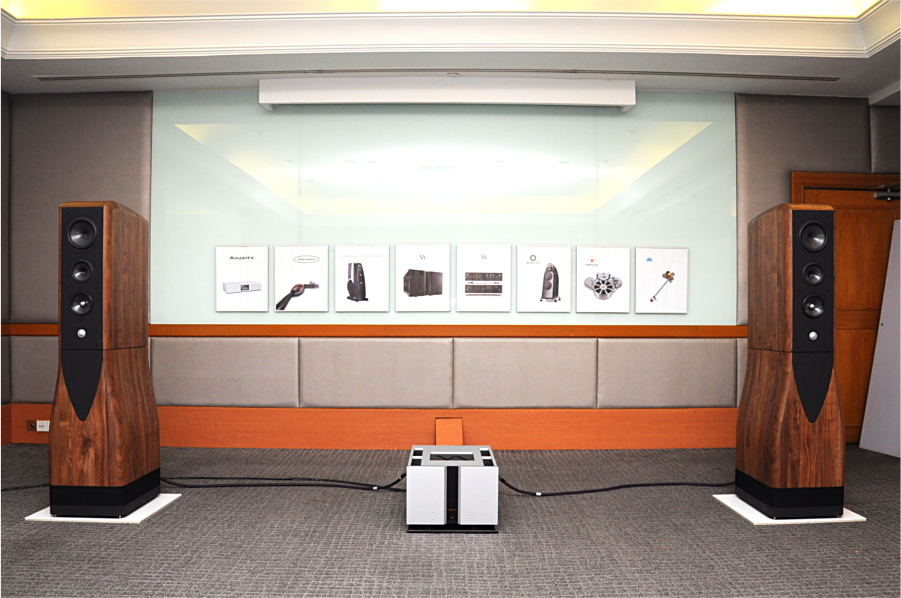 Audiophiles swear by MA Recordings' recording quality. Mr. Todd Garfinkel, MA Recordings' head honcho, had been a fixture in consecutive KLIAV Shows, he is seen here advising customers on MA Recordings' numerous productions.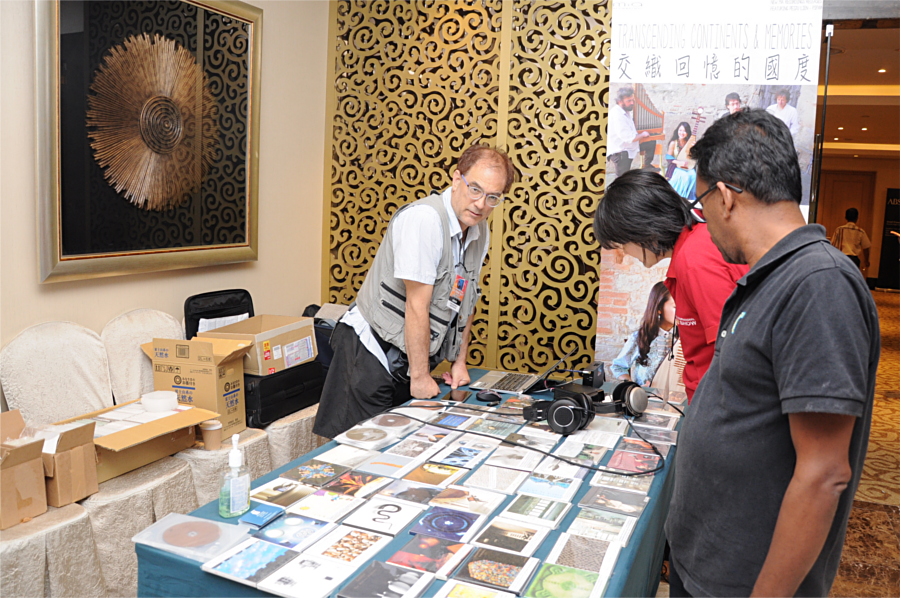 My Hifi Shop's system, with Aavik, Ansuz and Raidho was one of my top half-dozen favourites too. This system's strength lied in its clarity, balance, and light-footed-ness.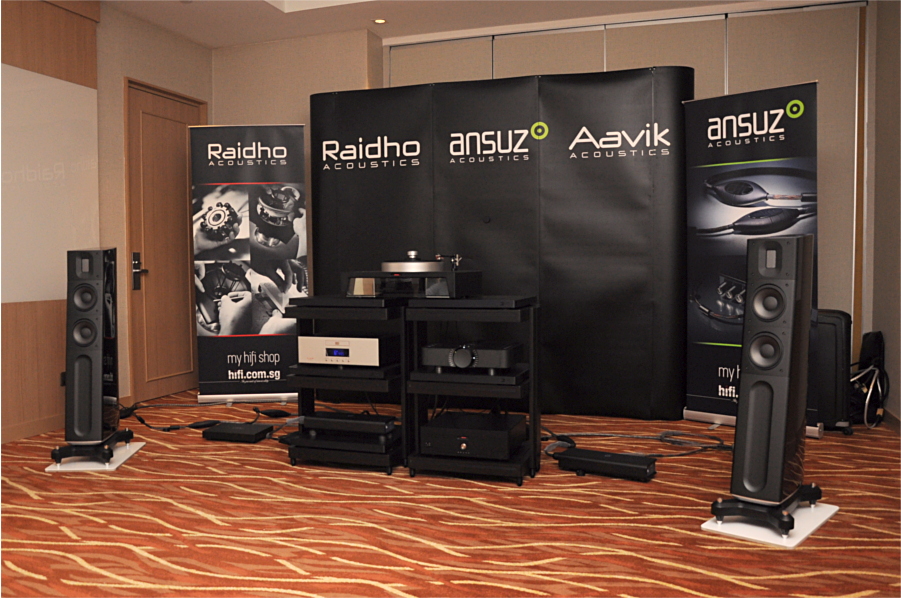 Seen in AV Design's room, Bryston is now into LP too. Here was Bryston's BLP-1 turntable with its outboard power supply, Bryston BP-2 phono amp and power supply upgrade.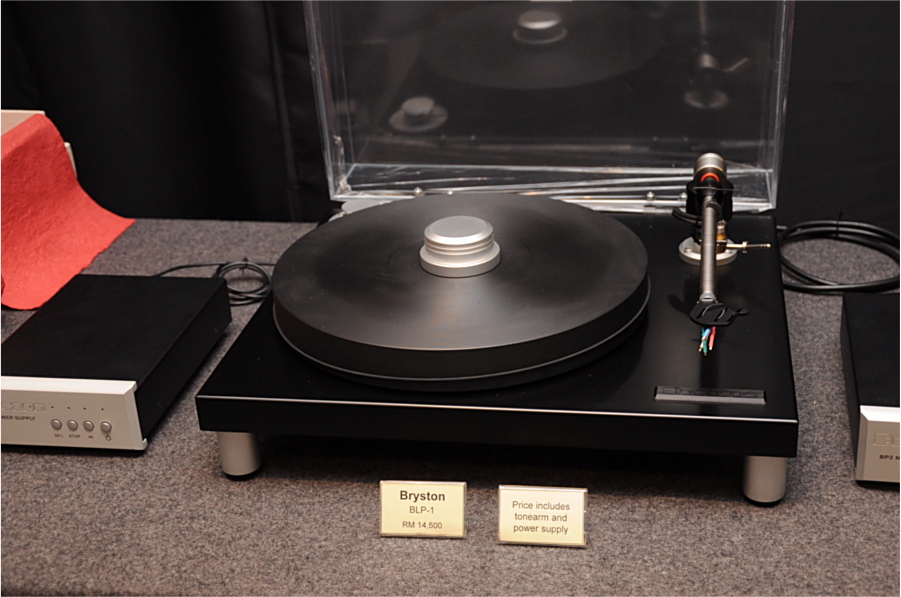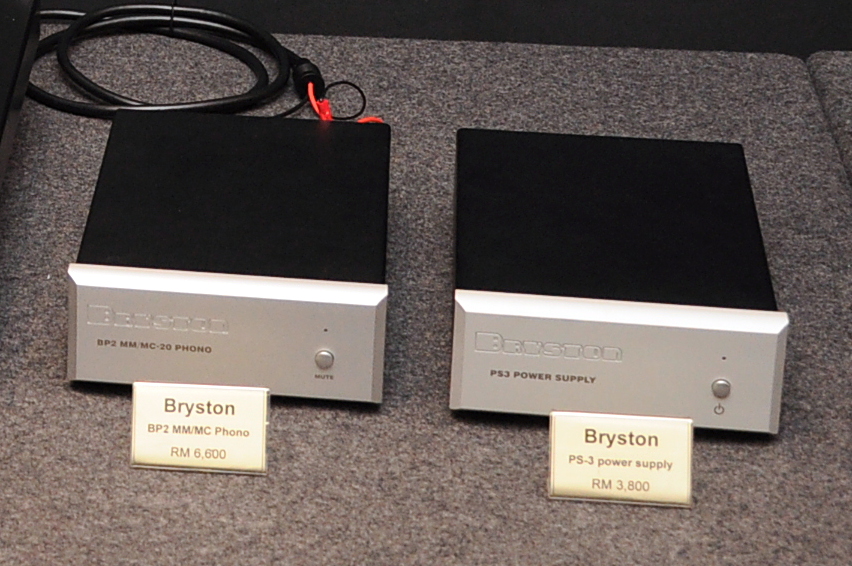 AV Designs also had the humongous PMC MB3/XBD-A loudspeaker system on demo. The PMC was fully active and tri-amped with PMC's own amplifiers. This system made it to many people's list of best-sound-of-the-show. It was of course one of my favourites too. This system was easily the biggest sounding, most dynamic and hardest hitting system in the entire Show, but yet keeping an eye firmly on conveying the musical message: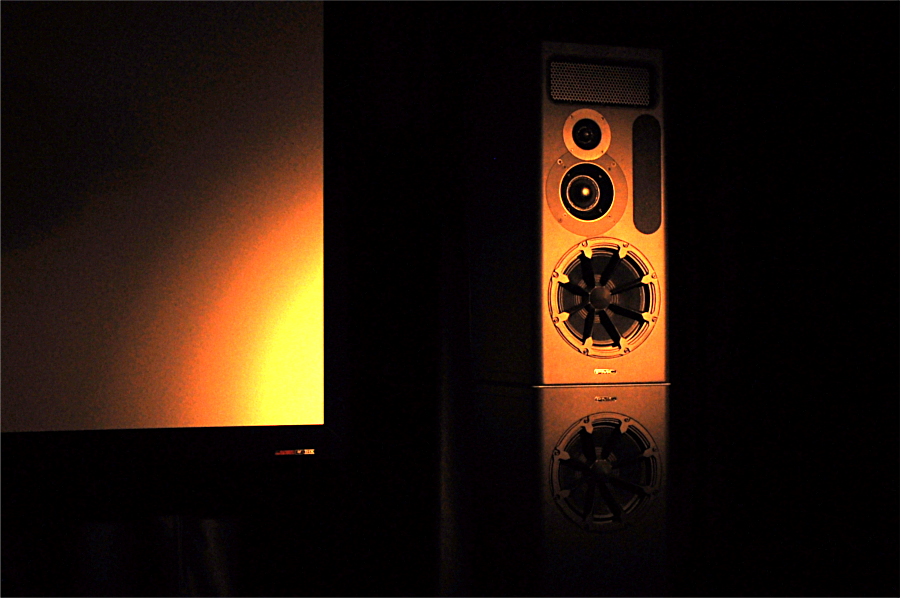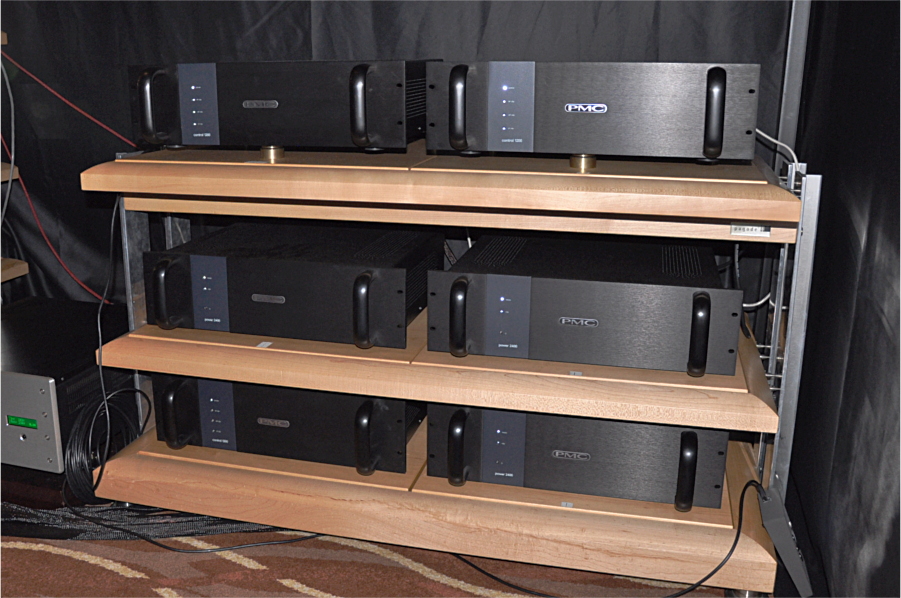 Hifi Creations was another major talking point of the Show. While the new Yamaha flagship loudspeaker, the NS-5000, was attracting much attention, the supporting cast was no less strong too – they were all flagship models from Kronos, Absolare and Mark Levinson. The sound was inviting and warm almost to a fault, listening to music in this room was quite an easygoing, comfortable experience. No doubt that was how it drew people back again and again to the room or to stay in for a long listening period.
This system was easily one of my top half-dozen favourites in this Show too.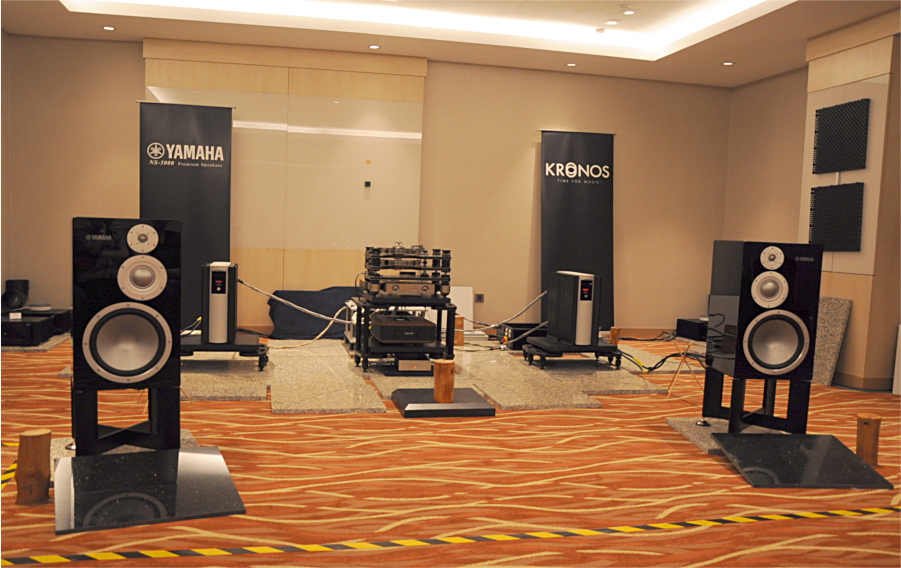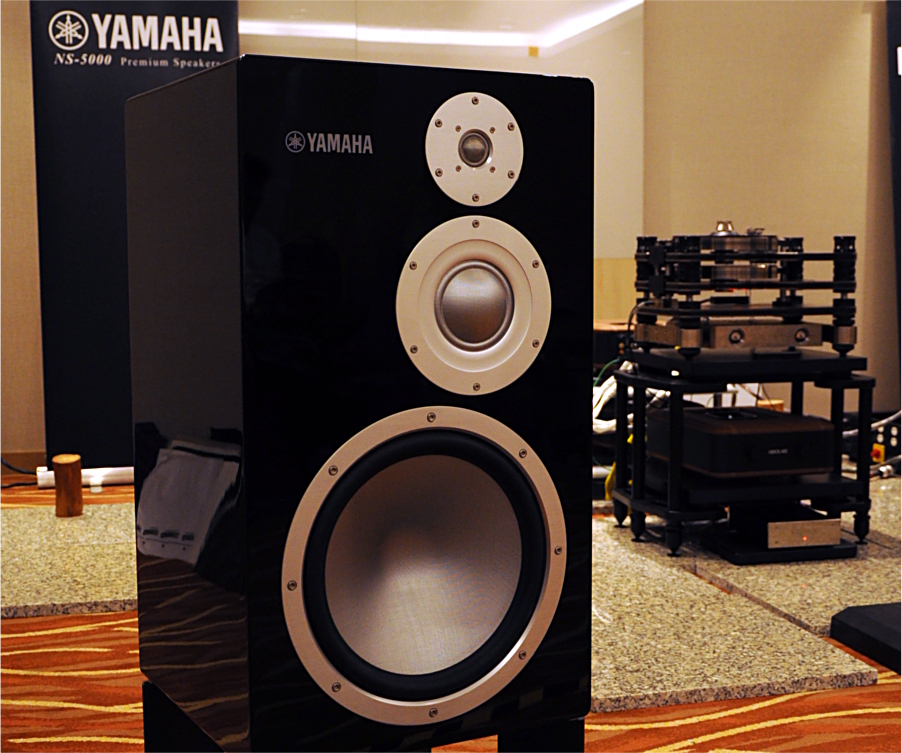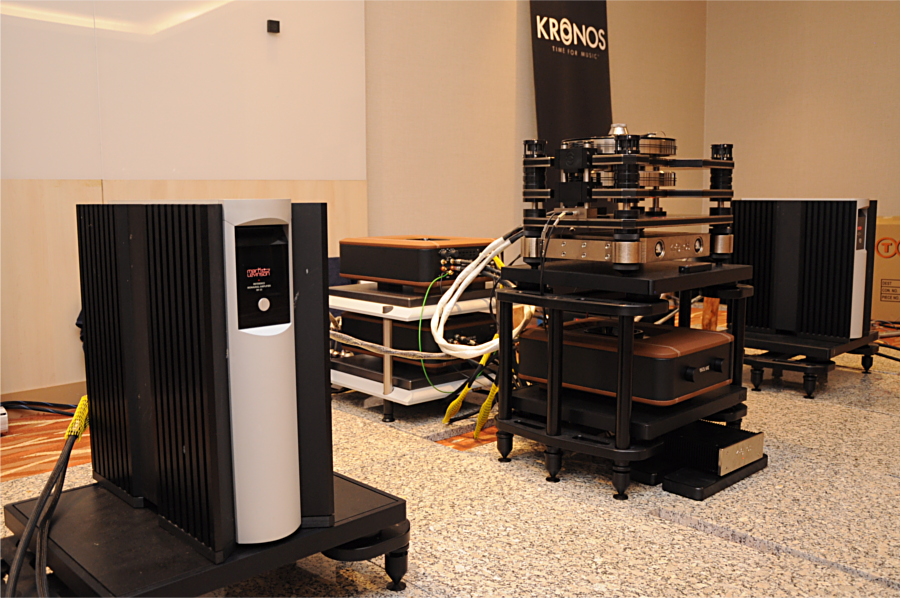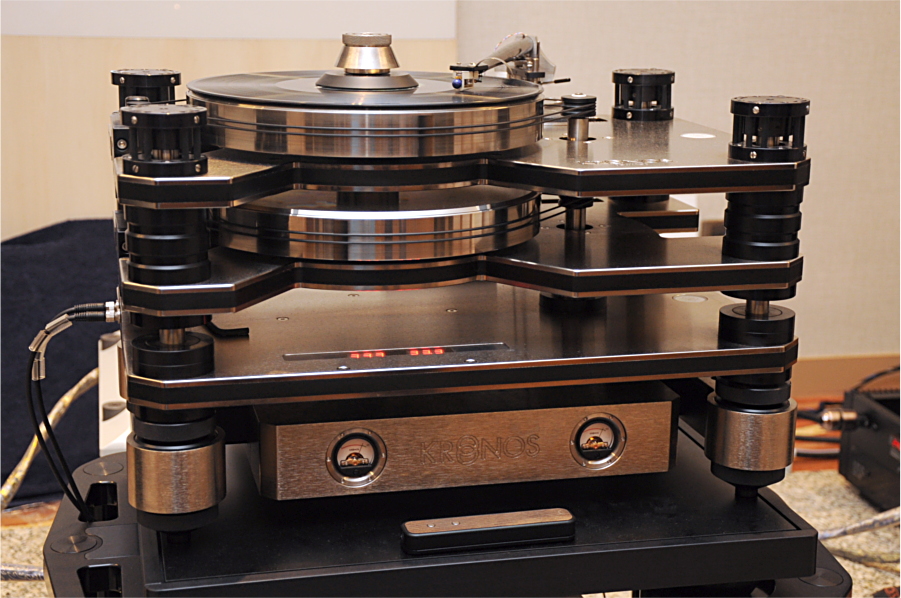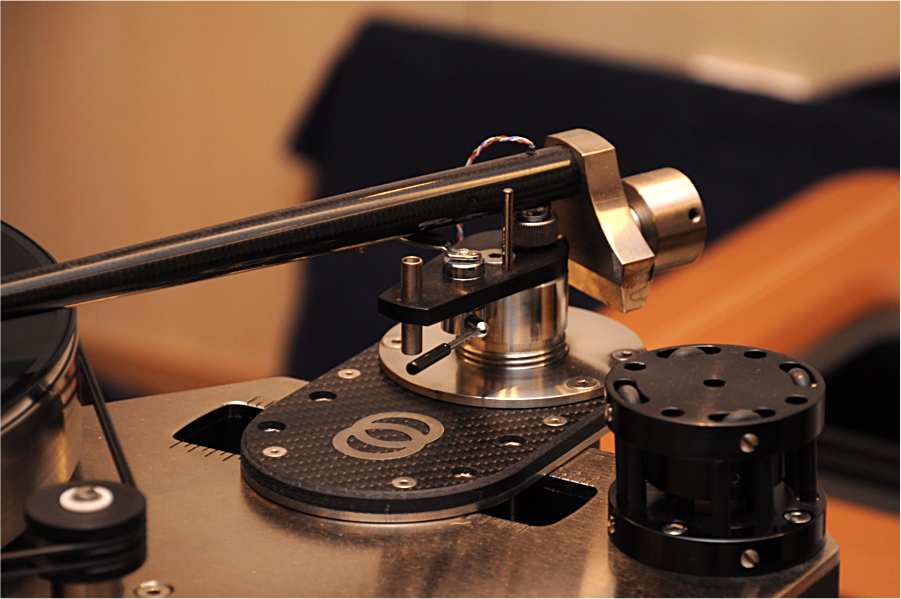 Triangle Art demo'ed their frontends and amps with Venture loudspeakers. If you didn't believe any talk of how a system's sound could drastically change from one day to the next, you'd have believed if you visited this room on consecutive days. On Friday when I was there, I wasn't impressed with the obviously thin and somewhat weak, though clear, sound. On Saturday when I went back there the second time, I found that the system had bloomed. There was meat on the bone, there was air, there was liveliness, and the sound stayed clean and clear. More importantly, I had a feeling that this system had yet more to give if given time.
And so this system took up a slot on my Show favourite list: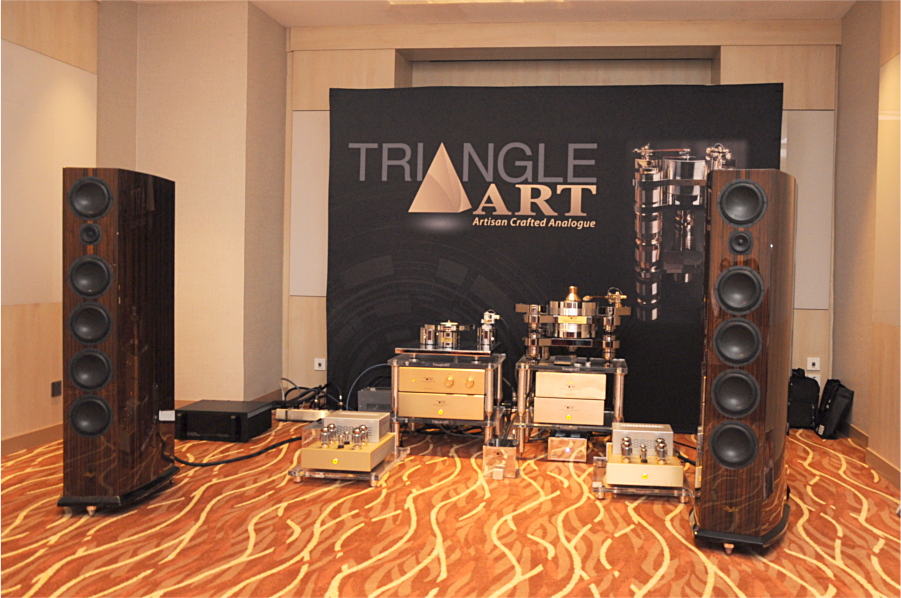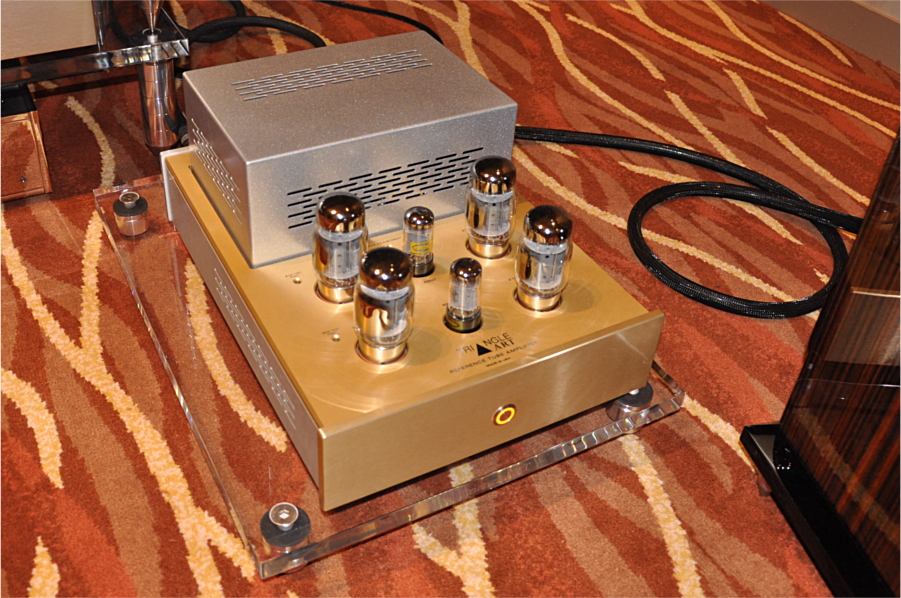 Triangle Art's equipment had a lot of bling, which was not conducive to flash photography! 🙂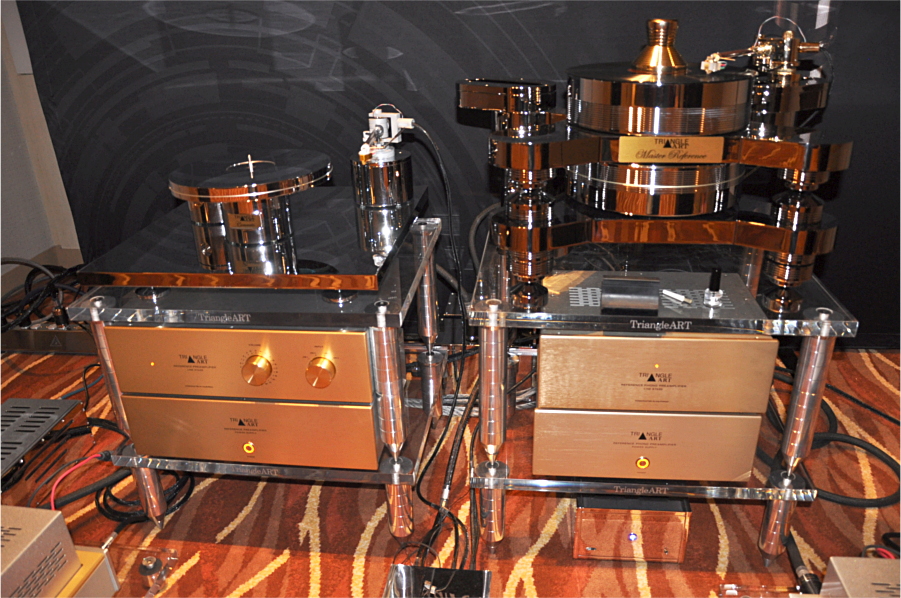 I close out this post with a photo of some of my hifi buddies, going by their smiles I am sure every one had had a great hifi weekend, cheers!