By Lam Seng Fatt
Now that everything has settled and after all the comments posted on Facebook, it is timely to post my take on the recent Kuala Lumpur International AV Show 2017.
Please take into account that this list of "Best of…" is in random order.
STEREO SYSTEMS
The power of PMC
James of AV Designs has always been good at tuning his system for AV shows regardless of venue. This year was no different.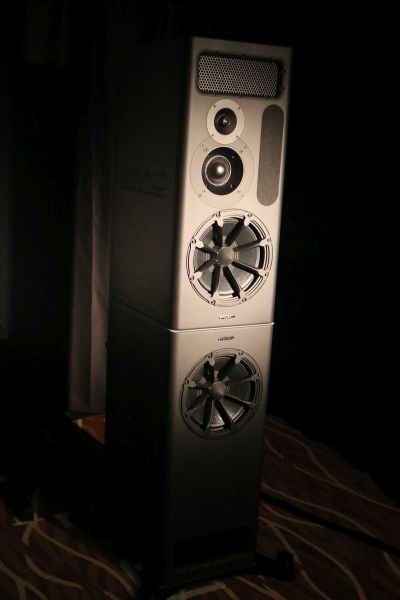 Armed with the huge active PMC MB3 XBD-A with dual 12-inch radial drivers per speaker and powered by PMC's own DSP-controlled Class D amps, the system was set up primarily for AV duty, but it was no slouch even when used for two-channel stereo listening.
The PMC's bass could go so low that he did not use sub-woofers for AV demos. The bass was so powerful that I could hear the walls rattling outside the listening room.
Since they were big speakers, the sound created was also big.
Splendid Spendors
This was the surprise hit of the show. Few audiophiles expected Spendor to sound fast and punchy with extended highs while retaining the fabulous mids and vocals that epitomize the 'British Sound'.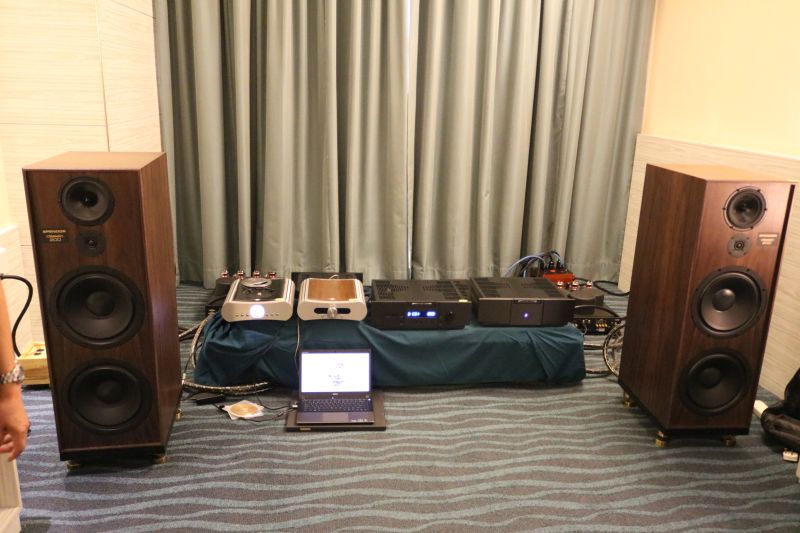 Vincent of Acoustic Arts set up a no-holds barred system comprising a Balanced Audio Technology REX II pre-amp, two REX II monoblock power amps for the mids and highs, and two VK255 SE for the bass. Source was a Gato CD player.
The bass could also go so low that the false ceiling of hotel room rattled a bit.
Yamaha NS-5000: Start of a new legend
These speakers were undoubtedly the most talked-about before and even after the show.
Older audiophiles who remember the legendary Yamaha NS-1000 (with beryllium dome mid and tweeter) made a beeline to hifi creations' room and I met many respected audiophiles and sifus in the room.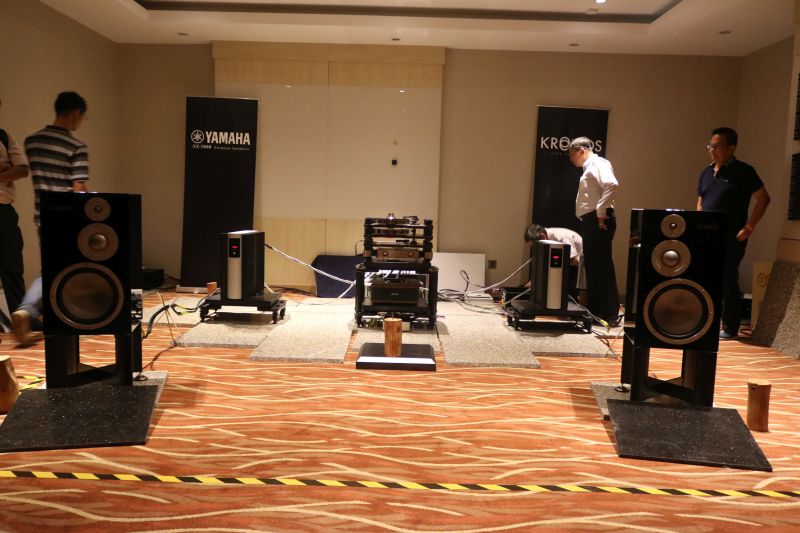 Another high-end system was set up to demo these speakers. The system comprised the Kronos Pro turntable with power supply, Absolare phono preamp and preamp and Mark Levinson monoblock amps.
Great-sounding Gryphons
There were some folks who did not like this system in WTL Trading's room, but they heard it when the Gryphon Diablo 300 integrated amp was used. When I was in the room, the Mirage preamp and great Colosseum power amp were used to drive the Mojo S standmount speakers with CDs played on the Scorpio CD player.
With the 180-watt beautifully-designed Colosseum power amp, the all-Gryphon system sang sweetly.
Danish delights
The system in my hifi shop's room  comprised the Dohmann Helix 1  turntable with Lyra Etna cartridge, the Raidho D2.1 speakers, Aavik U300 amplifier, Ansuz DTC cabling, Audio Note CD 3.1 and HRS isolation system.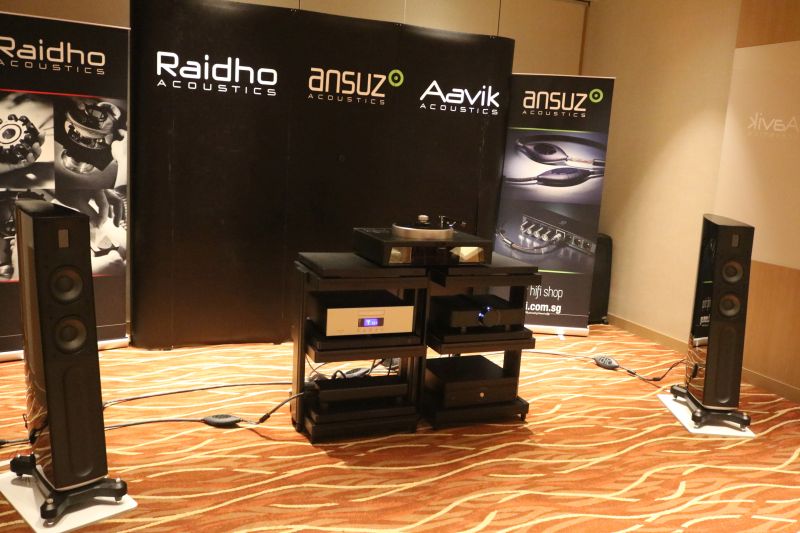 This turned out to be one of the better-sounding systems at the show with Lars Kristensen from Aavik/Ansuz hosting the demo sessions.
Vitality of Vitus
Swedish Statement's room was huge, but its system could play music to fill up the vast space with punchy and robust sound. That is not an easy thing to achieve. Audiophiles will remember a famous British brand of speakers that failed miserably to fill a large hall on the fourth floor of JW Marriott hotel with robust sound some years ago.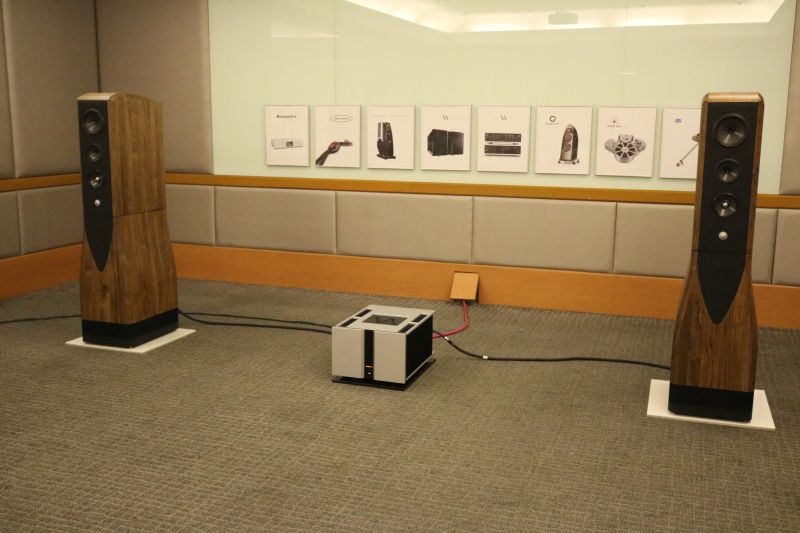 Swedish Statement's system comprised a Vitus Audio SS103 power amp, MPL-201 Mk II preamp, SP-102 phono, RCD101 CD player, Sperling udio L-1 turntable, Durand Telos tonearm, Acoustical Systems ARchon cartridge, Chario Serendipity speaker, Jorma Design interconnects and Furutech speaker cables and power cord.
Soaring Sonus
Perfect Hi-Fi's room was also huge, but the Sonus Faber Amati Tradition speakers driven by Audio Research pre and power amps with Nordost cables managed to fill the room with a robust sound.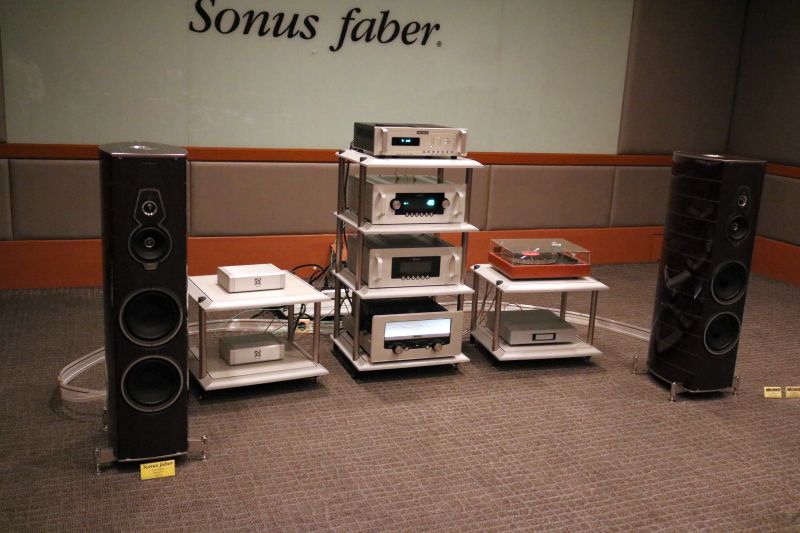 The new Sonus Faber speakers sounded quite detailed and transparent.
Musical and affordable Musical Fidelity
This basic Musical Fidelity and Dali set-up produced a nice and likeable sound without being too costly for the majority of audiophiles.
A&L showcased its Musical Fidelity M6SI amp and M6SCD with a pair of Dali speakers. It was simple, but the sound was quite enjoyable.
HOME THEATRE

Visual
AV Designs
Without a doubt, AV Designs won this category hands down. Using the best projector in the market, JVC's native 4K flagship projector , the DLA Z1, the images were crisp, sharp with dense colours.
Few in the market can match James where tuning the performance of projectors is concerned. At the show, the 4K movies in AV Designs' room showed the true quality of 4K and many left wondering whether they could watch movies on their AV systems in their homes again.
JV Concept
I felt the colours were exaggerated and the contrast was artificial, but the AV system in this room was still a notch up compared with the others.
JV Concept used the JVC DLA-X5500 projector and the images would have been better if the contrast had been turned a bit lower.
Sound
Maxx Audio Visual
At Maxx AV's room, Max kept telling me to wait for the gunshot scene. So I waited and when John Wick fired that shot, I almost jumped up.
Max used a huge SVS sub-woofer for the low notes and he skillfully tuned it such that the bass was not boomy or over-powering, but you could feel the bass waves.
I watched his demo scenes and I could feel the pant legs of my jeans fluttering even though the bass I heard was not boomy. The Atmos effects were also cohesive and convincing.
AV Designs
AV Designs used the same system for two roles – to demo stereo music listening and Atmos 4K movies.
Since the active PMC MB3 XBD-A speakers had bass that went really low, there was no need to use sub-woofers. Indeed, the walls rattled when I was there for a demo.
The sound was fantastic for both stereo listening and AV purposes and the Atmos effects were good too.
Living Audio
The Atmos system had top-firing Atmos speakers instead of ceiling ones. Last year, I felt Living Audio had boosted too much of the bass and it was boomy.
This year, the sound was not boomy and the Atmos effects were quite impressive.
Best TV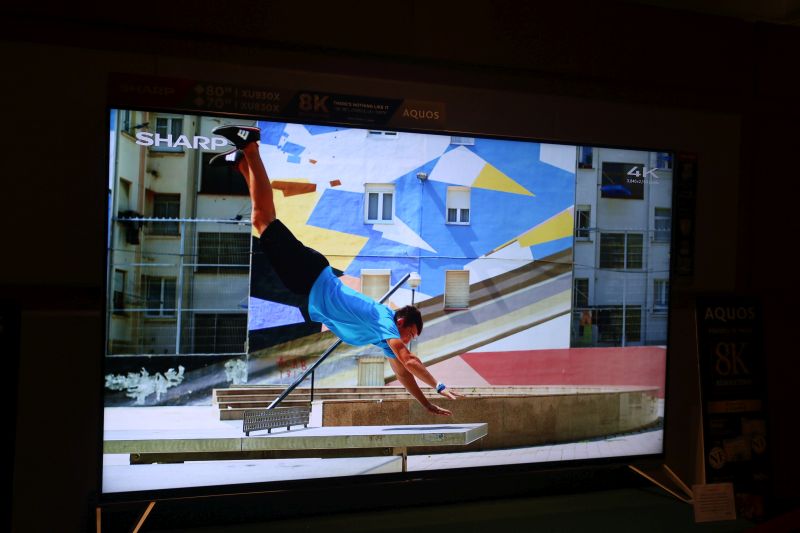 The Sharp 8K 80-inch TV. There were two at the show – one was on demo in the lobby of Sunway Putra Hotel while the other was used as part of the all-Focal AV system in Absolute Sound's room.