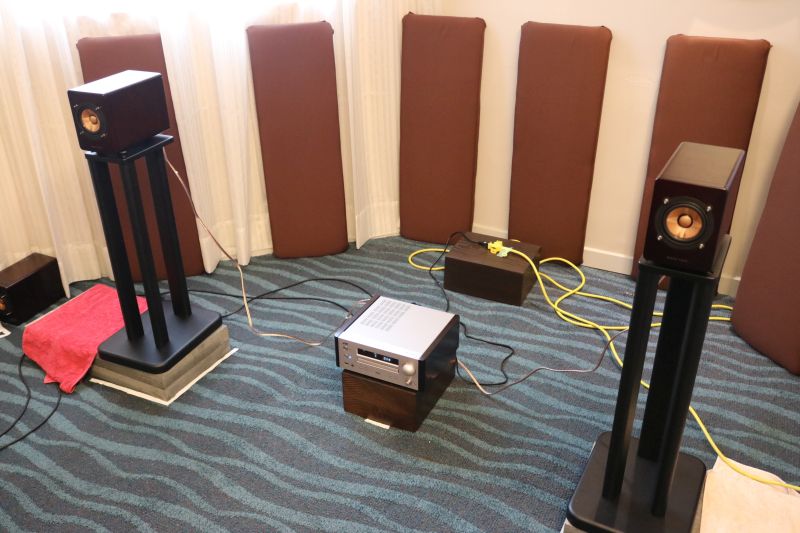 By Lam Seng Fatt
Tucked away in one corner of the Sunway Putra Hotel was the JVC room. I opened the door and Steven Woo, Sales and Marketing Manager of Klingen & Erlesen Sdn Bhd, quickly ushered me in and told me to listen to his speakers.
They were very small speakers on stands, but they created a big and warm sound. Given the size of the driver, the lows and highs were rolled off, but the mids were really nice. Not only did they sound quite good, but they looked cute too.
I noticed that the cones were made of wood. Indeed there was a cut-out of the speaker which showed the port and sound bars. Judging by the amount of care and effort taken to make the JVC SX-WD9 VNT speaker, it was obvious that it was the work of an audiophile who had tweaked the speaker with sound bars made of cherry wood and bamboo to create a warm sound.
Apparently, the designer even changed one screw on the speaker terminal plate to stainless steel as it created a clear and wide soundstage.
In the room was another pair of speakers, even smaller, that also used a wooden cone. These are computer speakers and looked even cuter. They are meant to be used while you are working on your laptop or PC.