Similar Yet Different
by Dick Tan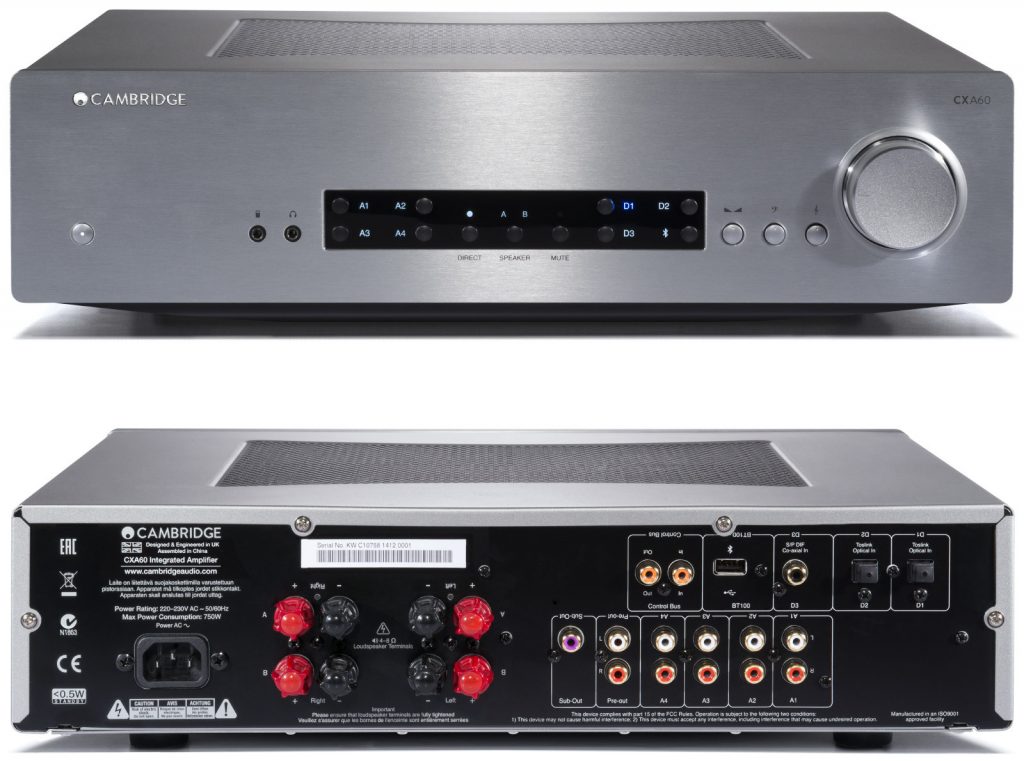 Introduced at the recent KL International AV Show 2017 was Cambridge Audio's CXA Integrated amplifier series.
Comprising two models, the CXA80 and the CXA60 the CXA Series according to Cambridge Audio is designed to 'bring the best out of your digital music'.
Reflecting this philosophy both the CXA80 and CXA60 are equipped with a plethora of digital inputs that include 1 S/PDIF coaxial digital input, 2 Toslink optical digital inputs and 1 USB audio input.  The CXA Series are also wireless capable via Bluetooth although to achieve this an optional adapter is required.
Inspite of its digital media appeal the CXA Series have not forsaken analogue based components and include a balanced XLR type input, four pair of RCA type inputs and a 3.5mm input located at the front panel for MP3 type portable components.
Outputs include two pairs of speaker terminals, a pre-amp output for connecting to external power amplifiers for increased power output if so desired, a headphone socket and a subwoofer output socket for driving an active subwoofer.
Another feature both models share is a high performance built-in Wolfson WM8740 DAC (Digital Analogue Converter).
Differences include power output which is rated at 80watts per channel into 8 ohms in the CXA80 and 60 watts per channel into 8 ohms in the CXA60.  Also, the XLR type connector in the CXA80 is omitted in the CXA60.
Looking virtually identical otherwise, the CXA Series is dimensioned at 115 x 430 x 341mm with the CXA80 weighing slightly heavier at 8.7kg against the CXA60's 8.3kg.
For further details contact:
Perfect Hi-Fi Sdn Bhd.
Tel: 03 58821693
Andy at 019 2112566