Keeping Pulses Racing Wirelessly
by Venoth Nair
Wireless speakers are all the rage right now as we move further away from cables with each passing year. There's no denying the convenience that's been given when all the wires are taken out of the picture. The key thing here however is striking a good balance between living easy and delivering a polished end product. Bluesound is one of those companies that have taken up the challenge to bridge this gap by developing a range of wireless products that will literally set your music free. Bluesound has a small but specific range which is built to achieve one thing and that's to make your music streamable or allow for streamable playback. Today we will be having a closer look at the middle child in their family of complete speaker systems that is the Pulse Mini.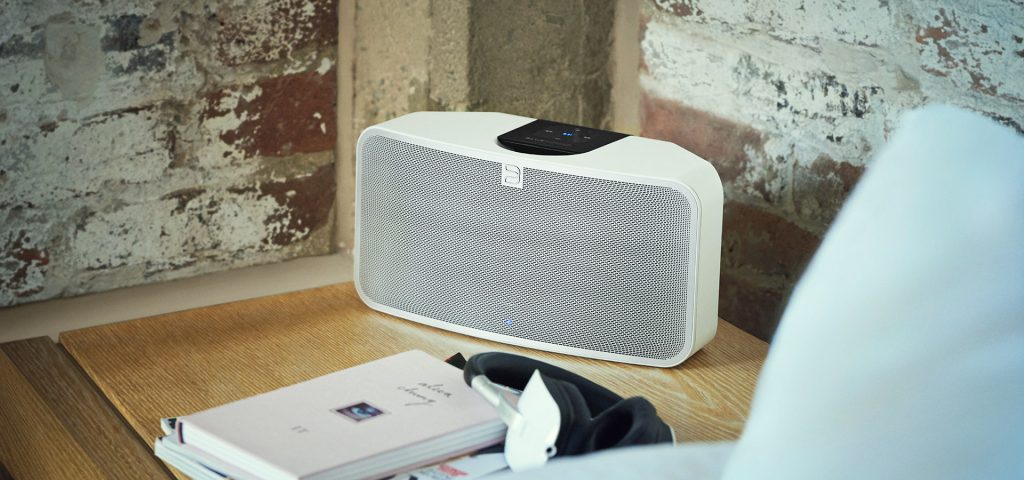 The pulse mini is a wireless speaker that is built to be used indoors and is somewhat portable. The speaker which measures in at 335mm wide and 172mm tall with a depth of 155mm at its deepest point is somewhat largish but is still portable thanks to a cleverly concealed carry handle just under the main control panel. Speaking of which, the unit comes with a slick touch control panel which has 5 main control parameters – a play/pause multifunction button, volume up and down as well as skipping back and forward. The rest of the unit's control functions are handled via the Bluesound App which provides a  thorough experience when it comes to source management.  It is even able to  control  numerous other connected Bluesound components.
The body of the unit has a slight convex front and a beveled side rear which makes corner placement a doddle. The entire main body of the unit is covered in a soft touch rubberized finish which feels luxurious but can be worrisome as this finish tends to get a little tacky as the materials ages. The front grill has a metallic finish with a unique perforated design that screams class. Overall the entire unit has a look and feel that reflects its high quality pedigree. A pedigree that can be further acknowledged the moment you turn the unit on.
Setup for the Pulse Mini is a straightforward affair that requires just a slight bit of fiddling with your network functionality on your mobile device and then the entire control is managed directly on the app. Powered up and ready to go, the Pulse Mini outputs a sound that's anything but small. This is, in part, thanks to the driver array which consists of dual 2-inch full range drivers mated to a 3.5 inch for the deeper end of things. There is also a rear port which helps the Pulse Mini keep basslines pulsating (no pun intended).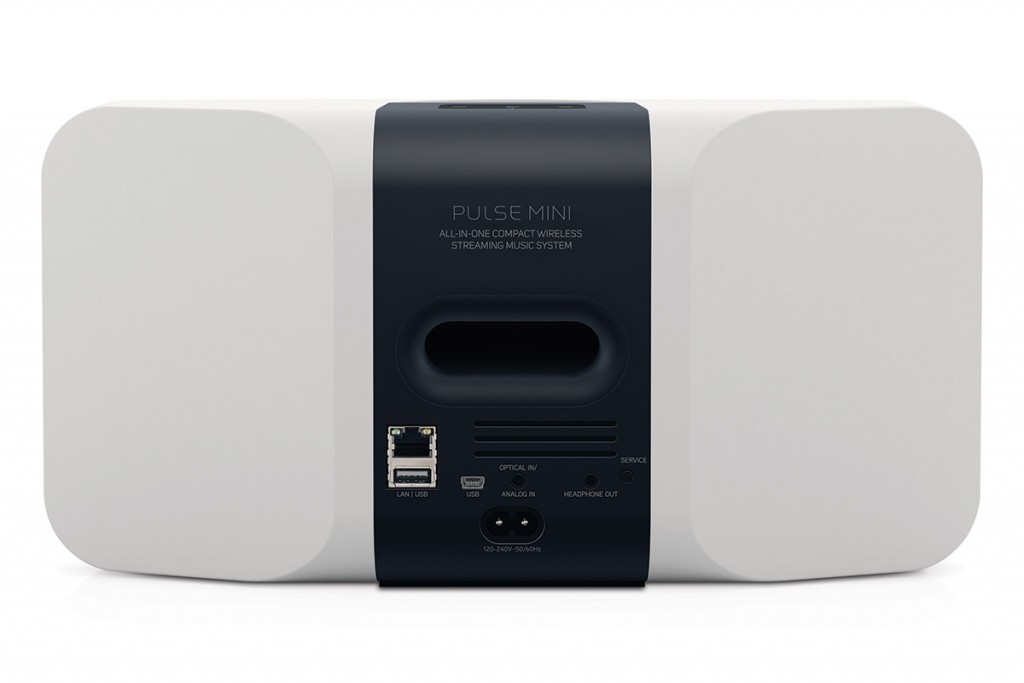 As far as connectivity is concerned, the Bluesound Pulse Mini works either through a Wi-Fi connection or a wired one, should you desire a little more stability. On the non-network side, the Pulse Mini offers a USB type A connection for your mobile storage device and a combination audio 3.5mm input jack that double as a Toslink connector for digital equipment. There is also a 3.5mm headphone output jack if you're feeling like a private listening session or if the unit is next to your bed and you don't want to wake the missus. Included also is a  mini USB type B input which is used to service and update the Pulse from time to time.
The Pulse Mini supports almost all kinds of popular formats available and even those in the hi-res spectrum except for DSD which is not really a deal breaker.  Playback through the Pulse is rather impressive as the unit is capable of reproducing a rather detailed and insightful performance. There is plenty of weight to the sound which contrary to its size can go loud and easily fill a large room with sound. The Pulse Mini only struggles a little bit when you go down to the absolute deepest of bass notes although to be fair to Bluesound this  is not uncommon for speakers of this size. This however does not at all reduce the sound quality of this great little unit as the rest of the frequency range is delivered in a well-balanced, clear and articulate manner.  The speaker is also great with any kind of music genre and doesn't find itself bogged down to just specific music types.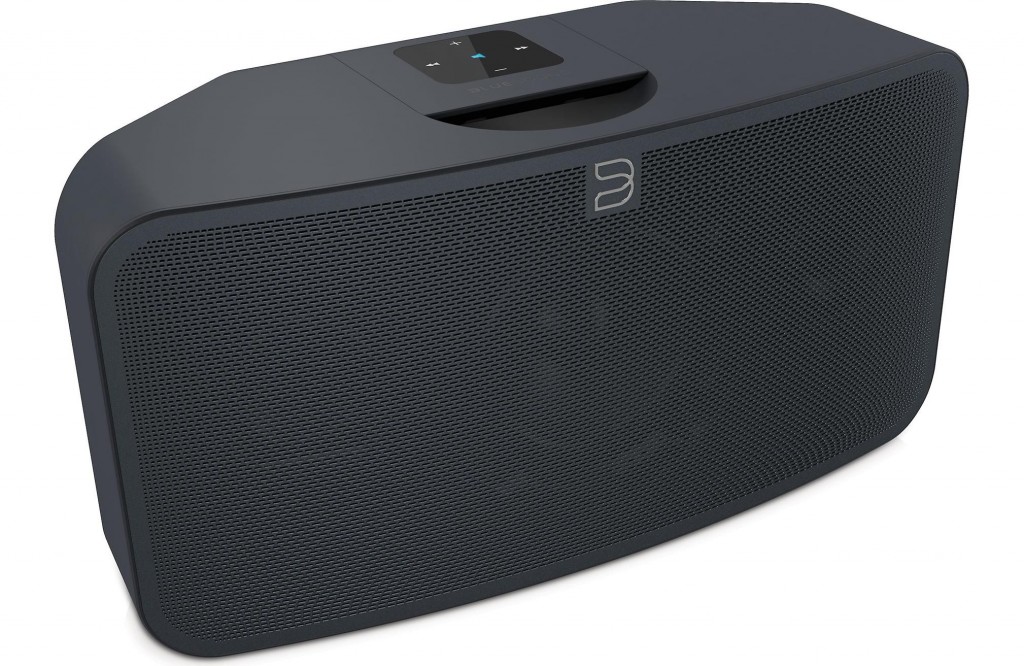 Admittedly the  RM2,500 Bluesound Pulse Mini is a rather impressive piece of kit. Its modern slick design paired to a high quality audio experience definitely justifies the unit's premium price. The easy to navigate control app simply adds more value to an already desirable piece of audio. Who would want a speaker like this? Well anyone who wants a no fuss quick audio fix without sacrificing space, sound quality and having to deal with something that doesn't look good.
For further details contact :
CMY Audio Visual Sdn Bhd.
Tel: 03 21439406 / 2143457
Dicky: 012 3308893