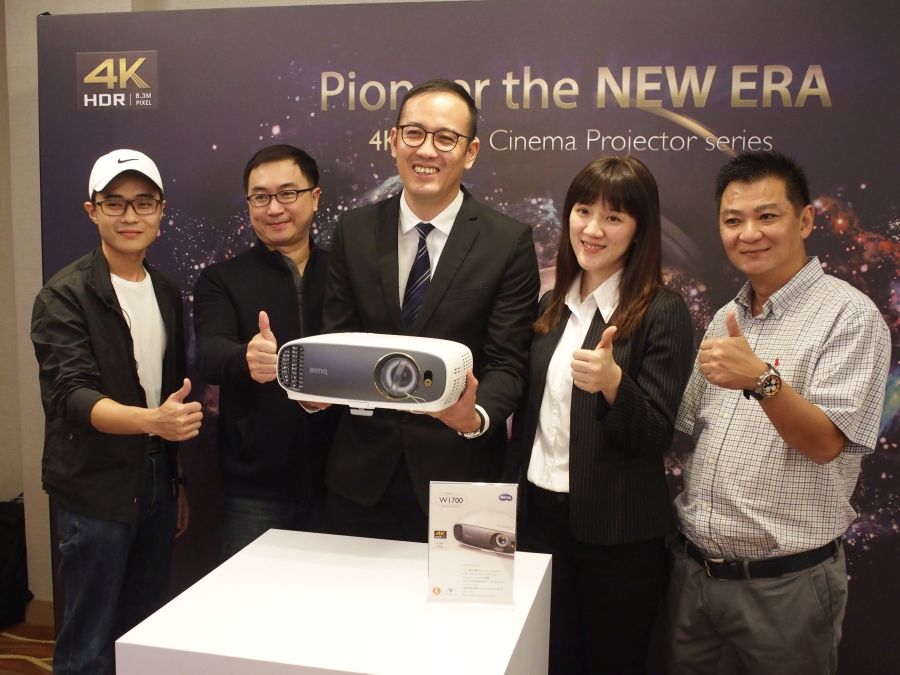 By Lam Seng Fatt
The main takeaway from the launch of BenQ's True 4K UHD HDR CineHome W1700 Home Cinema Projector at Sunway Plaza Hotel in Kuala Lumpur on Wednesday is that sharp images with stunning colours are within reach of the average AV enthusiast. Priced at RM7,999 and available from January 2018, the BenQ W1700 4K projector has set a new standard of affordability.
In a presentation by Sasha Huang, BenQ Asia Pacific Region Business Line Manager, it was revealed that the prices of 4K projectors have been declining steadily from 2015. In percentage terms, the amount of 4K projectors in the market costing US$2,999 and below has risen from almost nothing in 2015 to 34% in 2017.
4K has also become increasingly sought-after with its popularity increasing by 123% in the Asia-Pacific region in 2017 compared with 2016. Similar trends have been seen in other regions: Central America/Caribbean (67% increase compared with 2016), Eastern Europe (170% increase), Middle East/ Africa (138%), North America (153%), North Latin America (156%), South Latin America (375%) and Western Europe (43%).
"We are excited to be able to introduce BenQ's state-of- the-art home cinema projector. The new W1700 brings home the magic of big-screen 4K digital cinema to a broader audience, at a very affordable price," said Brian Lee, BenQ Malaysia General Manager. "We are stepping it up a notch by providing the latest UHD HDR technology – it is a whole new level of resolution. The new home cinema projector lets our audience enjoy a theatre-like experience right in their living room with friends and family. To put it simply, this projector is an affordable convenience."
BenQ also roped in renowned Malaysian film director Leroy Low who spoke on how the BenQ W1700 4K UHD projector can faithfully reproduce colours as intended by the director.
"4K movies are increasingly becoming the norm today and the BenQ W1700 4K HDR Home Cinema Projector has the ability to faithfully reproduce colour in 4K resolution as intended by a director making it an ideal choice for those who enjoy a cinematic movie experience at home," said Leroy Low.
BenQ's affordable home cinema projector is equipped with the latest 4K UHD HDR technology, as it offers 8.3 million pixel true UHD 4K resolution, CinematicColor accuracy, and projection-optimised HDR for stunning true-to- life image quality.
The W1700 utilizes revolutionary 0.47" single-DMD DLP technology to further minimise the projector's already sleek, compact profile for modern lifestyles, and a pure 4K-optimised optical system for ultimate image precision and colour accuracy without artifacts that can affect LCD projectors.
The W1700's pristine 4K video quality is complemented by High Dynamic Range (HDR10) support, offering greater brightness and contrast range with auto image optimisation.
The W1700 employs exclusive BenQ CinematicColor technology and the RGB color wheel to meet the film industry's highest standards of color accuracy. With over 96% coverage of the Rec. 709 color gamut with precise Delta E<3 performance, the W1700 faithfully reproduces exactly
what filmmakers intended.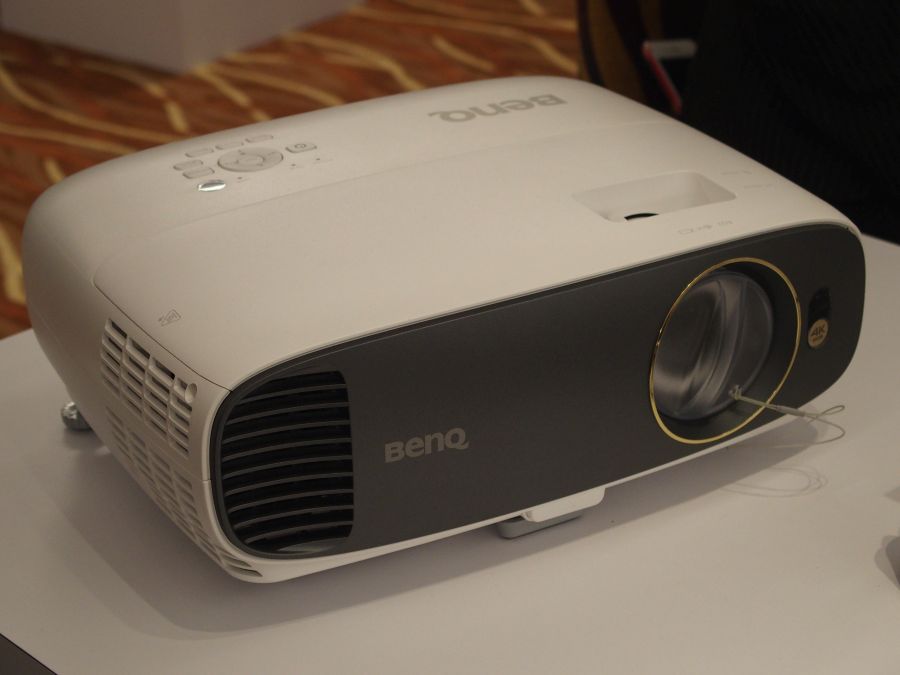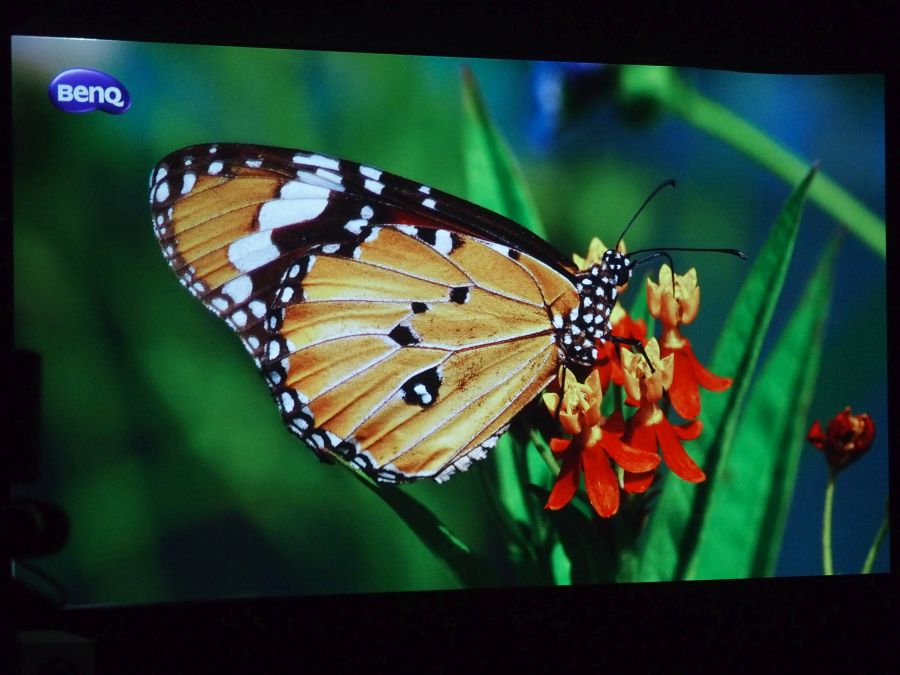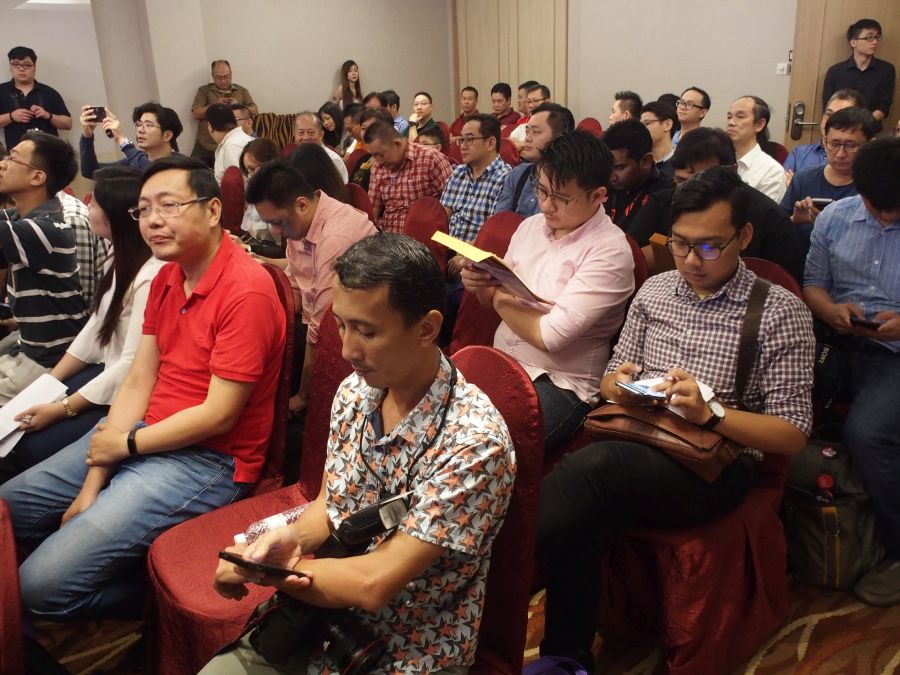 Simple and modern, the W1700 easily becomes a smart projector by connecting an HDMI dongle such as Google Chromecast or the Amazon Fire TV Stick to instantly stream TV shows, movies, sports, and even video games to the big screen.
Its compact footprint and lightness make it even more convenient. And, oh yes, the price.