Big Screen 4K for the Masses
by Dick Tan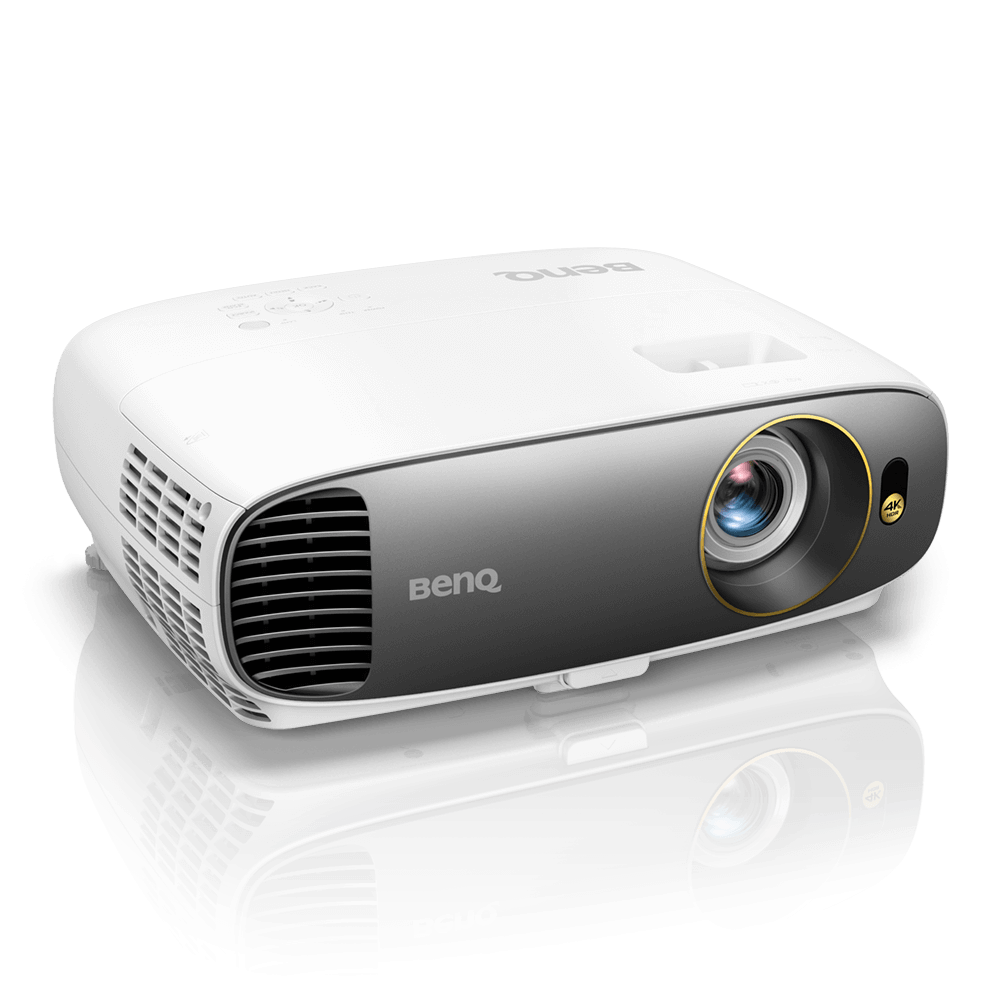 The BenQ W1700 DLP projector is not entirely new to these pages having been mentioned before earlier this year but in a brief 'product news' sort of manner.
It has, since its introduction been 'flying off' the shelf which explains the difficulty we had in trying to source one for a proper review. Now, some three months since its launch one finally is made available.
Why was the W1700 is short supply for such a long period of time?
The answer lies probably in the fact that it is the first 4K home theatre projector that retails for way below the RM10,000 threshold…. RM7,999 to be precise.
Thus, it goes to reason that for those who have been holding out for a 4K projector to hit a reasonably affordable price range, the W1700 would appear to be 'godsend', hence it's unavailability for reviewers like us for a period of time. After all, 'business comes first'.
Before I proceed to do my work on the W1700, I should perhaps explain that 4K projectors do not come cheap. Before the advent of W1700 the most affordable 4K projectors retails for approximately RM15,000. The medium high to high end flagship model easily command RM35,000 and up.
Also, there are two categories of 4K projectors to content with…… the true 4K projectors with a native resolution of 3840 x 2160 pixels and those that come with a FHD resolution of 1980 x 1080 pixel but utilize complex video processing algorithm to upscale the resolution to UHD 3840 x 2160 pixels.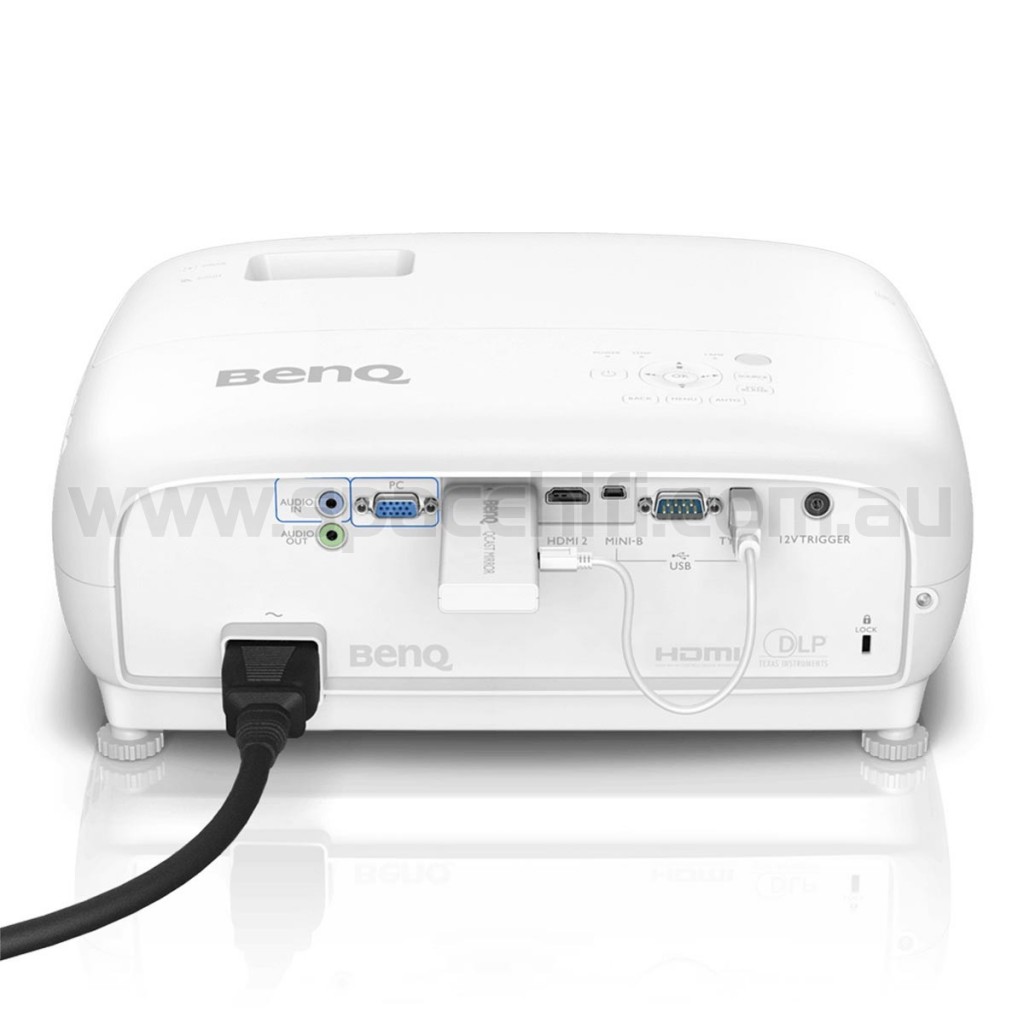 Only Sony, at the time or writing makes 4K projectors with native 3840 x 2160 pixels but they are by far the most expensive of the lot with the most affordable in its category going for no less than RM25,000!
Other companies such as JVC and Epson offer a more affordable range that 'upscale their resolution to 3840 x 2160 pixels. A good performing model from either of their companies can be had for between RM15,000 to RM17,000. As you can see the savings between the two categories is fairly substantial and that goes a long way to explain 4K's fairly slow uptake into projector market until now. One would rationalize that if budget is not an issue the projector with the best resolution would be the 'weapon' of choice.
In reality however, a competently set up unit, even if its 4K resolution is derived from some form of electronic upscaling can be made to look equally as impressive.
BenQ's W1700 4K projector belongs to the latter category, that is, it upscale it's not so quite true native 4K resolution to output at 3840 x 2160 pixels.
The difference here however is that it does so at a cost that is even more affordable than the projectors from JVC or Epson, thus paving the way to the big screen, 4K projector market to a far greater segment of budget constrain videophiles who dream of owning a true, super high resolution big screen cinemas at home.
A single chip DLP design, the W1700 is comparatively compact for a 4K projector but it is nevertheless armed with all the prerequisite features required for a proper 4K operation. Of the two HDMI inputs, one is HDCP2.2 compatible, important for an unhindered 4K playback. More crucially the W1700 is HDR (High Dynamic Range) 10 capable.
To those who may not be aware, HDR10 is both a crucial and essential component of proper 4K performance in both UHDTVs and projectors. In the former, because of its much higher inherent brightness, harnessing the best of HDR processing is easier to achieve. With projectors, where high light output is often an issue, getting HDR10 to work optimally could be a little tricky. Having said that, the light output of the W1700 is higher than most projectors in its class.
Firing onto a StewartFilmScreen FireHawk 125″ 2.35.1 aspect ratio screen the W1700 required a throw distance of some 13-15 feet for optimum throw dispersion.
Sources include UHD Blu-ray Disc as well as conventional Blu-ray played via a Panasonic DMP-45400 UHD Blu-ray Disc Player.
Even though there was more than enough light output to spare, we opted to set the light output control of the W1700 to the Smart Eco lamp mode for the most effective light to picture quality effect. At this mode, lamp light is essentially halved but if BenQ's lamp life claim for the W1700 is anything to go by that still leaves a whopping 8,000 hours of lamp life. An impressive achievement by any standards.
After some hours of tweaking we came to what we thought is the optimum 4K/HDR picture with the HDR setting on. The W1700's video preset was set in the 'Vivid' mode with some judicial trimmings of the contrast and colour controls. These settings are by no means perfect but are in the general 'ballpark' area.
Optimum playback of conventional Blu-ray sources will require that the HDR control be switched off and a separate picture pre-set calibrated for it.
Our advice here would be to ensure that the W1700 is optimally calibrated for both UHD and non UHD sources and unless you are technically adept and able to handle the chore yourself, an installer who knows his 'stuff' is crucial in ensuring optimum performance from the W1700.
Assuming one is able to dial in the appropriate level of contrast, colour and brightness level for a 'true' 4K performance the picture produced is impressively bright and punchy with an extraordinary level of visual detail that 4K displays are noted for. Nevertheless, black level, while commendable for a projector of this price range is not anywhere near some of its more expensive competitors such as the JVC. However, when one factors in the W1700's exceptionally low cost the slight lack of black level performance is acceptable.
For those where black level performance is crucial, shifting the preset video mode of the W1700 from 'Vivid' to 'Cinema' helps, but the overall brightness of the picture will be reduced a couple of notch.
In conclusion the biggest question that budget constrained videophiles will ask is 'Does the W1700 deliver the 'goods' when it comes to producing a truly genuine 4K performance?
The answer must be a resounding yes but with the caveat that the projector be competently set by an installer that has some basic knowhow on how to tweak the W1700 to give its best.
BenQ projectors may be auditioned at the coming KL International AV Show 2018, July 20-22 at the Sunway Putra Hotel, Kuala Lumpur.
For further details contact: For further details contact:
BENQ SERVICE & MARKETING (M) SDN BHD
TEL: 79547800