Jacintha to visit the KL International AV Show 2018
by Dick Tan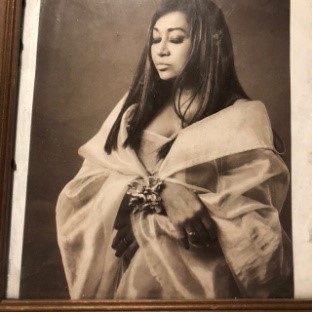 Ask any music lover who's Jacintha and they will happily tell you of the singing sensation from Singapore that left a huge impression among audiophiles with two of her CD albums "Here's to Ben' – A Vocal Tribute to Ben Webster! (1998) and a follow up hit, 'Autumn Leaves: The Songs of Johnny Mercer' (1999).
Recorded under the audiophile Groove Note label these two albums quickly became must have demo discs for virtually every hi-fi showroom here in Kuala Lumpur as well as Singapore and are today regarded as among the better audiophile recordings ever made.
Jacintha or Ja as she is known to friends will be making an appearance at the KL International AV Show 2018 at the Groove Shop booth to meet fans as well as present and autograph her latest album ' Fire and Rain' released under the Groove Note label.
Most audiophiles know Jacintha only as an accomplished singer but her actual achievement is not limited only to her singing and includes a string of distinguished achievements in the theatre as well.
Jacintha is a founding member of a performance company Theatre Works.
Do you remember these two, now iconic audiophile CDs? Every hi-fi outlet here in K.L. and south of the border stocked them
According to Raja Durai of Groove Shop the entire collection of Jacintha's works will be available in LP form at their booth at the coming KL International AV Show 2018 at the Sunway Putra Hotel July 20-22.
For further details contact:
Groove Shop at 012 3345801