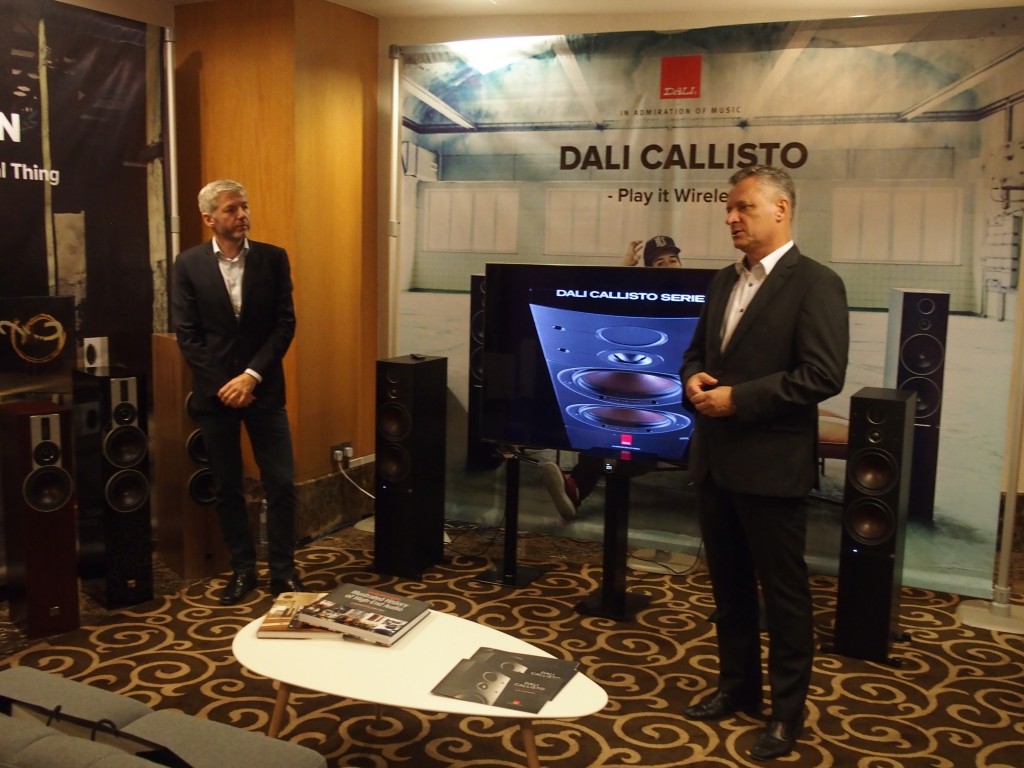 Dali launched its Callisto wireless speaker system yesterday afternoon at the venue of the Kuala Lumpur International AV Show, Sunway Putra hotel in Kuala Lumpur.
While many other exhibitors were busy finalising and tuning their booths and systems, Dali had already set up their room and system for a Press launch of the Callisto.
The Callisto, which comes as standmount or floorstanding models, are speakers which are connected to the Sound Hub wirelessly. The Sound Hub, developed in collaboration with Bluesound, is the heart of the system which connects wirelessly to your mobile devices and it has a remote control which is controlled by Bluetooth. It has digital and analogue inputs and it can transmit uncompressed music files of up to 24/96 resolution to the active speakers.
If you use an analogue source, it has a built-in Analogue-Digital Converter (24/96) to convert the file to digital before transmitting it to the speakers. Its co-ax input accepts digital files up to 24/192.
The cool feature of the Callisto is that you can mute it by tapping the top of the speaker and control the volume by stroking the top front edge of the speaker.
The Callisto is a lifestyle product aimed at younger audiophiles and also the female market.
Michael Pederson, Dali's International Sales and Marketing Director, said the youths prefer convenience and do not like too many components. A one-box system like the Sound Hub would appeal to them. — By Lam Seng Fatt