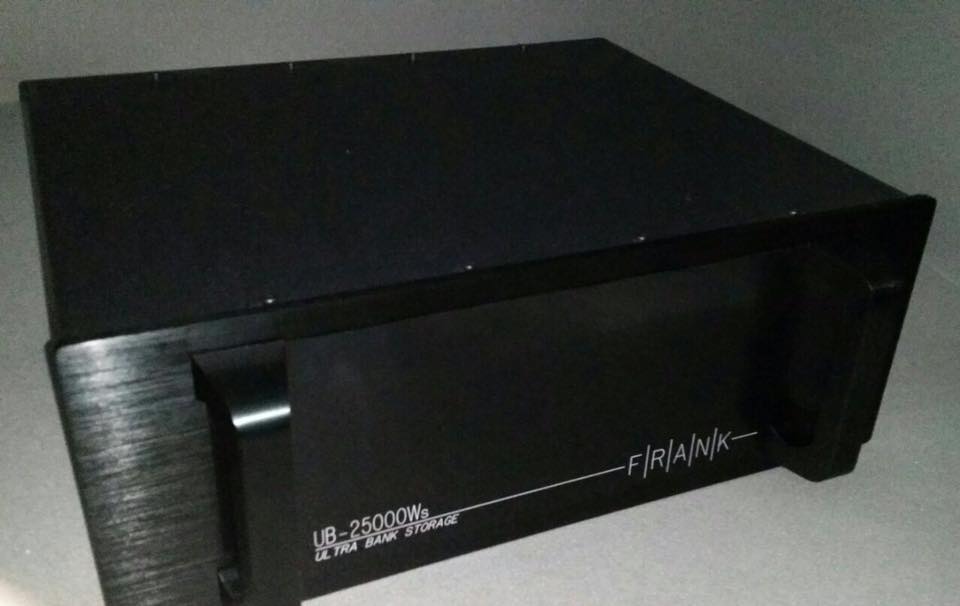 By Lam Seng Fatt
Whose products were used in three demo rooms? Frank Voon's Power Banks and Ultra Banks.
Frank Voon has the honour of helping to improve the sound quality (and picture quality too in one room) in the Art Triangle room, Maxx AV room and YL Audio room.
Frank said there were two Ultra Banks in the Art Triangle room, one Ultra Bank in Maxx AV's  room and four Power Banks in YL Audio's room.
He added that he also connected two Power Banks to the switchboard on the 9th floor which powered the rooms in the West wing where YL Audio, AV Designs, Triangle Art, Epson and Movee Space were located.
"The exhibitors did not know my Power Banks were connected to their power supply network," Frank said.
Frank is the rare Malaysian audiophile-cum-innovator who has designed a successful range of power conditioning products which have been critically acclaimed in Malaysia and internationally. He also did Malaysia proud by being the only Malaysian to have his product used in the Munich High End show. (See http://av2day.com/2016/05/frank-voons-ultra-bank-on-demo-in-munich-high-end-show/)