By Lam Seng Fatt
This year's KLIAVS will be remembered for really outstanding debuts by two new companies — one that deals with high-end hi-fi and the other with high-end AV.
Before the show, some audiophiles were already commenting that if YL Audio's RM2 million sound system fails to impress, the owner James Chin would be in deep trouble struggling to get out of the huge heap of criticism. However, after the show there were lots of audiophiles praising YL Audio for delivering the goods. Some even said it had the best sound of the show.
I was in YL Audio's room at least three times on Friday and Saturday. On Saturday, I told James Chin that his system sounded good when I stood behind the second row of chairs. He replied that he tweaked the system and it should sound good on the second row. Indeed, the imaging was more stable and solid in that position.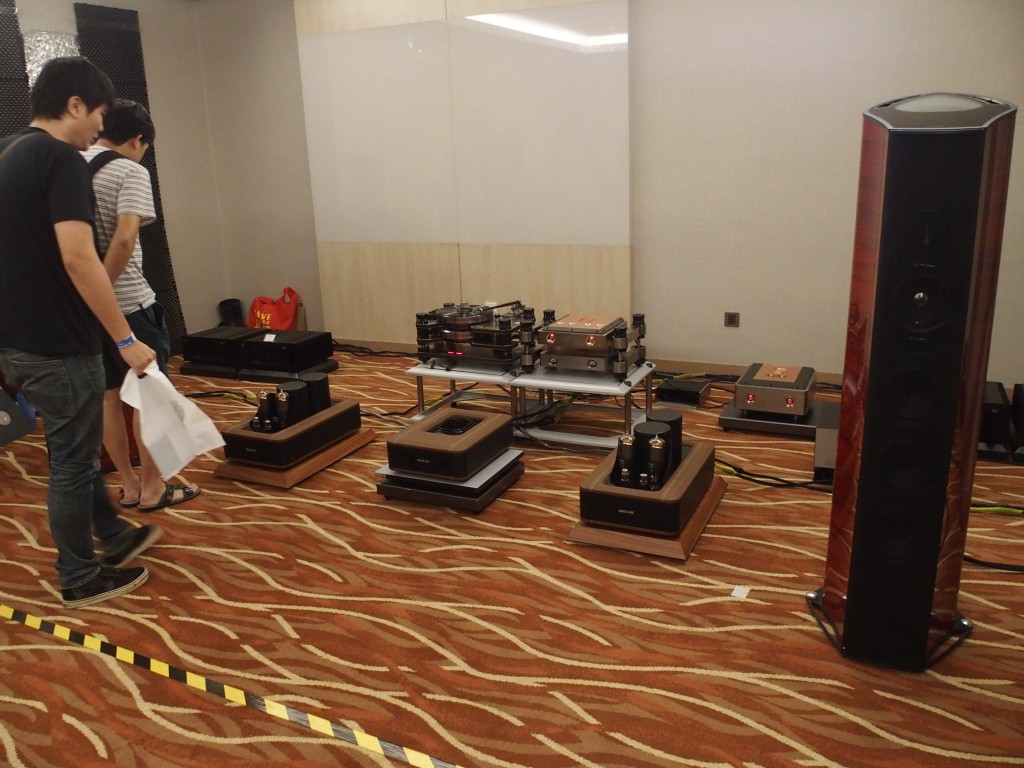 His system comprised the Kronos Total Analogue Solution, the Absolare pre and power monoblock amplifiers, Sonus Faber Lilium speakers, and Skogrand and Echole cables.
The other impressive debut was by Movee Space, the Peninsular Malaysia dealer for StormAudio AV processors and StarkeSound speakers, which are brought into Malaysia by distributor Sound Fusion from Kuching, Sarawak. Owner of Sound Fusion Tan Chung Wei was in Sunway Putra Hotel in Kuala Lumpur to help to tune the picture and sound quality.
This room proved to be surprisingly popular as people were queuing up for the demo. Some waited as long as 30 minutes.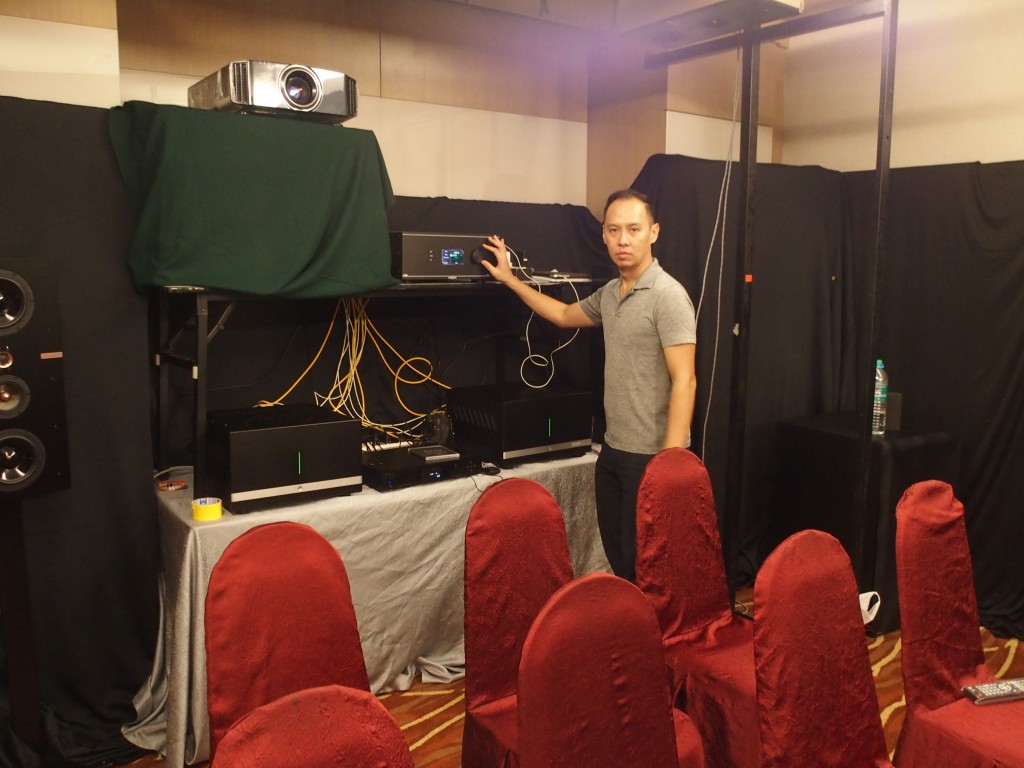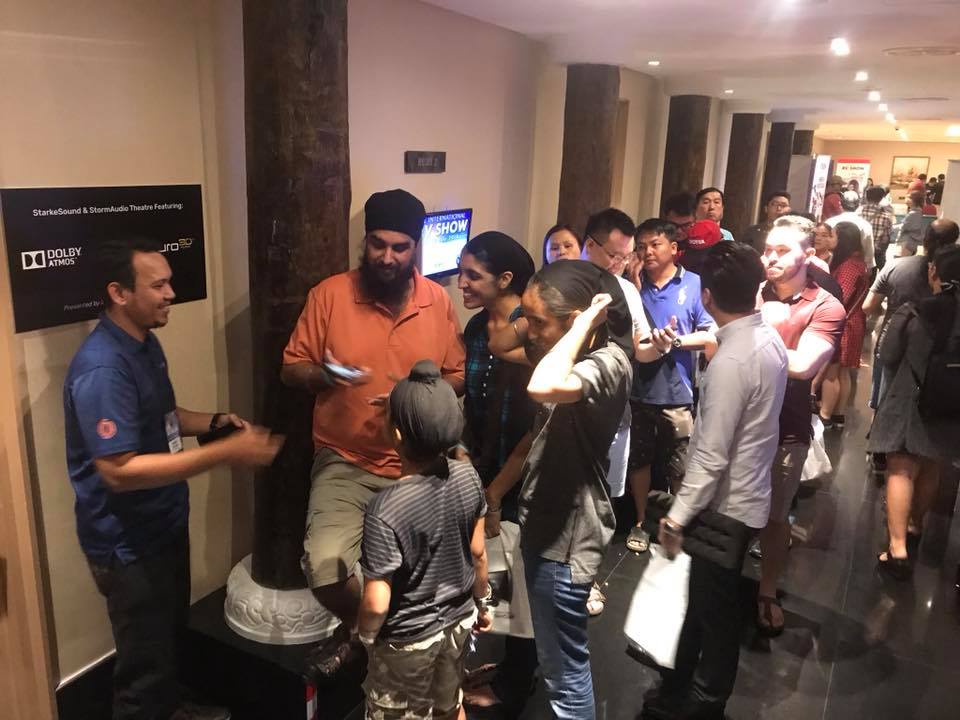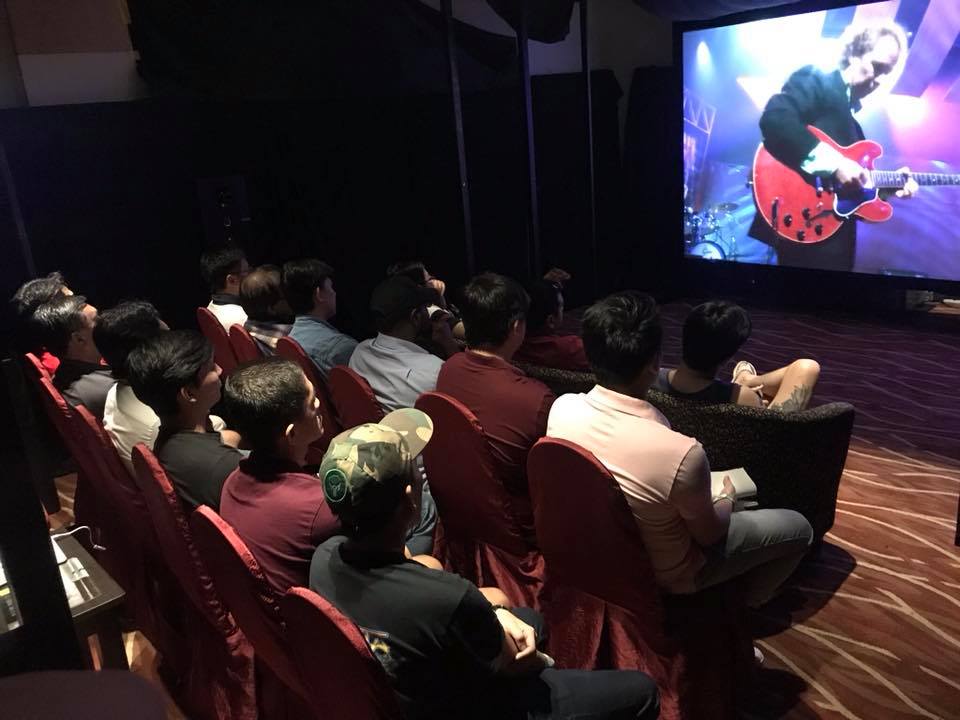 Thankfully, I was introduced to Tan on Thursday afternoon after the launch of the Dali Callisto wireless speakers. Tan allowed me to enter the Movee Space room even though he was still tuning and tweaking the system. He showed me several demo clips including one on a fireworks display and another which featured a shooting scene from the movie John Wick.
On Friday, I wanted to enter the room and saw the long queue. I was told to return in 15 minutes, but I had other rooms to visit. On Saturday, I was there at about 10.30 in the morning and there was no crowd yet. I went in without having to wait and saw the demo. The picture quality was as good as what AV specialists in Peninsular Malaysia could offer and the sound was clear and fast with a very tight bass. Looks like Movee Space will be giving the established AV companies in Peninsular Malaysia strong competition.