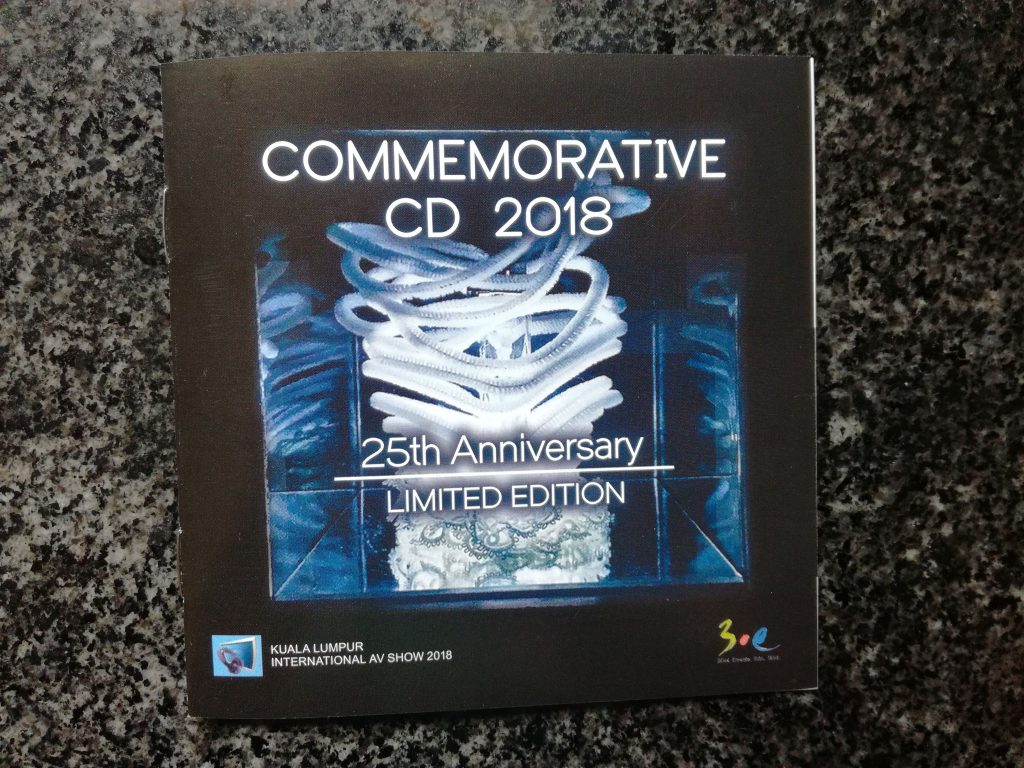 By Lam Seng Fatt
What do the tinkling notes of a vibraphone, a binaural recording of a guitarist and saxophonist, Claire Martin slow jazz standards and a soprano have in common? The answer is: Jo Ki.
As usual, LS3/5A sifu Jo Ki is back in action and he selected the tracks for the 25th Anniversary CD of the Kuala Lumpur International AV Show. This time, the 15-track selection is very varied and eclectic. It is also one of the best compilations that Jo Ki has made.
After listening to it several times, I recall the sparkling notes of a vibraphone (Kuniko Plays Reich from Linn Records), the special effect of the binaural recording by Hong Kong-based recording sifu Kent Poon featuring a guitarist and saxophonist walking from left to right and vice versa (best heard with headphones), two brilliant Claire Martin jazz tracks from Linn Records and the impressive drumming by Mark Nausef (With Space in Mind from MA Recordings).
The vibraphone track is great for testing the tweeters of your speakers while the drum track is good for testing bass response.
Another outstanding track is also by Kent Poon who uses three miking techniques to record a one-take version of Loving You. This has no editing and no overdub and was done live in the studio.
Since this is the 25th anniversary commemorative CD, it is destined to be a collectible.