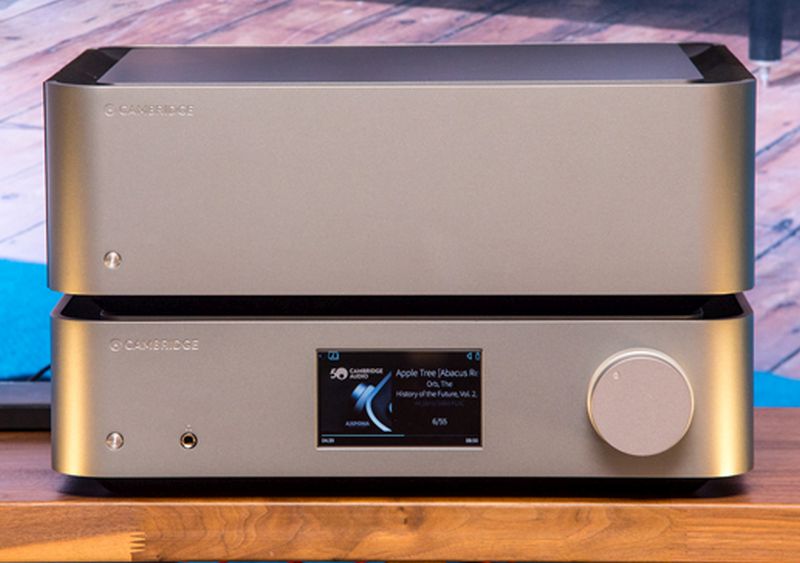 Those on the look-out for the best sound systems that Cambridge Audio can offer should head to Perfect Hi-Fi's room at the coming AV show as the Cambridge-based firm's flagship Edge series will be launched there.
The flagship Cambridge Audio Edge series, launched to commemorate its 50th anniversary, comprises the Edge A integrated amp, the Edge NQ preamp with network player and Edge W power amplifier.
The Edge A integrated 100-watter amp is interesting as it also receives Bluetooth aptX HD at up to 24/48 resolution. It also has a Toslink which accepts up to 32/96, a co-ax connector that accepts up to 32/192 and a USB input which accepts up to 32/384 PCM and DSD256.
The Edge NQ preamp has a wealth of connections including digital coaxial, ARC (Audio Return Channel), USB and S/PDIF, and Camrbridge's engineers have ensured that all of your digital content can be enjoyed, at up to 32bit/384kHz and DSD 256.
"Edge NQ boasts the very latest version of our award-winning streaming module. Designed in-house, right here in the UK, it features a new, faster chipset and support for both 24bit/192kHz and DSD128 files. The addition of Spotify Connect, AirPlay, Bluetooth aptX HD and Internet radio means you can enjoy your music whatever the source," Cambridge's website says.
Te Edge W power amplifier is also a 100-watter but it has just 14 components in the signal path and uses opposing symmetry twin toroidal transformers to cancel out electromagnetic interference whilst offering outstanding power and maintaining consistent tonality, no matter how loud it's played. Cambridge added a bias voltage to a traditional Class AB design, reducing distortion to inaudible levels and it plays cooler than a normal Class AB design.
The Edge series was named after Professor Gordon Edge, a co-founder of the company, and it took nine engineers three years to come up with this stunning series. — By Lam Seng Fatt