The Upgrade-able Soundbar
by Venoth Nair

The Samsung HW-N650 is a 2-piece soundbar system comprising of the main soundbar itself paired to a wireless sub-woofer. The system which boasts a 5.1 channel audio output sits in the middle of Samsung's current range of soundbar's and is meant to perfectly complement Samsung flat panel big screen displays. At over a meter in width this soundbar is more suited to displays 60 inches and above.
Aesthetically the HW-N650 draws attention with its all black metal mesh grills that wrap the entire top and front of the soundbar. On the side we find soft touch click controls which allow for single press operations for volume, power and input selection. The angled cuts on the side panels as well as the matt finished bevelled edges all around the soundbar exude style. After all, looking good is something Samsung is known to do quite well when it comes to its electronics and the HW-N650 is no exception.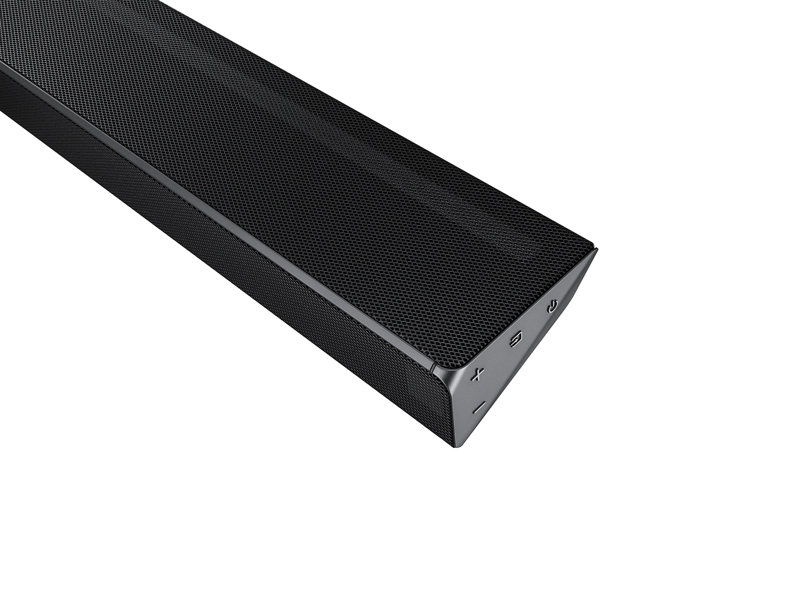 Moving on to tech specs, the main soundbar houses 7 drivers which provide the front left, right and centre channels and also pseudo surround channels. The surround effect is further augmented by Samsung's acoustic beam technology which is designed to provide a sense of dimension to the sound and keep the focus on the screen the way the sound should be. The 6.5-inch driver found on the sub-woofer is exclusively meant for the deep end duties. The Sub is a reflex design to allow for more efficient bass response. This entire driver array and sound technologies work together to deliver the "panoramic" sound which validates the name this soundbar has been given.
The HW-N650 comes with a host of cool and thoughtful features that make it a perfect companion to those looking for a simple all in one solution for their TV sound needs. Among them is the staple Bluetooth connectivity which permits for streaming of music from any portable devices to your soundbar. Additionally, the HW-N650 is able to even receive audio signals from the TV in this manner when paired to TV's from Samsung's own stable that support this feature. There is an optical, audio mini jack and HDMI inputs as well as a single HDMI output if you desire the more traditional approach. The HDMI connections are both HDCP 2.2 compliant and of the latest HDMI 2.0 variety.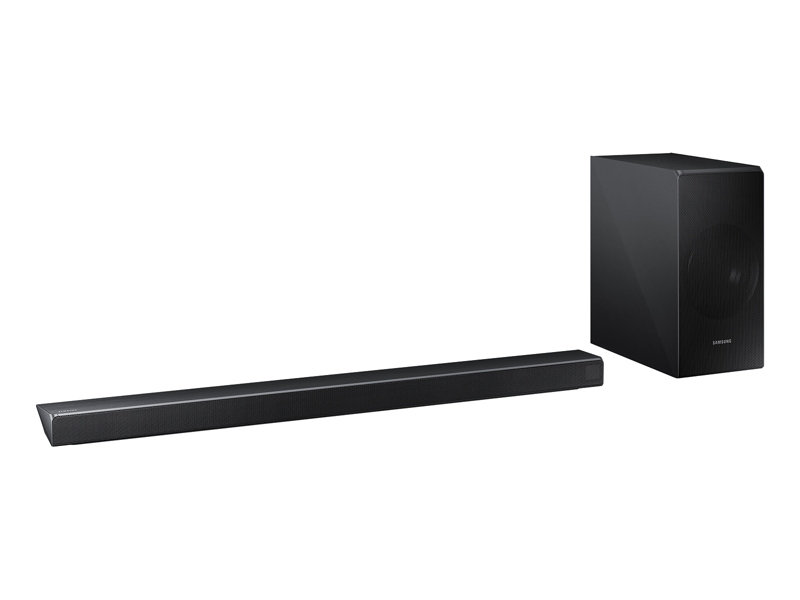 The HW-N650 comes pre-programmed with 3 different modes that tweak the systems performance to match the specific sound needs. A vital focus here is on game mode which according to Samsung delivers sound optimised for today's current gaming consoles. Do take note however that this mode will only work correctly when used with Samsung's own TV's that support this feature. The HW-N650 is also future ready as it supports 4K pass through if you're in the market or already in possession of a UHD Blu-ray player.
Those who think pseudo surround isn't amusing fret not; the Samsung HW-N650 can be elevated to a full-fledged genuine 5.1 surround system by simply adding Samsung's own SWA-8500S which is a rear speaker control module with a pair of rear speakers. The system communicates wirelessly so the only wires are those from the rear speaker to the control module and of course a power lead. Great!
During my listening, I find the Samsung HW-N650 to be quite a sure footed soundbar with potent bass that's rather fast and taut. There is plenty of detail and this is something you notice most during music playback. Many soundbars tend to sound a little dense when it comes to music but the N650 holds its own pretty well, sustaining a good amount of detail and is able to produce a rather convincing wide sound stage. Separation between frequencies is also done pretty well, a testament to the HW-N650's fantastic sub-woofer that complements the soundbar effortlessly.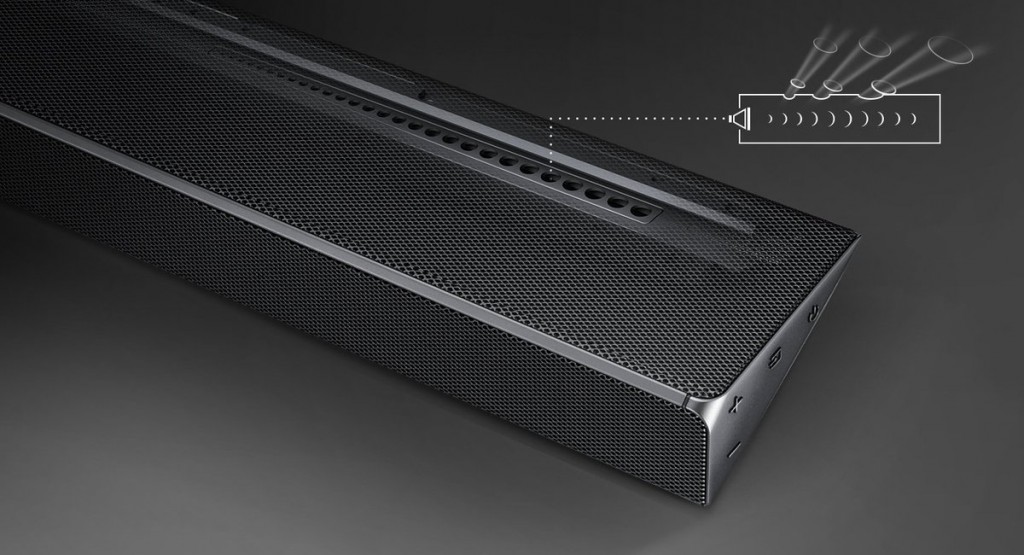 There is however a minor niggle with the HW-N650 and that is the rather small display. The fact that it is concealed beneath the mesh is a great design choice, but the tiny display is only capable of 3 characters at a time which can sometimes be frustrating to read. This is however a very minor complaint which many users may eventually get used to but is still worth mentioning. If you're in the market for a slick looking mid-range soundbar to go along with your big screen TV, be sure to give the Samsung HW-N650 a try, it may just be right down your alley.