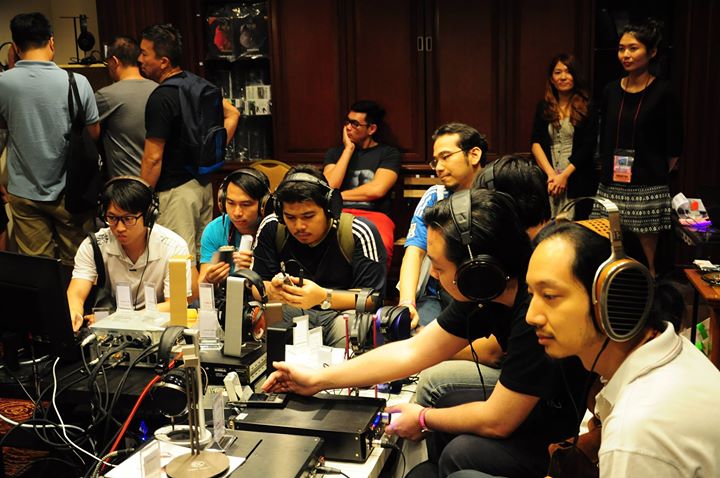 By Lam Seng Fatt
Stars Picker Audio Library, one of the leading head-fi outlets in Malaysia, is organising an audiophile bazaar and forum this Saturday.
The venue of the bazaar will be the Stars Picker Audio Library on the 2nd floor of the shoplot at 37-2, Jalan PJU 5/20e, Kota Damansara, Petaling Jaya, Selangor. Its sister establishment called Stars Picker Audio Cafe on the first floor will be the venue of the forum. The bazaar will be held from 12 noon till 5pm while the forum will be from 5pm till 8pm.
The bazaar will feature stalls selling second-hand headphones and headphone amps. The Local Custom-In-Ear Section will feature products by Elysian Acoustic Labs and Sound Linear CIEM.
Used CDs and LPs (and some new ones) will be on sale at the cafe. Among the vendors are eargasm, Pop Pop Factory and JR Entertainment. Musician Tay Cher Siang will also be there to sell his own CDs.
As for the forum, it will kick off at 5pm with Lee Quan Ming (founder of Elysian Acoustic Labs) who will give a talk on 'An Introductory Course — Custom In-Ear-Monitor'.  This will be be followed by a talk on 'From the Creative Hub to the Aesthetics of Everyday Life' at 6pm by Winston Liew (curator of GMBB & TEDx). The last talk at 7pm (in Mandarin) will be by Kido Leng Sian Lee (founder of eargasm) on 'How to Produce an Album'.
Admission is free (minimum consumption 1 beverage) and Stars Picker Audio Cafe will offer 15% off for beverages and desserts and 10% off for food to all Bazaar attendees.