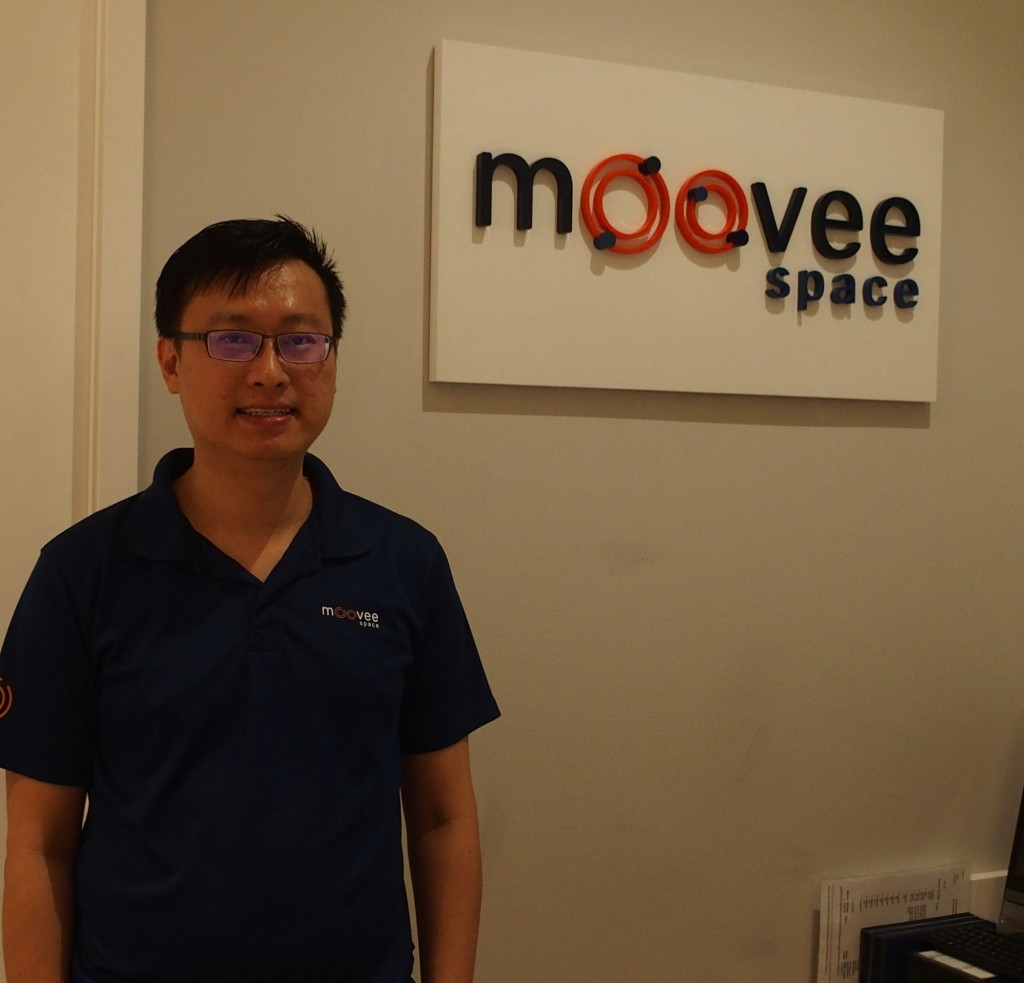 By Lam Seng Fatt
Moovee Space, the new AV dealer that made a huge impact during its debut at the recent Kuala Lumpur International AV Show, has opened its first retail outlet in IPC shopping centre opposite The Curve in Mutiara Damansara, Selangor.
The outlet, on the first floor of IPC beside ACE Hardware, opened on 25 October 2018, serving the neighbourhood in the vicinity with its home entertainment systems.
Moovee Space endeavors to bring the cinema experience to the living room, along with offering customers custom-built cinema rooms.
Screen Innovations, RBH Sound and Peachtree Audio, distinctively well-known brands from the US, are being distributed by Moovee Space for the Malaysian market.
Screen Innovations – A complete line up is on display from the Black Diamond Zero Edge offering best contrast in living space conditions, to Solo Pro, a wireless and motorized Zero Edge Screen in a 2.75" slim cassette. There are two Short Throw Projection TVs, offering consumers an alternative to big TVs. The Maestro Acoustic Transparent screen paired with a JVC DLA-X7900 completes the line-up in the cinema room.
RBH – A full line-up from the on-wall ultras and signature series in a living room setup, to the Impression and Impression Elite series in a 5.1 cinema room. The custom built dedicated cinema room is setup as a 7.2.4 Atmos system, and features the RBH Signature series.
Peachtree Audio – Pioneers of the computer HiFi industry, and popular in the US for their wireless HiFi speakers, and the Nova and Decco integrated amplifier series.
Rythmik Audio – This subwoofer is another must-have for any home cinema, and this brand name is synonymous with the patented direct servo technology. The Rythmik subwoofer line is distributed in Malaysia by Sound Fusion from Kuching and represented in West Malaysia by Moovee Space.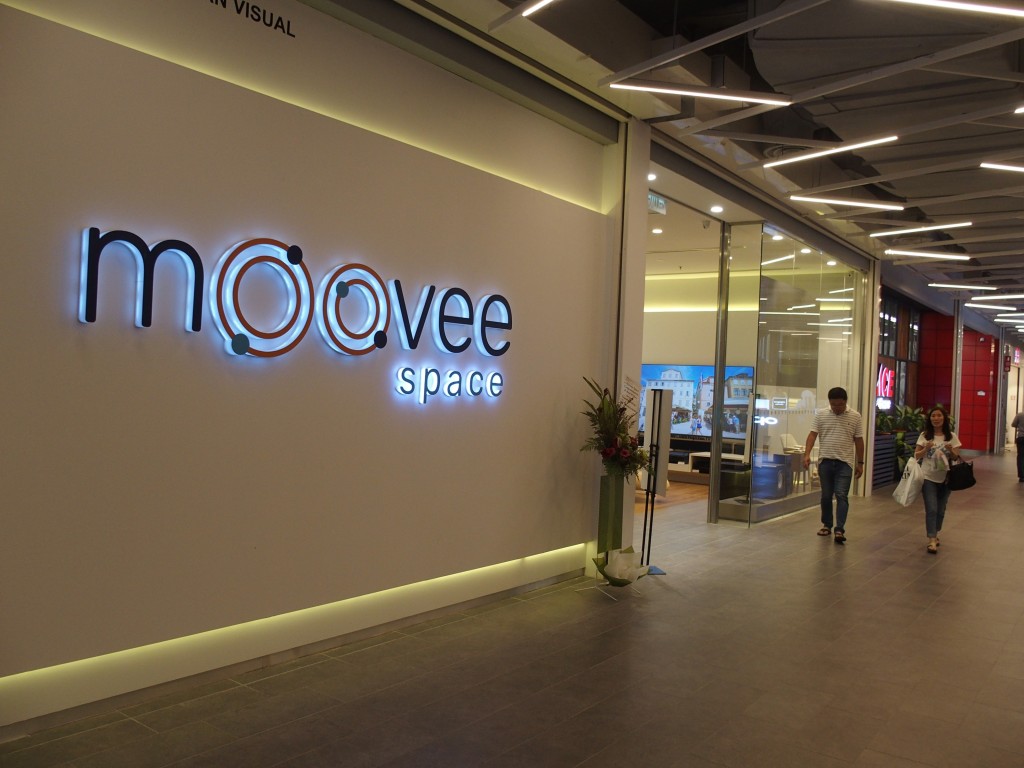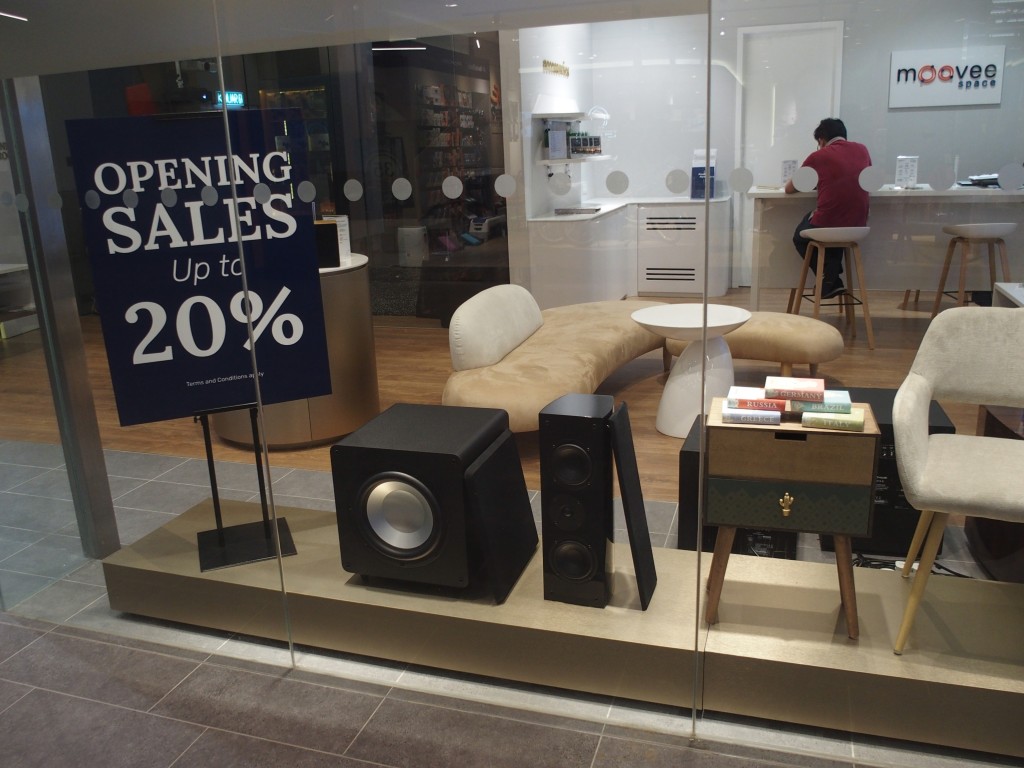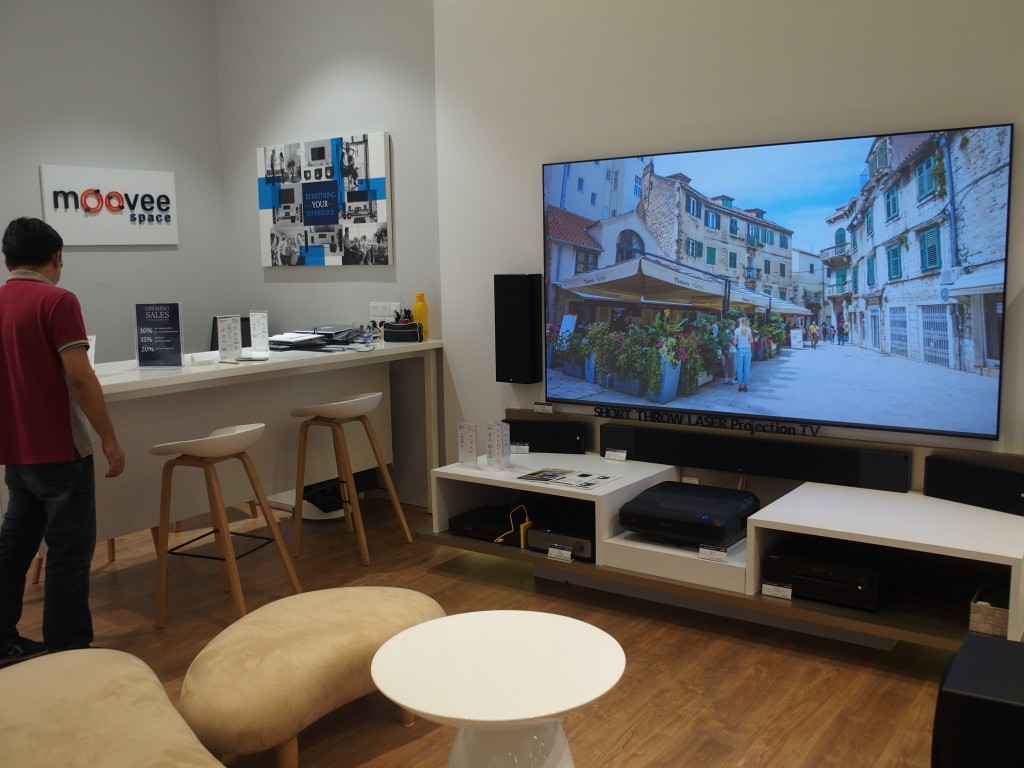 Owner of Moovee Space Jason Ang said he had been involved in the AV business for many years mostly doing commercial projects such as setting up AV systems for companies, boardrooms and for advertising purposes. The showroom in IPC marks his first foray into retailing.