A Neat Little Package
by Dick Tan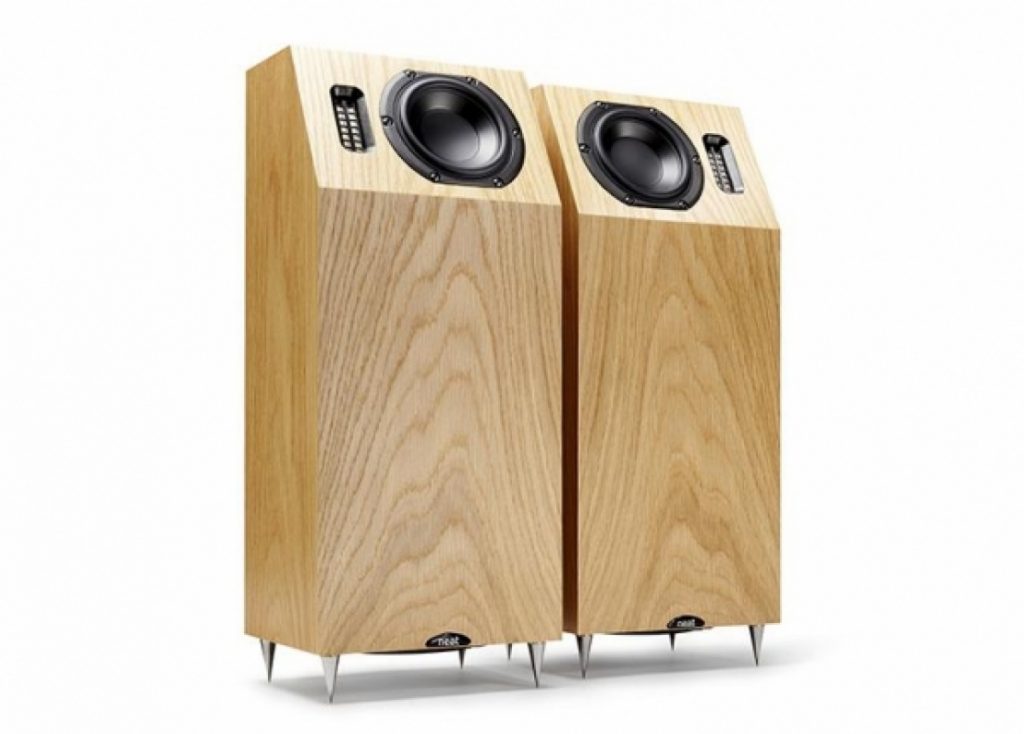 The Neat Acoustics loudspeaker company was founded in 1989 in the U.K. by self-trained musician Bob Surgeoner. And it is this passion for music that has provided Surgeoner with the design foresight to create the Neat Acoustics range of Speakers.
Today the company produces a fairly varied range of speaker systems that are renowned for their ability to produce a soundstage that is far larger than its actual cabinet size would lead one to believe. One such Neat Acoustics speaker is the Iota Alpha described by Neat Acoustics as a true mini floor standing speaker system. At 17.6″ high x 7.8″ wide and 6.25″ deep it is easy to see why it is incredulous that the Iota Alpha is called a floor stander, even if it is infact rather small.
Its size apart the Iota Alpha also feature an unusually shaped enclosure baffle with the top quarter section of the baffle sloped-in to give the mounted 2″ EMIT planar magnetic tweeter and the 4″ bass/mid driver a firing trajectory that angled up to the ears. A 5.5" paper cone bass driver is mounted internally in the enclosure to fire down onto the floor. To do this effectively the reflex ported Iota Alpha enclosure is raised almost an inch and a half above the floor by a set of stainless-steel spikes. So, the spikes are not just an optional mounting accessory, it is an integral part of the effective bass performance of the Iota Alpha.
At 86db sound pressure level for a 1-watt input, the Iota Alpha will require some drive to bring it up to an average volume level which is just as well as Neat Acoustics recommends the use of amplifiers of between at least 25 to 100 watts per channel.
The Iota Alpha is available in up to four finishes which include black, white, pale maple and walnut.
Released during the last KL International AV Show 2018, the Neat Acoustic range of speaker system can be auditioned at the Asia Sound Equipment Showroom.
For further details contact:
Asia Sound Equipment (M) Sdn Bhd.
Tel: 03-79552091
Adrian Lau: 017-2677579